Ciao lovelies!,
   Although I think cats are pretty cute, I don't have any.  I love this kitty printed skirt for its fun and silly print.  In the first outfit, I paired it with a crop top and blazer, for a bit of fun.  The blazer makes it a bit more covered or conservative, but in a pretty minty green, it's still fun and summery.  In the second outfit, I added hints of neon orange, pink, and yellowish green to add some color to the black and white print.  This post is making me want to wear this skirt again soon!

I hope anyone who still reads my blog is enjoying me posting often again.  There's lots more coming, so don't forget to follow the blog through any of the ways on the right.  
1. Kitty Cat Semi-Casual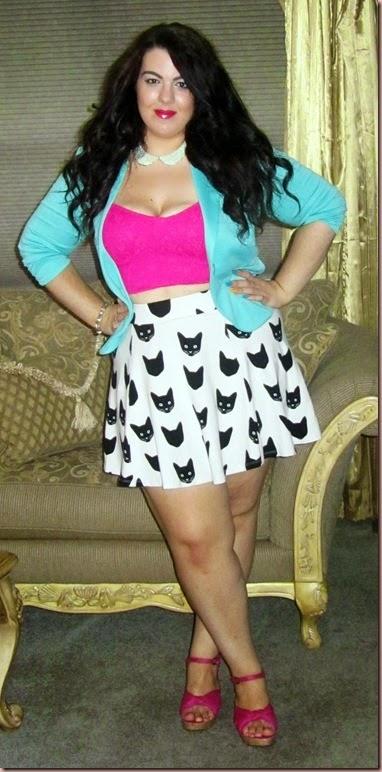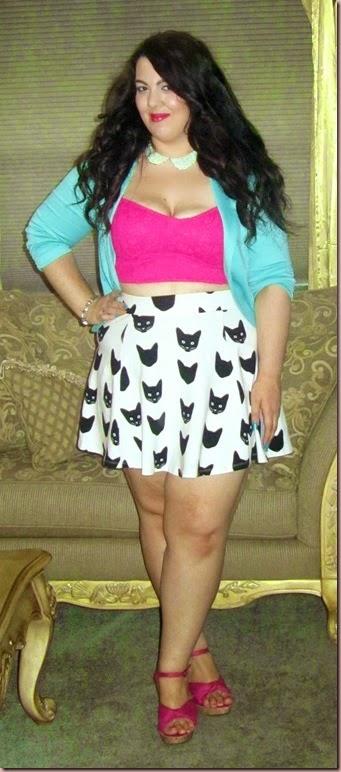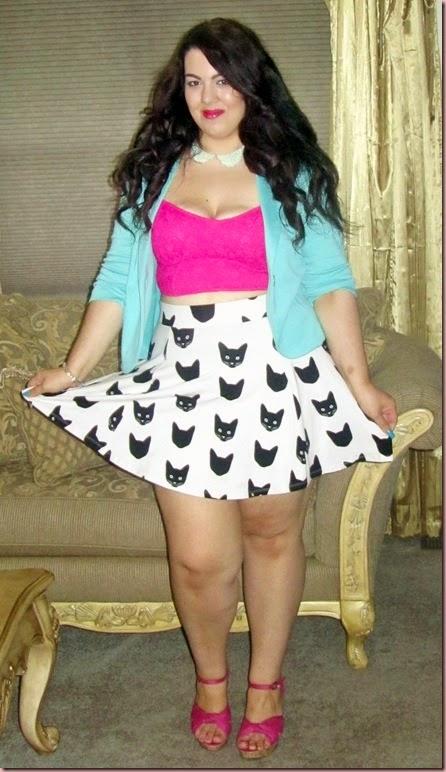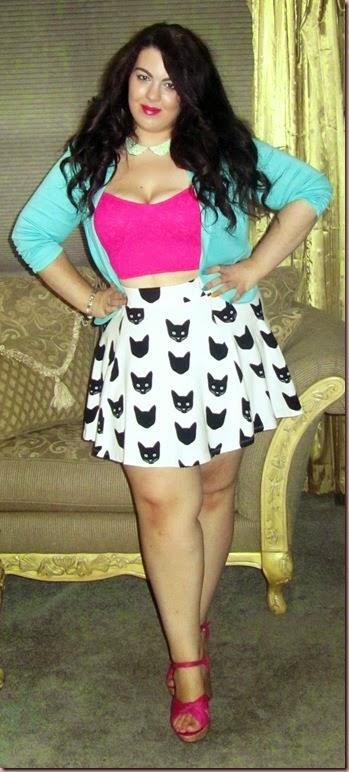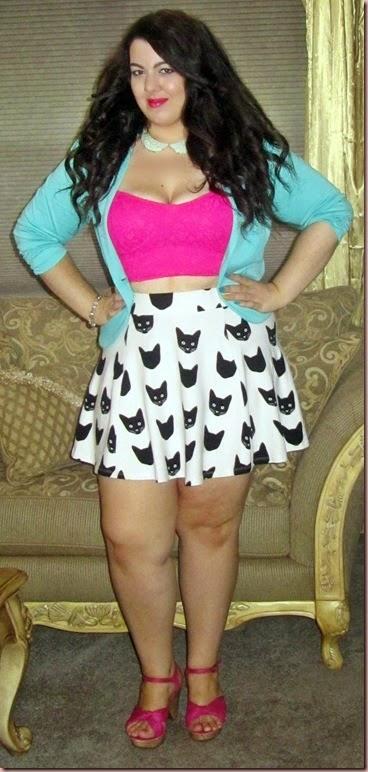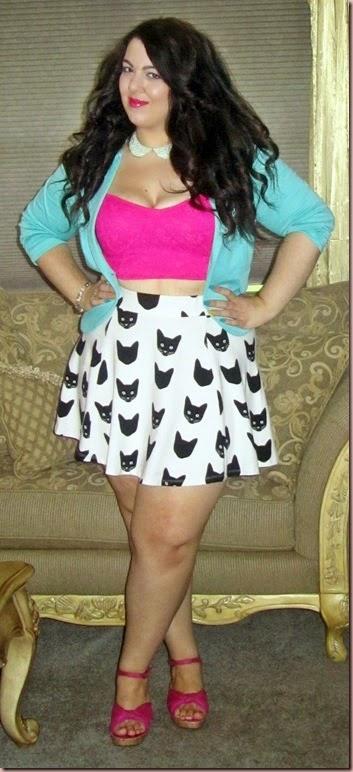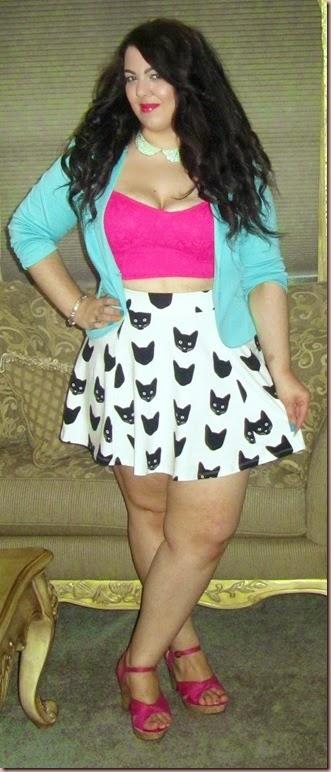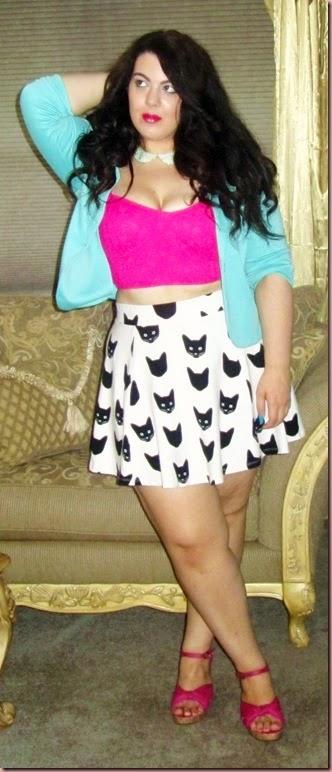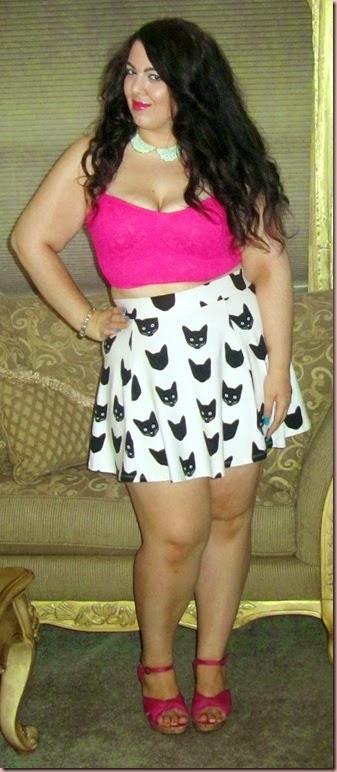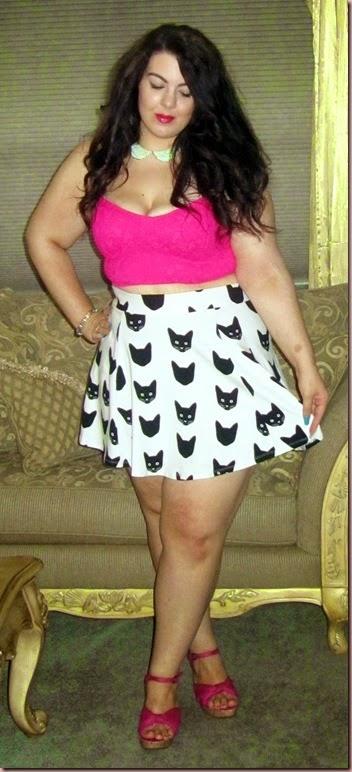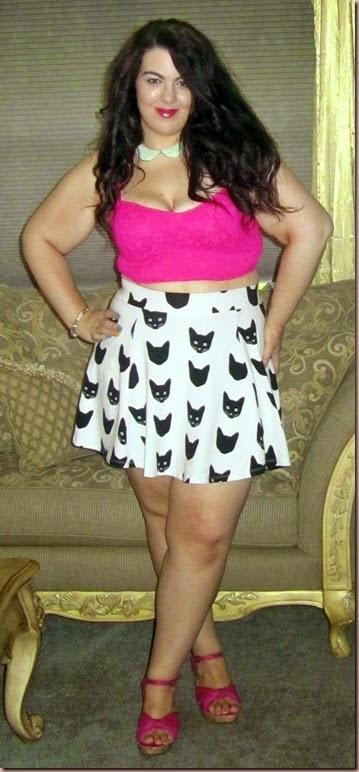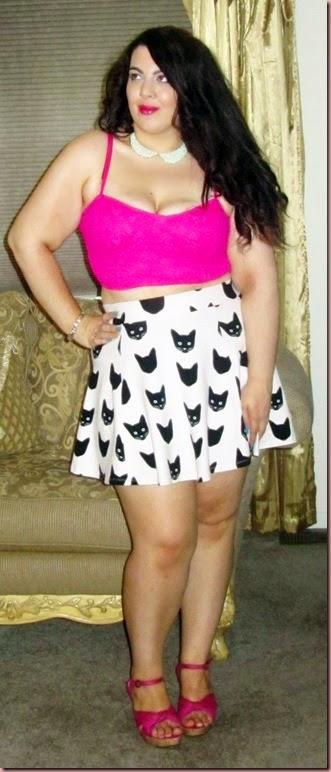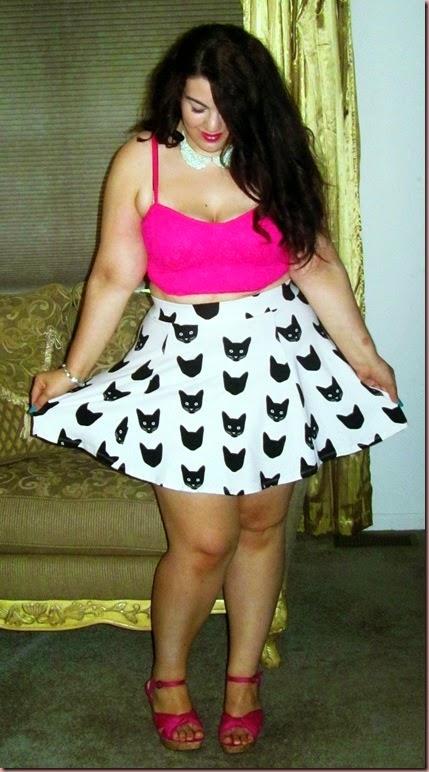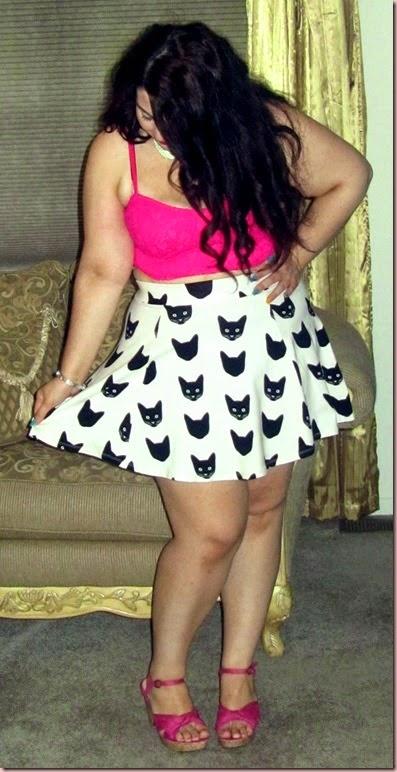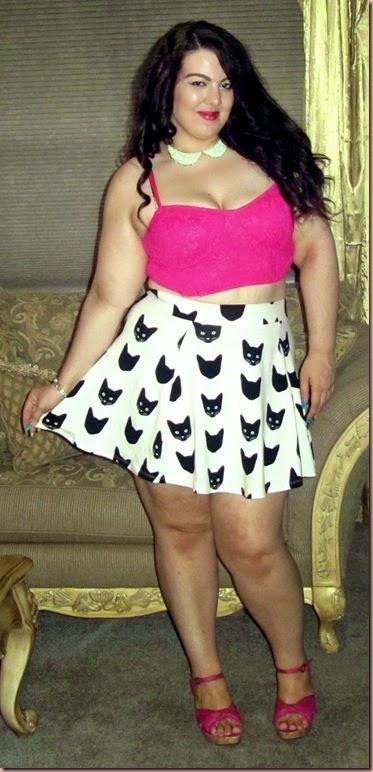 Skirt: Charlotte Russe, Crop Top & Blazer: JC Penney, Heels: Avenue, Necklace & Bracelet: Forever 21
2. Neon Kitty Surprise!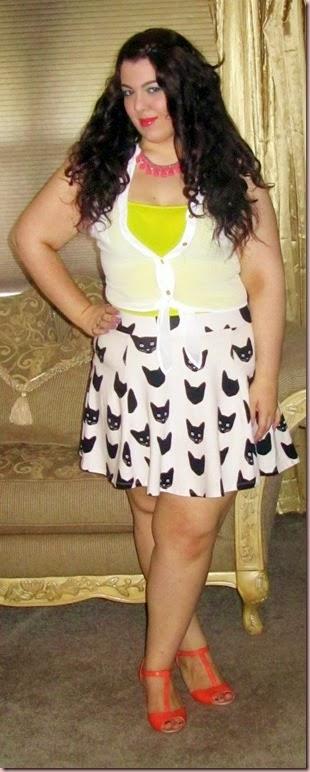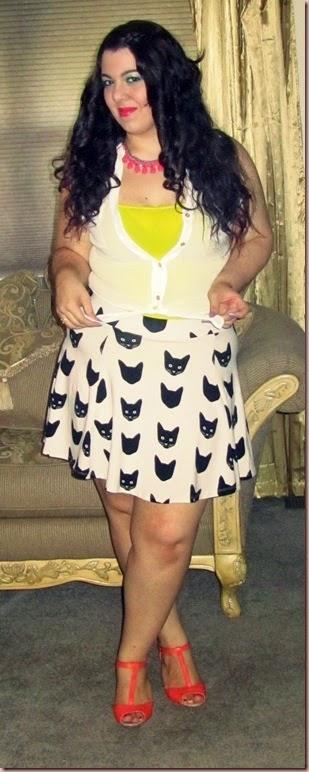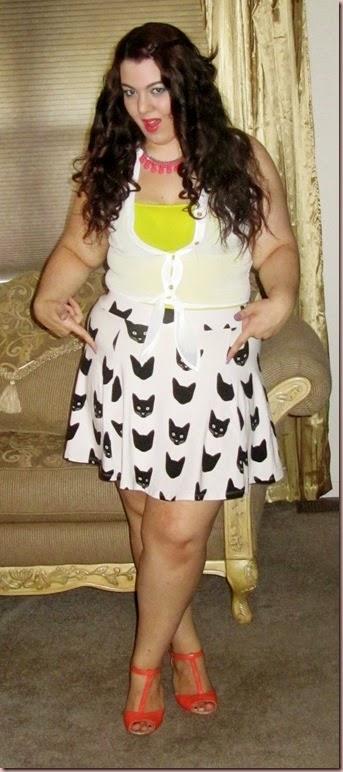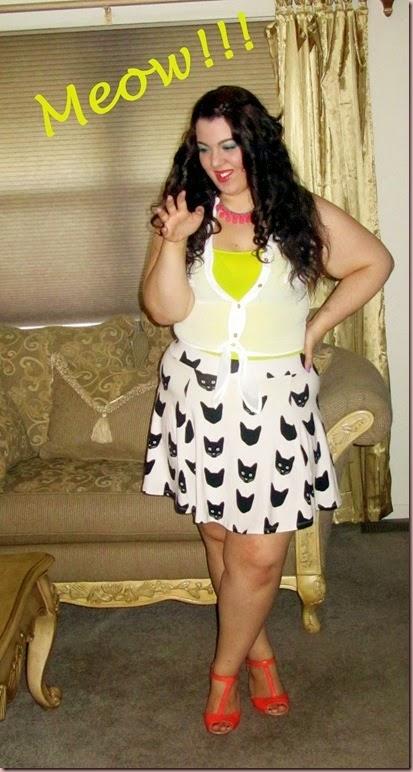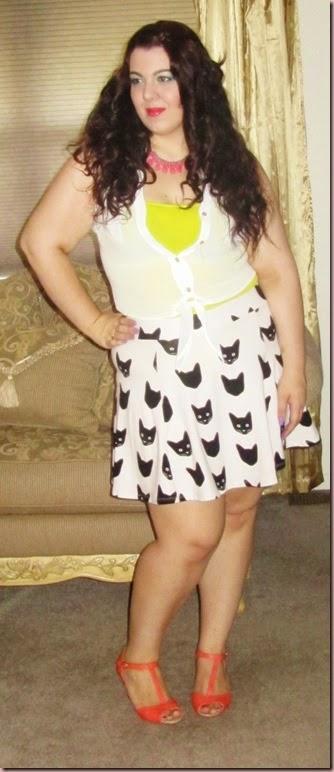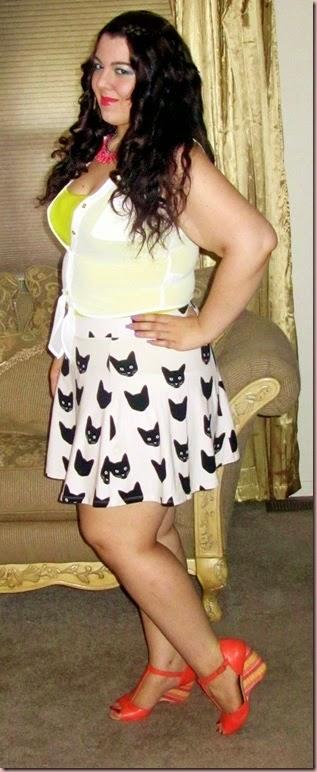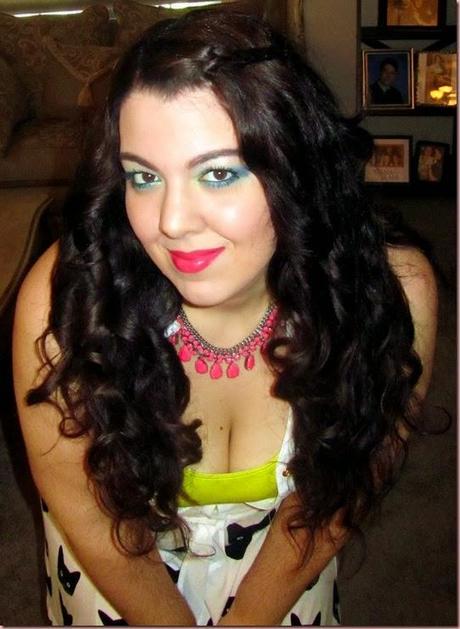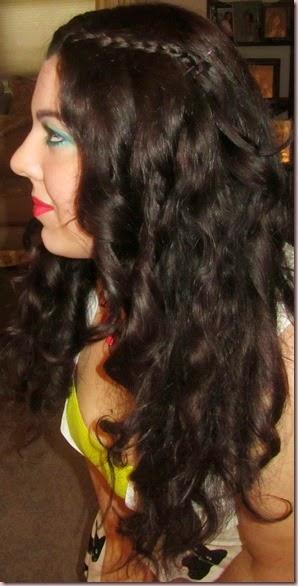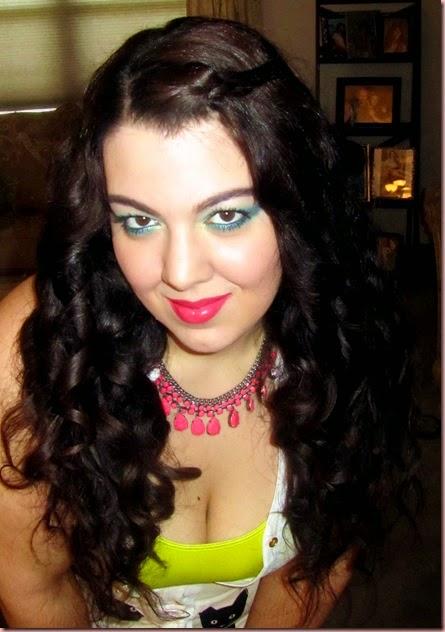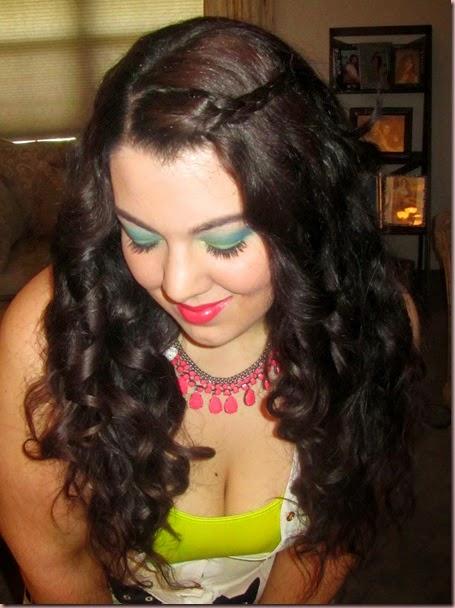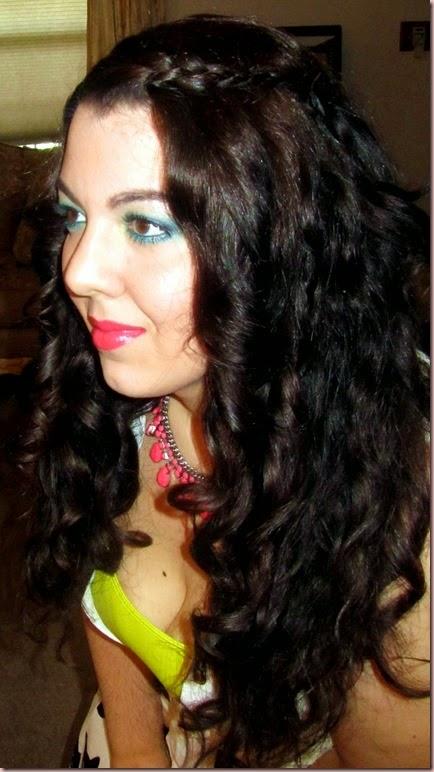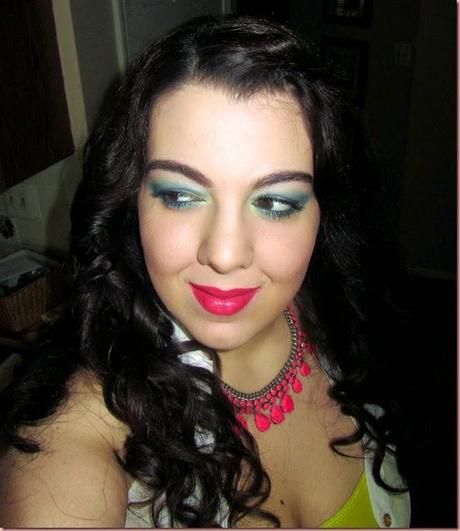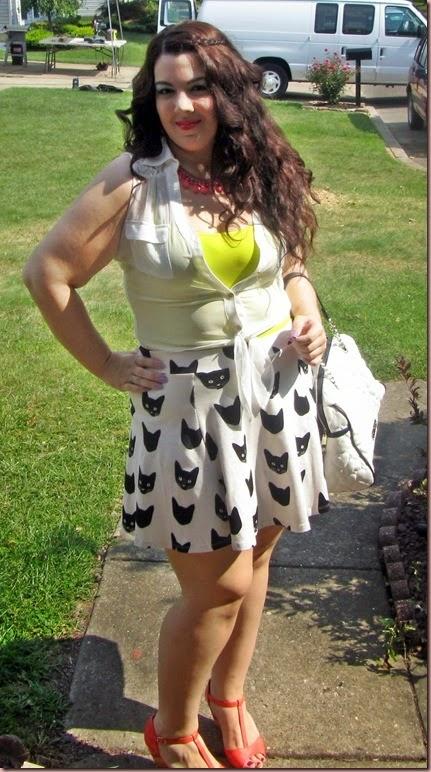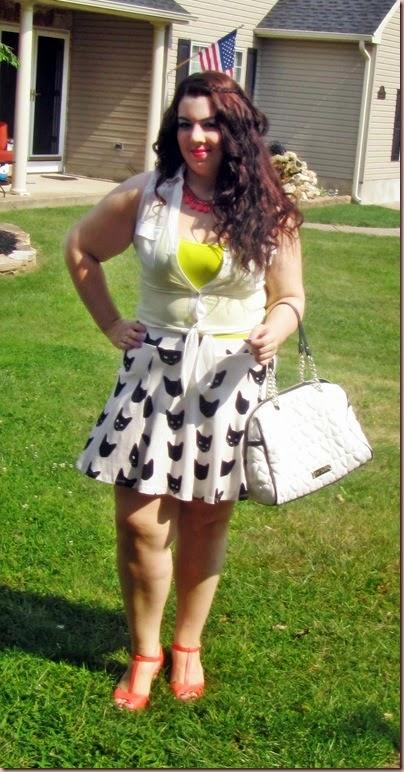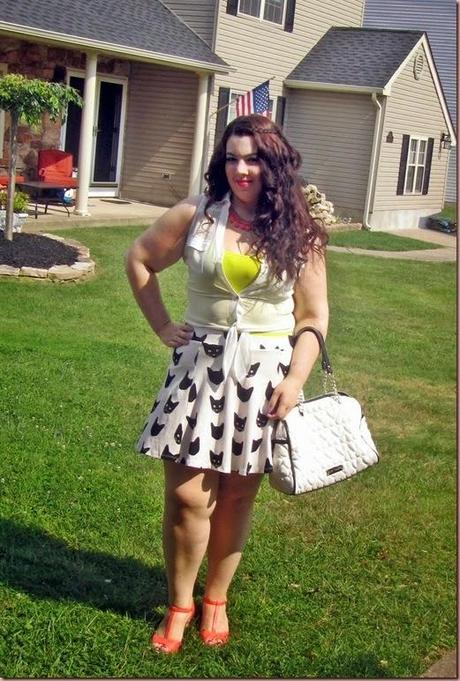 Skirt: Charlotte Russe, Heels: Avenue Tank top: Kohl's, Sheer Top: Forever 21, Necklace: Zara, Purse: Betsey Johnson from Marshall's 
♥♥ Xoxo Gabriella