Hey guys. Today I'm wearing these amazing Nail Dress stickers from Kiss*, the patten Bustier.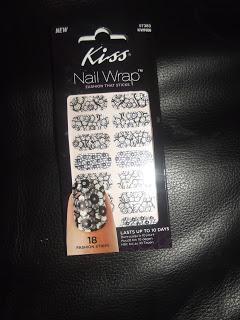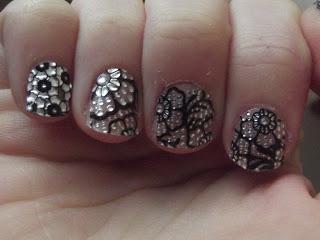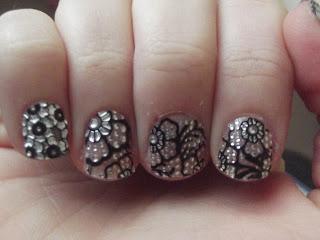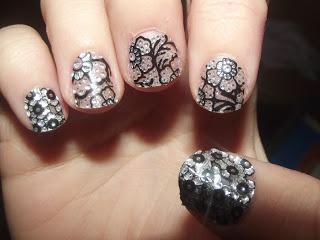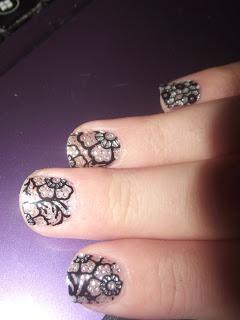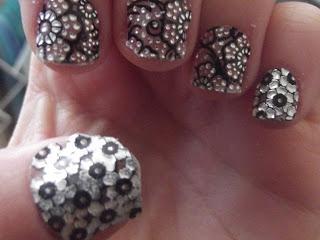 How amazing are these?
They come in 18fashion strips and they are super easy to apply. You choose a sticker that is close to your nail size stick it on, I think used nail clippers to cut it down to size and then filed the edges.
They look amazing and this design is a translucent one, so if you wanted to you could put a color underneath.
I only used 6sticks for both my hands, so I will get at least another go at these - which is really good.
They have lots of different designs; which you can see here.
My only issue was that the all didn't fit to the edges of my nails, or were too big (as my thumb nail) but it would be easy to cut them to size.
They are fun, and you can use them as just an accent nail or a full manicure like myself. I think I will definitely try with an accent nail.
I've found the nail stickers on Gordon's Direct for only £3.99 but they didn't have this design there. You can also find them on ebay for a heavier price of £9.28 for two packets, plus postage. My design is here.
What do you guys think?
Thank you for reading!