From Root Force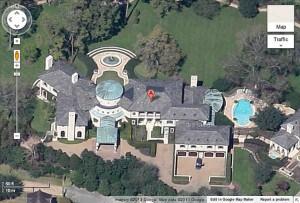 The home of Richard Morgan, CEO of Kinder Morgan, which is building new oil, gas and tar sands pipelines in Arizona, Pennsylvania and across Canada. He lives at 2929 Lazy Lane Boulevard, Houston, TX 77019-1301
Kinder Morgan is the company responsible for building the Tennessee natural gas pipeline in Pennsylvania and also the company pushing to build a new  TransMountain pipeline across indigenous land in Canada to transport tar sands to the country's west coast. Both of these projects are the target of ongoing resistance campaigns.
Turns out the same company is also pushing a natural gas pipeline across sensitive habitat (is there any other kind?) in southern Arizona: 
"The Pima County Board of Supervisors will officially oppose a planned natural gas pipeline between Tucson and Sasabe.
In a unanimous vote Tuesday, the board approved a resolution opposing the pipeline and plans to protest the project in the federal approval process.
Kinder Morgan has applied to build a 59-mile pipeline through the Altar Valley and next to the Buenos Aires National Wildlife Refuge."
Upset about these pipeline plans? Write Kinder Morgan CEO Richard Kinder a letter at his home address and let him know what you think!
Remember what Ms. Manners would probably say (if we asked): just because someone is murdering the planet is no excuse for rudeness.  Always be polite!