To write about what I promise for the first time, here is a continuing of my shoe story. I actually got myself to stand up, go downstairs and take those pictures which is a big effort to make (especially after 1 hour pig-sweating gym time). Here's the first pair aka the killer: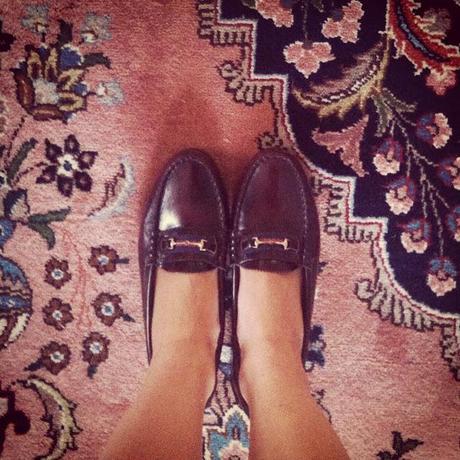 Looking all innocent and nice, well to get this straight, they're not what they seem like. A pair of devils hiding behind these angels. Not to get into any religious problems, I'm just going to say that these honestly deserve to be called the killers and I have my own reasons. Try wearing them and you'll be more than happy to join the club. But don't get me wrong, they're not the only ones that make almost your entire feet bleed and be all blah. Last year in New York I had the same problem with my at-the-time brand new Timberlands of a very similar style, and the same 'comfort'. What my suggestion is - kids, never wear moccasins or any shoes of that type when you're going for a walk longer than 300 metres, you'll die. However, to every bad beginning, there comes a good ending and here's the form of my Tuesday's honorary feet savior: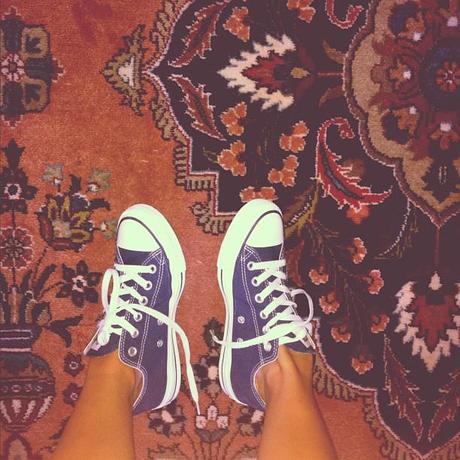 Looking all badass right? Not to get you wrong uh-gain, they were the sweetest thing that's happened to me that day plus they match everything + I was about to get them anyway so now I just got 'em straight away. What a good purchase I must admit. Never regret buying converse (except for those ugly-ass ones from new collections = CLASSICS RULE). I'm so nostalgic looking at those still white tips, the rubber around and the laces because I'm not able to say that about any other Converse's of mine & I won't be able to say it after having these for a month, too. However it adds coolness and the 'I got it all, bitch' attitude so in the end it's not so bad to have them a little 'dirtier', in the very sense. Maybe I'll customize them later and stick something on, NOT suture (because I suck at that so bad that once when I was around 9 years old I made a tree and my dad thought it was a dinosaur), or just draw a peace sign on the tip. Cliche, as always, but once again, it never disappoints.
In the end kids, from today's shoe guide you should realize that you can do the same mistake so just, listen to what older (or maybe younger, depends who's reading) say and listen to them. I don't know how to conclude this because I got myself talking about something weird and out of context again so all I'm going to say (while cutting off the ripped off skin, yummy) is fuck you moccasins very, very much.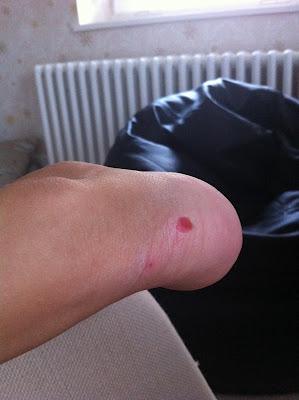 Mwah, have a lovely Wednesday readahhhs.