New statement from prison: Inaction, regret, and the time to act.
The following statement was sent by Kevin this week, after arriving at the Vandalia prison in Illinois.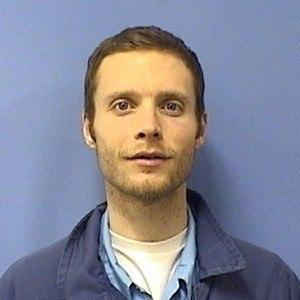 Kevin Olliff
Sometimes we think of the ones who got away.
Sometimes we think of the ones who did not.
I came across a skunk one time. "Farmers" who confine large numbers of animals often set traps to capture and kill local wildlife who come to eat the animal feed. This skunk was one of those, and now he was stuck in a tiny cage, waiting to die.
When he saw me, he started pushing back and forth against the trap door with his little head. Pushing out of frustration; pushing out of desperation; perhaps pushing out of hope. And I'm standing there watching this skunk, and I know I can free him. And everything in my heard ­— and in his heart — is screaming for me to set him free.
But I did not set him free, for a variety of reasons that I won't address here, reasons that seemed overwhelmingly valid in that moment.
In retrospect, reasons that, of course, were not valid. I left that skunk, terrified, pounding against a metal door, not even aware that the next day his worst nightmare would come true. My decision, my inaction, cost him his life.
I have seen more animals languishing in cages than I can remember. I am one of those who believe that emotion has no place in what we do. But for whatever reason, my memory of this skunk haunts me.
And as I sit right now, behind concrete and concertina wire, thousands of miles from my family and friends, I think of them often. But I also think often of that skunk, and all of those food, fur, and research animals trapped in hellholes more horrific than the worst prison I will ever see.
When you turn away from doing the right thing, you will always regret it. The commitment we have made is to the animals, and our responsibility in this moment is to them.
As I sit here with so much time to think and talk, it is now more clear to me that what matters in life is the time one has to do. So appreciate the time you have. Get out into the streets. Better yet, get out into the countryside. Do what you know in your heart is right. You won't regret it.
Kevin Olliff
February, 2014
Illinois State Prison
***
Please send Kevin a letter of support:
Kevin Johnson, M42382
Vandalia Correctional Center
P.O. Box 500
Vandalia, IL 62471