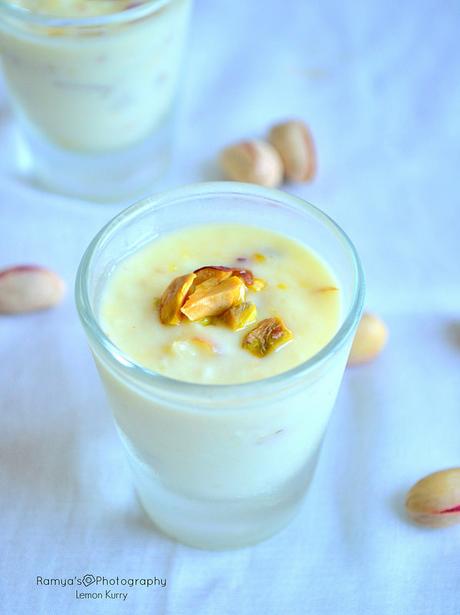 this is one of the most easiest dessert recipe which can be easily made in minutes.You have to keep the yogurt ready for making it and some saffron strands and dry nuts.this is one of the most delicious and coolant recipe originated from North India in which so many variations can be done by keeping this recipe as a base.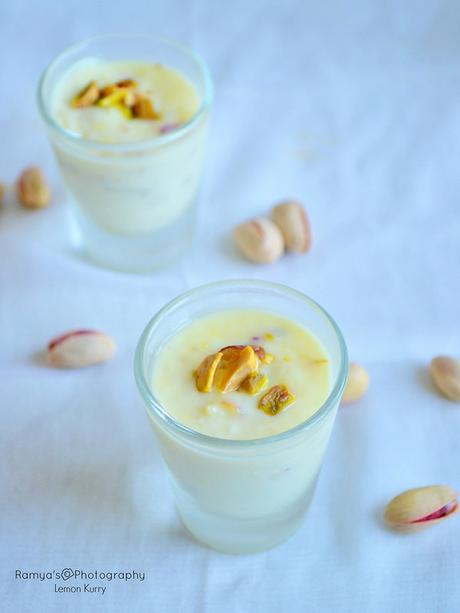 You can add the fruit puree along with it and make the fruit shrikhand recipes with fruits like strawberry shrikhand,guava shrikhand and mango in which the mango shrikhand recipe is also called amarkhand.You have to hung the curd or yogurt in cheesecloth or in muslin cloth for about an hour or two to drain the water content completely.Here you did not need any setting agents like agar or gelatin or any other thickening substances.once you refrigerate the mixture of yogurt,it will set within an hour.as i already said this is a basic recipe which is flavored with saffron and cardamom powder.Use chopped pistachios which provide a color to the recipe here and there and makes it more appealing and delectable one.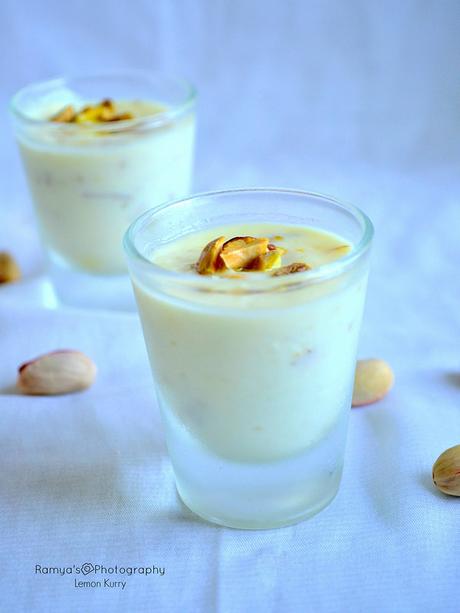 this week am travelling to my native,so that am able to blog hop and am sure i will be active in social network,there i will see all your posts.I scheduled the posts as far as i can this time and i almost done my post for blog anniversary too.sure you will see some street food and snacks in following weeks.Will back to routine after 3 weeks and am sure you will expect more yummy recipes then.,stay tuned and give your support as always.lets move on making the recipe.,
kesar shrikhand recipe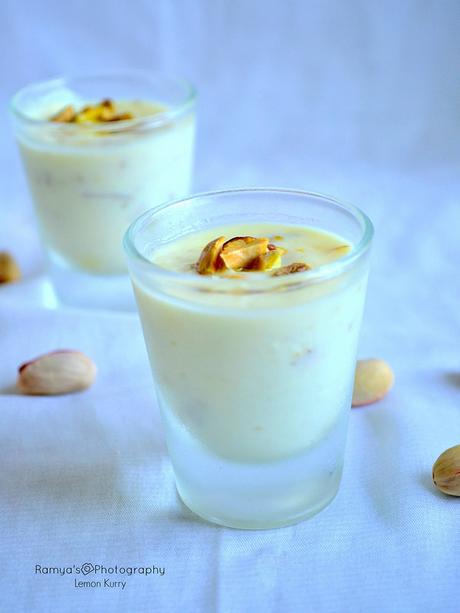 yogurt flavored with saffron,cardamom and served with chopped almonds and pistachios

hung curd/yogurt - 1 cup
saffron - few strands dissolved in a teaspoon of milk
chopped almonds and pistachios - as needed
cardamom powder - 1/4 teaspoon
powdered sugar - as per taste
Instructions
take the curd or yogurt in cheesecloth and hung it in a stand for an hour or two with a vessel in the bottom to drain the water content completely.

once it drained,take hung curd in a mixing bowl and add the powdered sugar,cardamom powder and saffron milk.
Mix it gently till all combines well.Now add chopped nuts to it and give a quick mix to it.
transfer it to serving dish or make a single serving like me in a glass and refrigerate for an hour.
serve chilled after meal.