Fall is probably my favorite time of year in Germany.  If you want to visit Germany, consider coming in the fall.  The heat of summer is over, the weather is cooler but not yet freezing, there's less rain than in the Spring, and there are lots of festivals.  The most famous festival is probably Oktober Fest, which originated in Munich. Thankfully, you don't have to go to Munich to enjoy festivals in October.  Most cities have their own.  This past weekend our small city had their Kerwe (festival).  Several of the main streets are closed down and venders come and set-up booths.
It seems like many Germans love festivals.  Usually because the weather is nice, there's reasonably priced food and drinks, and lots of live music.  Our town had several bands and lots of options for food.  There were also several rides for the children as well as carnival games to play.  We had a wonderful time.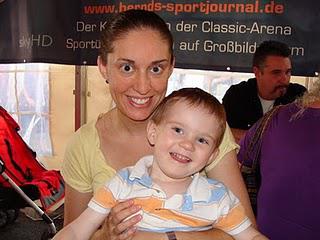 Blue Rock and I sitting under the tent at dinner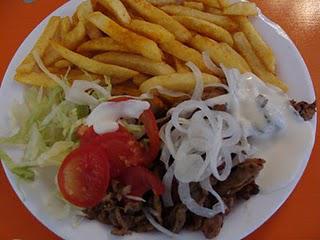 My dinner - gyros, salad, and pommes (fries)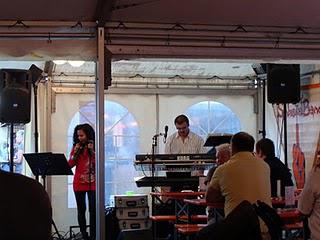 The two person band in our tent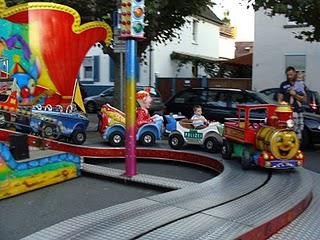 Blue Rock enjoying one of the rides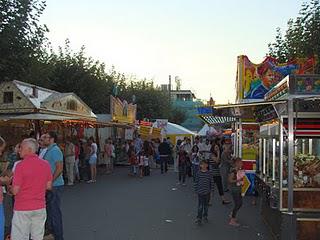 Lots of people at the fair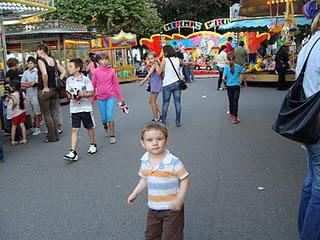 Blue Rock having fun walking around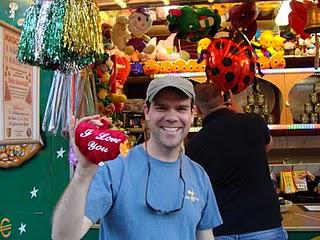 My sweet Husband won me a prize!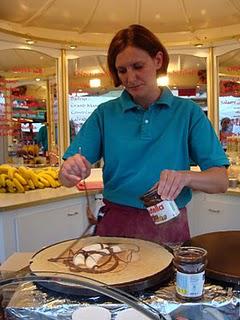 My crepe - Nutella and banana - yummy!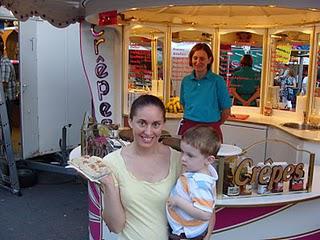 It was one of the best crepes I've ever had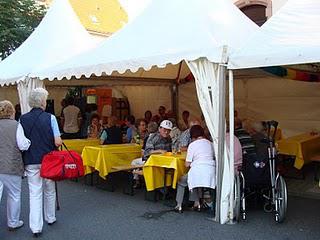 Picture of what some of the tents look like