There are actually two Tsavo National Parks, the Tsavo east and Tsavo west. As I am quite confused about which Tsavo Park we took the photos below, please allow me to simply say Tsavo Park.
It is quite easy to distinguish the two parks, as Tsavo East is dryer, the soil is red and flat whereas Tsavo West is greener and mountainous. Tsavo park is divided into East and West by the A109 highway. Going there for safari is probably one of the highlights of my life.  All throughout our 3-day tour, I had the soundtrack of Lion King in my head...awimbawe,awimbawe,awimbawe...
We did not see all of the big five but we saw enough.  We saw elephants, lions, jackals, hartebeests, zebras, and giraffes to name a few.  I was not able to take photos of all the animals we saw as I was not fast enough.  Now, I have more respect for wildlife photographers.  I realized that very few animals actually stop to pose for you.  Before I could adjust my shutter speed, the animals are gone.  I was always on auto as a result.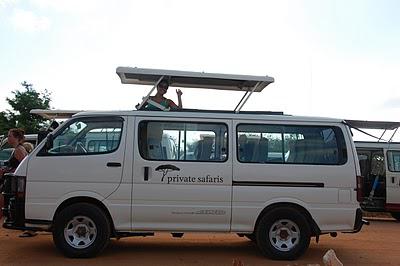 We booked our trip from Private Safaris in Switzerland.  I do not regret booking from Switzerland (Kuoni) even if we realized upon arriving in Kenya that we paid 5 times more expensive than if we would have booked from Kenya.  I can't complain because we were alone in the van, and our driver Thomas was great and really knowledgeable.  We wouldn't have seen anything at all without his guidance. We booked locally for a tour of Mombasa and we were quite disppointed about the whole thing.  We will most likely book with Private Safaris again when we go to Serengeti next year.  We are positive that with them, their guides are well trained to handle demanding tourists.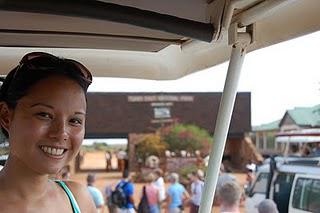 This guy I think is an gazelle: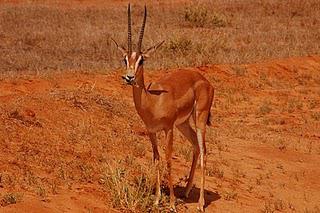 Giraffes: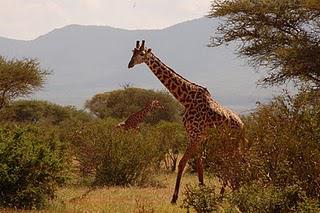 These gals could be impallas: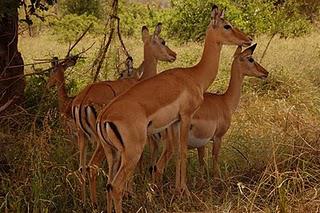 Elephants playing in the watering hole: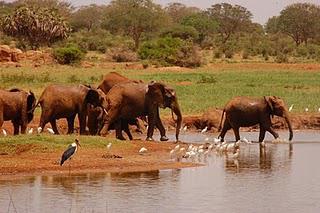 Termite mound: