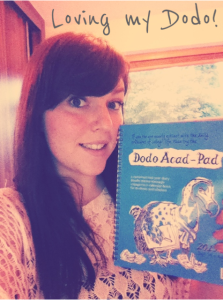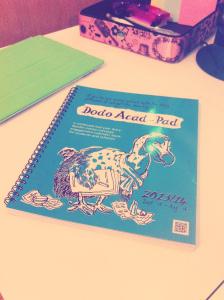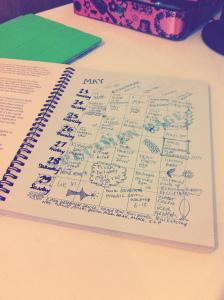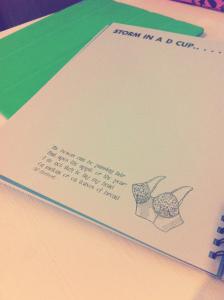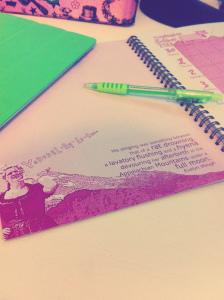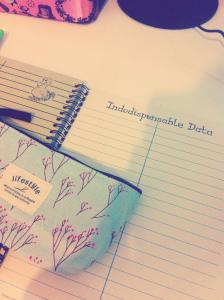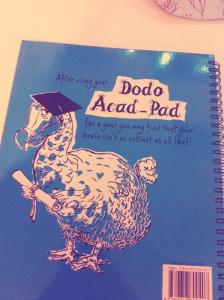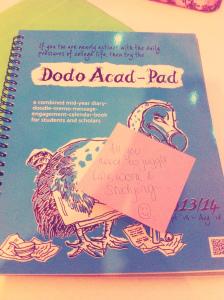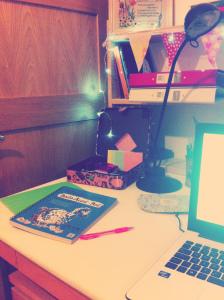 I've called this post "keep your marbles" because that is what I hope that my new Dodo Acad-Pad will help me do! With juggling work, life and studying, I wanted to find an organiser that was able to help me determine what's what and when's when. I did really want a Filofax because I know, from their long established name and all the ranting and raving over them that they are awesome, but it's been such an expensive month that I decided to have a little browse for something a bit more affordable! Another thing I wanted in my organiser, was for it to be light hearted and fun, so life didn't feel so regimented and strict; something I could enjoy using. I love the Dodo pad's because they do exactly that, they are entertaining and completely bonkers! Also I know that when I use this, I know that its not so delicate and expensive and that I can scribble, doodle, squidge and cram info in.
The only thing I would say is that unlike the Filofax, it doesn't come in a thick case as standard and so is not weather/handbag suitable etc. For me, it's staying on my desk at all times, as I have a lovely diary that my mom bought me for my handbag, but for anybody else, there is the possibility of buying their own Italian leather encasing with some of their planners. They also say that some of their pads are compatible with Filofax cases etc. so you just have to have a little browse! They don't just do the Acad-Pad either, there are a whole range on their website.
Last thing, I bought mine from Play.com as I found it for a considerably cheaper price! Here.
Good things:
- A good size, not too big but plenty of space to write.
- Cheap!
- Entertaining!
- Colourful
- Lots of space for jotting
- Comes in a mid year version
- Compatible with a variety of cases
Bad things:
- Doesn't come with a cover as standard
- Ring-binding mean's not a lot of strength for travelling
- No color choice
- No addresses/telephone number section (but that's what a diary is for)
Now I'm all sorted and ready to get my learning head on, I'll share some pictures of my workspace with you soon!