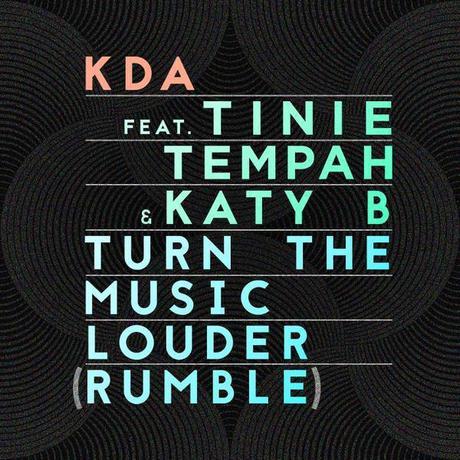 KDA's 'Rumble' has been working the underground scene for a while now, with Shadow Child's incredible re-edit and Toddla T's recent Carnival remix giving it that extra push.
The reworked version, now titled 'Turn The Music Louder (Rumble)', features the dazzling vocals of Katy B and smooth stylings of Tinie Tempah. The track premiered with Annie Mac as her Hottest Record, with Katy commenting:
"When I hear a beat and I love it straight away, writing to it is so easy. It was just easy and natural. One of those things, the stars just aligned."
Katy's powerhouse vocals take center stage in the middle 8 breakdown with Katy commenting how she channeled her inner Jennifer Hudson, having just watched the film 'Dreamgirls'.
"I felt so inspired, I needed to go all gospel on it."
While some might be cautious of the re-worked version, especially as the original has become such a favorite with its infectious melody and thrilling drop, Katy and Tiny enhance the track, without detracting from the original. 
Expect new music from Katy B very shortly, but in the meantime, check out 'Turn The Music Louder (Rumble)', which is set for release October 16th via Ministry of Sound.