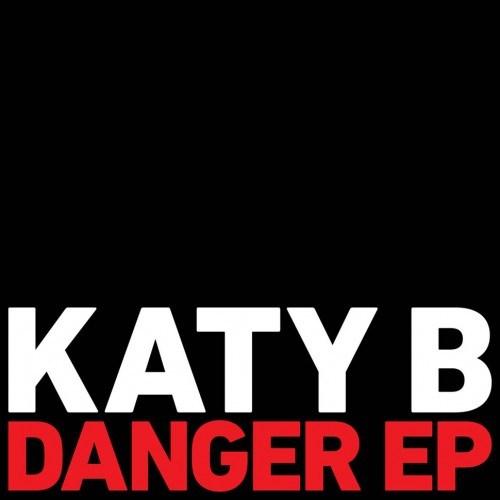 Since the release of her debut album 'On A Mission' in 2011, UK's garage/pop artist Katy B, has left us eagerly anticipating new material. Well the wait is finally over, as Katy has dropped her free 4 track EP 'Danger', as a taster of what's to come in 2013. Having collaborated with the likes of Skream & Benga, Ms Dynamite and Mark Ronson in the past, Katy has enlisted yet another impressive crew, including the soulful sounds of Jessie Ware, Aussie rapper Iggy Azalea and Grime MC Wiley. The EP wouldn't be complete without skilled production from Jacques Greene, Geeneus, Zinc and Producer extraordinaire Diplo.
"I thought it would be a great opportunity to work with people I always respected and wanted to work with, All of the tracks were written quite quickly because I was so inspired by the beats. It was important for me to give people new music before the end of the year, a taster and a warm up of what's come."
'Aaliyah', produced by Geeneus, opens the EP in style and allows Katy to serve up a unique tribute to the late Aaliyah, with it's bouncy synth driven beats and catchy hook. Combine this with the soulful sounds of Jessie Ware and you're in for one exciting collaboration; the first of many we hope! 'Got Paid', featuring vocals from Wiley and production from Zinc, is an upbeat chaotic tack filled with chiptune style sirens and an addictive bass line that makes you want to hit the dance floor. Superstar DJ & producer Diplo, produced 'Light As A Feather' and features the brief, albeit fierce skills of Aussie rapper Iggy Azalea. Katy's vocals soar above with such ease and offers a nice contrast to Iggy's edgy hip hop vibe. 'Danger', produced by Jacques Green, closes the EP with the defined beats and skittering synths as Katy's RnB vocals seductively guide us through the mysterious and atmospheric track.
4 free tracks, 4 top-class producers and 3 massive artist collaborations; Not bad for a taster EP before the release of her highly anticipated album this Spring. Watch this space people .. Katy is back and means business! Download the free EP below.
.