Wow. What a reception Kate Middleton's first official portrait received when it was revealed this morning. P.S. excuse the different nature of this post...the art historian in me was desperate to write this :)
Art critics alike have dubbed the portrait of everyones favorite new Royal as "rotten." Yikes! Painted by Paul Emsley and unveiled this morning at the National Portrait Gallery, critics have stated that the portrait looks nothing like Kate in real life.
I'm not too sure how I feel about this portrait. I do think he has portrayed her looking older than her 31 years and Emsley has shown her with creases and lines around her eyes and a slightly dour, jowly face. I mean, let's face it, there is nothing dour about the gorgeous Kate.
He has captured her beauty, but there seems to be a little something missing. Her eyes look kind, but it would have been lovely if he caught her showing off her dazzling smile, which is so often captured in press shots of her.
Kate and Wills, along with her family went early to the gallery this morning, before the public viewing. Kate, who was wearing a gorgeous deep red Whistles dress (and showing no signs of a teeny baby bump) said that she was "thrilled" with the portrait and that is was "absolutely brilliant...it's just amazing." Her proud hubby called the painting "absolutely beautiful." Bless.
So at least they are happy with the portrait, which is the most important thing, and let's face it, critics are paid to...well...criticise!
What do you think of Kate's first official portrait? Enjoy x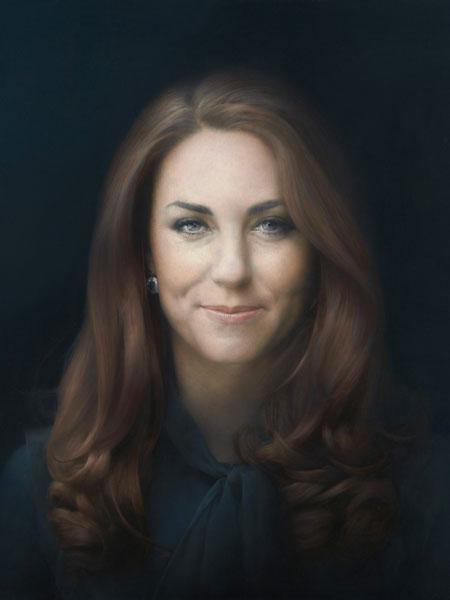 The official portrait of Kate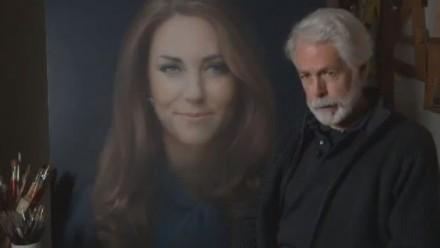 The artist Paul Emsley with the portrait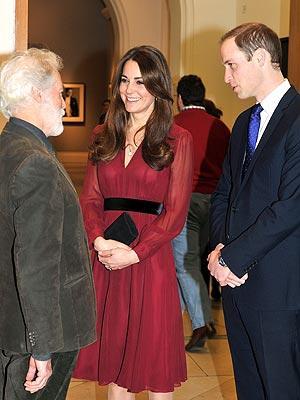 Kate and Wills with artist Paul Emsley