Last Week, the famous Hollywood actor & singer – Justin Timberlake secretly held his wedding with Jessica Biel in Italy. According to the report by various media that the wedding cost as much as 6.5 million, which hits top 1 of the most expensive celebrity's wedding. Now various details have been revealed about the luxurious wedding ceremony. Now let's follow the fashion Hollywood couple and see what will be the fashion trend of wedding 2012.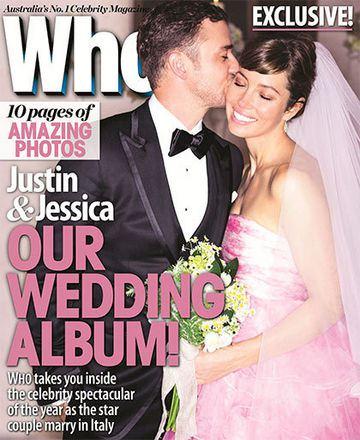 First, let's start the topic from Justin Timberlake's Wedding Photography. Here I attached a video so as you can better know about how luxurious and gorgeous will such a event be.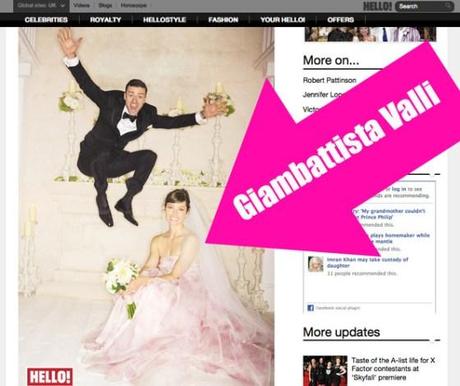 The wedding photos are published by the famous American Magazine—-. The most surprise and eye-catching thing may be that the bride – Jessica Biel wore a suit of customized pink wedding dress. Yeah, sounds incredible. You know, in traditional sense, the wedding dresses should either in white or in ivory. The adventurous trial has really set up a trend. If you are planning for a wedding in 2013, you can follow those celebrities, colorful wedding dresses will be very in next year.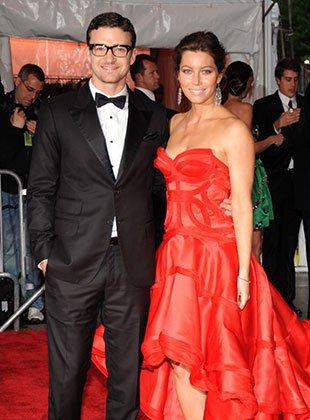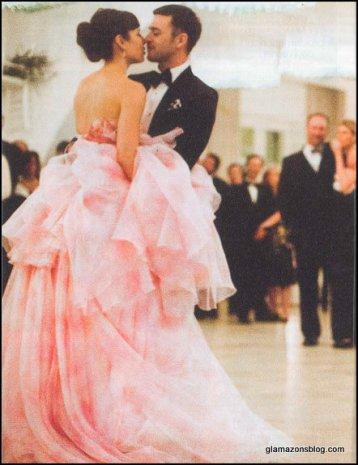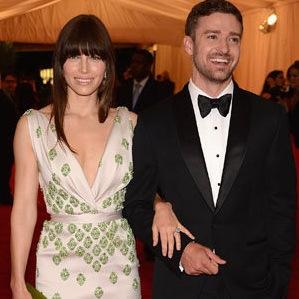 Link Video:Justin Timberlake, Jessica Biel's Italian Wedding; Hollywood Couple Secretly Gets Married
  Justin Timberlake & Jessica Biel's Wedding Album
The wedding dress was customized by the famous Italian design Giambattista Valli, who has long been well known for his elegant design concept and his tripping cut. Jessica's dress sources from the Giambattista bespoke collection 2012 summer, but her unique one is in pink. The wedding gown features flattering corset and gorgeous and intricate flouncing, quite suitable for a girl who is slim and tall like Jesscia.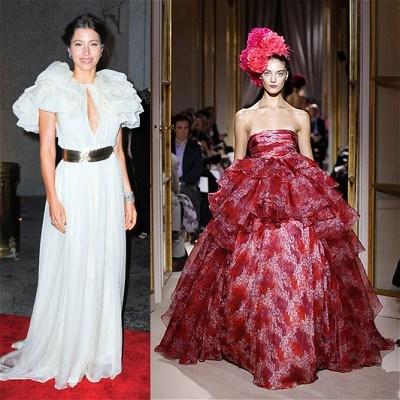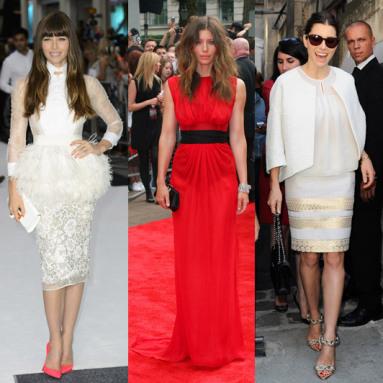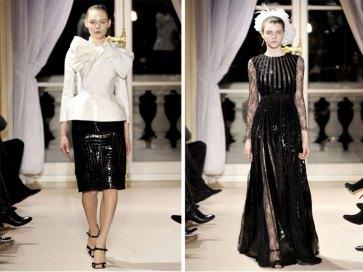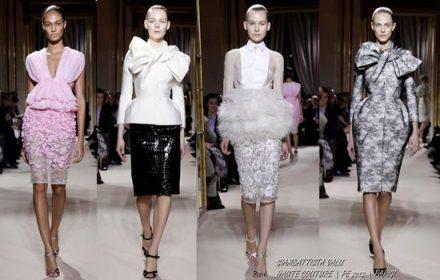 The Wedding Ring is also quite shining. A huge diamond embedded on the platinum setting, which is surely appreciated by various girls.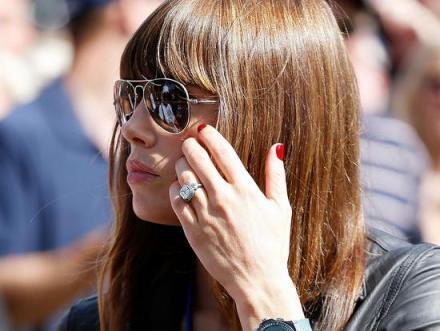 Jessica Biel Wedding Ring
Looking forward to more fashion details of their wedding.