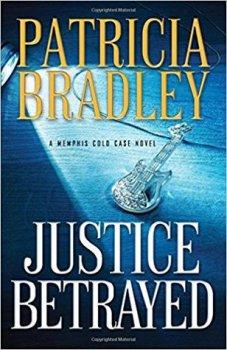 Justice Betrayed by Patricia Bradley
Published by Baker Publishing Group, Revell on June 5, 2018
Genres: Christian, Inspirational, Literature & Fiction, Religious
Pages: 352
Format: Paperback
Goodreads
Buy on Amazon



It's Elvis Week in Memphis, and homicide Detective Rachel Sloan isn't sure her day could get any stranger when aging Elvis impersonator Vic Vegas asks to see her. But when he produces a photo of her murdered mother with four Elvis impersonators–one of whom had also been murdered soon after the photo was taken–she's forced to reevaluate. Is there some connection between the two unsolved cases? And could the recent break-in at Vic's home be tied to his obsession with finding his friend's killer?

When yet another person in the photo is murdered, Rachel suddenly has her hands full investigating three cases. Lieutenant Boone Callahan offers his help, but their checkered romantic past threatens to get in the way. Can they solve the cases before the murderer makes Rachel victim number four?

I was invited to join the Blog Tour Team for Revell Books, a division of Baker Publishing Group for today's post about, Justice Betrayed by Patricia Bradley. This book is the third book in a law enforcement centered romantic suspense series. 
Because the Memphis Cold Case series by Ms. Bradley is a collection of stand alone novels, I didn't feel like I had missed anything having not read the first book.  As it turns out, I did read the second book, Justice Buried back in September of 2017 (see review HERE).  
The book itself opens with a prologue that is set nearly forty years earlier, and gives readers the first taste of a clue that combines the old case with the new case.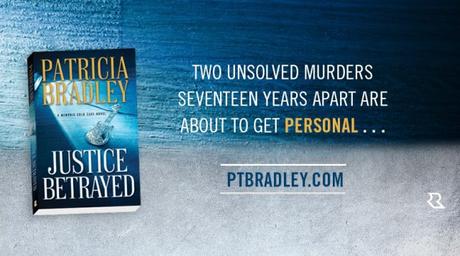 Elvis impersonator, Vic Vegas asks Memphis Homicide Detective Rachel Sloan to look into a cold case – the murder of his friend who was murdered three days (and sixteen years) after her own mother was murdered. Rachel is joined in the investigation by homicide officer, Lieutenant Boone Callahan who also happens to be her ex-boyfriend and boss on this case. There's a bit of romance going on with Rachel and Boone working together even though the main impact of this story is about the murder investigation. 
Justice Betrayed is really a great story that has multiple twists and turns. Author Patricia Bradley keeps the suspense moving, providing just a touch of romance but not enough to take away from the suspense.  The characters are well developed and very likable. They ultimately learn that only God can "never leave or forsake".  I really liked how all the disconnected pieces somehow come together so smoothly at the end and the case is solved.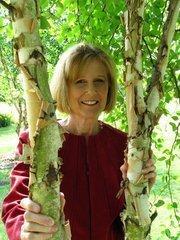 Winner of an Inspirational Readers' Choice Award in Suspense, Patricia Bradley lives in North Mississippi with her rescue kitty, Suzy, and loves to write suspense with a twist of romance. Her Logan Point series is available at all on-line retailers and major bookstores. In September 2017, JUSTICE BURIED, the second book in the Memphis Cold Case Novels will release.
Her workshops on writing include online courses with American Christian Fiction Writers, workshops at the Mid-South Christian Writer's Conference, ACFW Minnesota NICE and Memphis ACFW. When she has time, she likes to throw mud on a wheel and see what happens.
I was provided with a trade paperback copy of this book from Revell Books, a division of Baker Publishing Group in exchange for this, my honest review.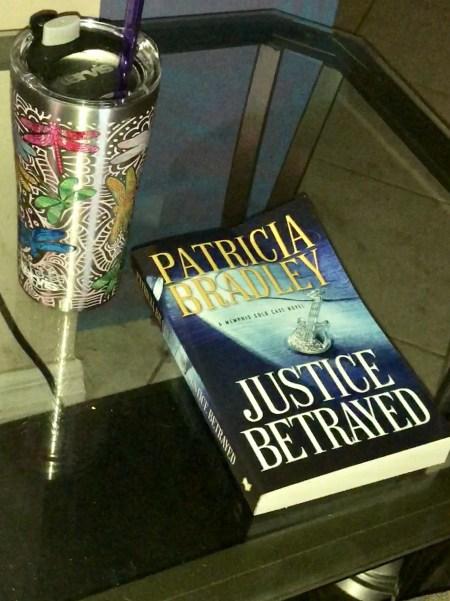 ~ ~ ~ ~ ~ ~ ~ ~ ~ ~ ~ ~ ~ ~ ~ ~ ~ ~

It would be great if you would stay connected with me!! You can follow me on Twitter @DebiL1611, like me on Facebook at 2014 and Beyond, circle me on Google+, follow me on Tumblr, Instagram and Bloglovin', subscribe on YouTube, or connect with me on LinkedIn and Pinterest.

Please make sure to visit my homepage and subscribe to my blog for more great posts on running, fitness and lifestyle topics as well as food, product, music and book reviews, and more!