ONLINE SHOPPING
❤ ❤ ❤ ❤ ❤ ❤ ❤ ❤ ❤ ❤ ❤ ❤ ❤ ❤ ❤ ❤ ❤ ❤ ❤ ❤ ❤ ❤ ❤ ❤ ❤ ❤ ❤ ❤ ❤ ❤ ❤ ❤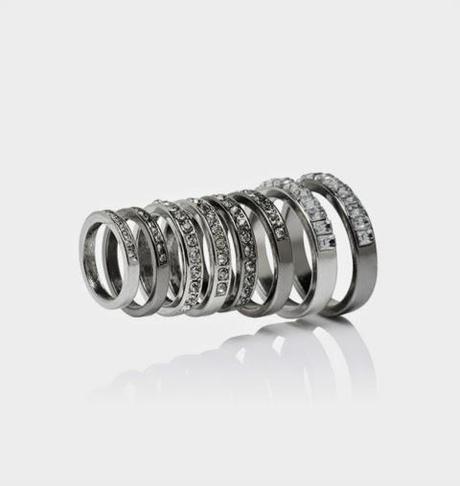 I
just bought these midi rings called
Candice Embellished Midi Rings
for
Rs.555+Shipping charges Rs.100
on Forever New India Website. These rings are available on sale (original price Rs.800)
BUY
. I still feel that the price is a bit on higher side but I am hoping that the quality of the rings will be nice. More when I receive them!
I wanted to buy a few more things but felt that the I could get those stuff in less if  head out to market so in case I don't get anything outside, I might buy from FN. I caved in for rings because first if anything that sticks to me throughout in accessories, that has to be rings.
This is the first time I am buying something on the website and really excited to see how they render!
www.forevernew.co.in
#factsofmylife
I love silver, more than gold. Gold is kind of investment for me. 
Gold causes allergy, it itches and become sore.
I had been wanting to buy midi rings for nearly 6 months since I started spotting them. But pregnancy, lots of financial situations that were about to arise were on my mind. Midi rings are not expensive but I wanted to curb my feelings to buy anything for sometime.
I wear thumb rings in both thumbs all the time. Always! 
It's a co-incidence but nothing stays permanently on my heart finger, finger in which you wear engagement ring. Since I am married, I got V's name written on it because I don't like to leave this finger bare.