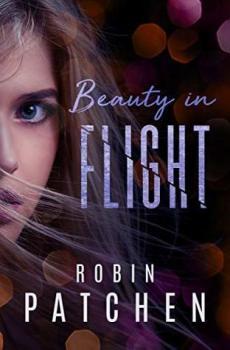 Beauty in Flight by Robin Patchen
Published by JDO Publishing on January 22th 2019
Genres: Christian, Inspirational, Literature & Fiction, Mystery, Religious, Suspense
Pages: 164
Format: ARC, eBook
Goodreads
Buy on Amazon



Harper Cloud used to love the gilded glamour of Las Vegas, but on the far side of prison, she sees the cracks in the veneer. These days, she keeps her head down and focuses on the elderly patients in her care. Even her new wealthy east-coast boyfriend, Derrick, can't entice her away. She's trusted men before, and look where that got her.

She tries to brush off the feeling that she's being watched. She won't allow a baseless paranoia to derail her life. But when she's followed home one night, her pursuer gets within a hair's breadth of grabbing her. She knows it's time to get away from Las Vegas.

Maybe Derrick can be trusted. Maybe his job offer—to care for his aging grandfather in Maryland—will be the second chance she needs.

But Derrick has secrets of his own, secrets that could take him down–and take Harper with him.

Can there be a second chance for someone like her?

Buy Beauty in Flight today , Book 1 in a 3-book-series that'll keep you guessing until the very end.
I had not heard of this author previously but her new series of books sounded very interesting to me, so when I saw a book tour with Just Reads, I signed up for all three books.  
Beauty in Flight is the first book in author Robin Patchen's new series with the same name, Beauty in Flight. The second book in the series is Beauty in Hiding and will be released on March 12.  The third book in the series, Beauty in Battle comes out on April 9, 2019.

The protagonist of Beauty in Flight is Harper Cloud, who has a broken picker – she repeatedly picks the wrong man, the kind that lead her into an unsavory life in Vegas.  She even served a short prison sentence for a crime that wasn't her fault.  When she's released, Harper is determined to clean up her act, make better choices in her life and finish college, but can she?
No matter where Harper goes, she has a horrible nagging feeling that she's being watched.  Is she being stalked?  Harper takes a job and moves across country and then she is able to start feeling safe and feels like she has a new lease on life. Is it real or is it an optical illusion? Is Harper's new life and promising future being threatened? 
I don't write spoilers, so you'll have to read the book and see for yourself, especially as you read books 2 and 3 of the series.  I will warn you though, this book does end in a cliffhanger, but because the next books are coming out so soon, you won't have to wait long!!   
The character of Harper Cloud is wonderfully written by the author and she has a very realistic distrust of circumstances in her life. I found myself empathizing with her.  She's a strong woman determined to shake her past.
---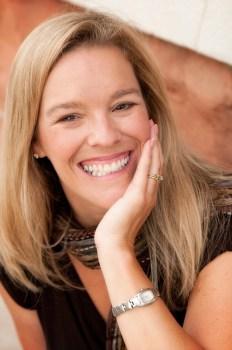 Aside from her family and her Savior, Robin Patchen has two loves—writing and traveling. If she could combine them, she'd spend a lot of time sitting in front of her laptop at sidewalk cafes and ski lodges and beachside burger joints. She'd visit every place in the entire world—twice, if possible—and craft stories and tell people about her Savior. Alas, time is too short and money is too scarce for Ms. Patchen to traipse all over the globe, even if her husband and kids wanted to go with her. So she stays in Oklahoma, shares the Good News when she can, and writes to illustrate the unending grace of God through the power and magic of story.
Connect with Ms. Patchen on social media ~~
WEBSITE  //  FACEBOOK  //  TWITTER //  GOODREADS  //  AMAZON
---
I received an advance digital copy of this book in exchange for my honest review.  The opinions I have expressed are my own and a positive review was not required. I am disclosing this in accordance with the Federal Trade Commission's CFR Title 16, Part 255: "Guides Concerning the Use of Endorsements and Testimonials in Advertising."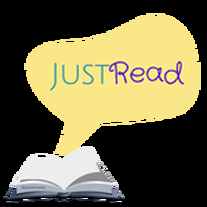 ~ ~ ~ ~ ~ ~ ~ ~ ~ ~ ~ ~ ~ ~ ~ ~ ~ ~

It would be great if you would stay connected with me!! You can follow me on Twitter @DebiL1611, like me on Facebook at 2014 and Beyond, circle me on Google+, follow me on Tumblr, Instagram and Bloglovin', subscribe on YouTube, or connect with me on LinkedIn and Pinterest.

Please make sure to visit my homepage and subscribe to my blog for more great posts on running, fitness and lifestyle topics as well as food, product, music and book reviews, and more!