Well, it's time for yet another BirchBox unboxing. Yup. Still subscribed.

J

For some reason, this month's box took forever to get to me. But it finally arrived and it's now time to share it's contents with you today! June's theme is "Away We Go," so it's all about traveling…supposedly. Let's see what this month of travel goodies has in store, shall we?

J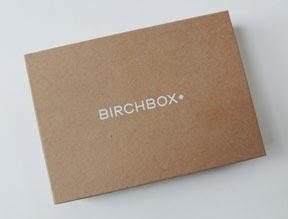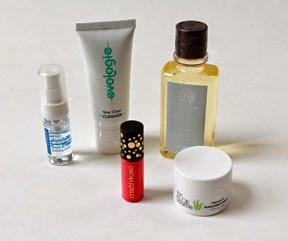 First I see a facial cleanser. Eh. It is the Stay Clear Cleanser from Evologie. Again I say "eh." It is a "non-drying wash that battles blemishes and soothes skin with a YS3 Complex," whatever that is. It's a decent sized sample, so I give BirchBox credit for that, but I'm never too thrilled by cleansers. I guess good effort, but it takes more to wow me.

J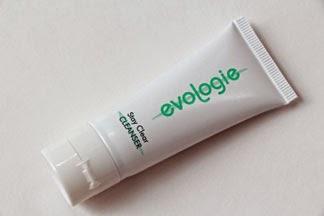 Next is a body wash. Again, I say "eh." I'm not a huge connoisseur of body washes. They're really not very exciting to me. Anyway, this one is from Antica Farmacista and it is the Bergamot & Ocean Air Body Wash. It's quite nice packaging – especially for a plastic bottle – and it's another acceptable size, though body wash never goes too far. My first thought was, "this looks like something I would find in a hotel bathroom." It smells ok. Nothing mind blowing, but it smells nice. Kind of like a citrusy ocean and definitely a scent that men would use as well. So again, good effort, but I'm not impressed.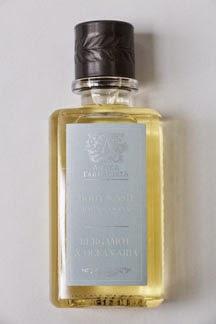 The last item in the regular box section is from The Aloe Source and it is the Vitamin C Antioxidant Crème. It's kind of a tiny pot, but then again it's for the face so it's probably a decent trial size. The card says this is an "antioxidant-rich hydrator that smooths fine lines with Vitamin C and aloe." I must say that Vitamin C and aloe don't sound terribly line-reducing, but I'm not an expert. It has a subtle orange scent, just like most Vitamin C products. It has an interesting texture – it's quite thin and almost jelly-ish, but it feels a bit thick going on the skin. It absorbs beautifully and doesn't feel at all heavy or greasy. The cream leaves behind nice soft skin as well. A nice cream, but again, I'm just not thrilled by all of these skin care samples. I don't like messing with my face care routine too much, so I don't know that I'll try this.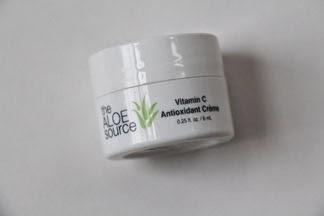 Now on to the little cardboard packet! This are always filled with gems (for BirchBox) and total pieces of crap.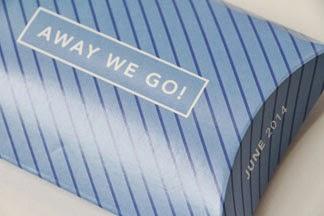 This month, the first item inside is from phyto and it is the Phytolisse Ultra-Glossing Finishing Serum. Ok. Tell me more…"This silky serum calms frizz and flyaways and boosts shine – without weighing down strands." Sounds nice enough. It's intended to be used on damp hair though, and I kind of prefer products like this to be for dry hair since that's usually when I notice flyaways. But it sounds interesting enough, though I do have other products that are similar to this that I'm perfectly happy with. The sample is also a bit on the tiny size, but then again you aren't supposed to need very much of it.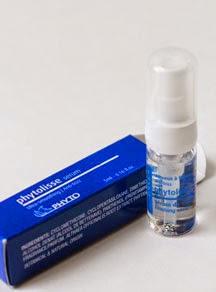 Finally there is the product I am most excited about!

J

It is from Cynthia Rowley Beauty and it is her Creamy Lip Stain in "Valentine." I always love the idea of lip stains, but most of them are terrible. This one looks promising! The color is quite pretty as well. It's kind of a bold rosy-pinky-fuchsia. I actually was tempted to order this a month or two ago when I placed an order from the BirchBox store (honestly I think the store and the points system is mainly what keeps me hooked…not that I ever get referral points, but I do get review points from each sample and they add up pretty quickly). I'm glad I waited because now I can try the little baby size (and it is pretty tiny), see if it's worth the $20 and if I like the color. So yea! One product I'm excited about!

J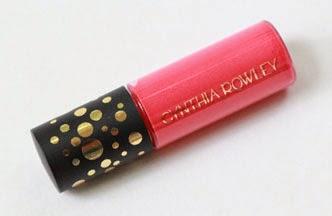 There weren't any annoying "Lifestyle Extras" this month. I think this was the case as well last month. Perhaps BirchBox has finally caught on that people don't really like all those tea samples and cardboard coasters.

J

As far as animal testing goes, I am pretty sure that Cynthia Rowley products are not tested on animals, but I'm not sure of any of the rest of these brands.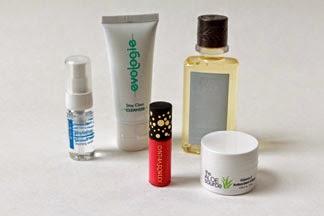 I suppose this month's box can be summed up with "eh." Nothing great, nothing bad. There aren't any foil packets, which is fantastic. Most of the samples are a decent size, and I am happy about the Cynthia Rowley Lip Stain. BirchBox seems to be doing a bit better with their sample sizes lately, but there's still some room for improvement. As I mentioned above, I think it's mainly the store and the points system that keeps me coming back. Basically, each box ends up being about $5 if you review each product in the box and intend to buy anything from the store. And should you want to help me out with more points by subscribing using my link, you can do so here. If not, it's ok. We're still friends.

J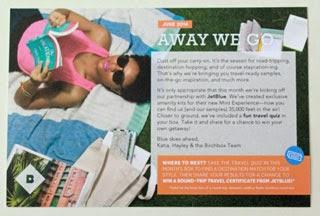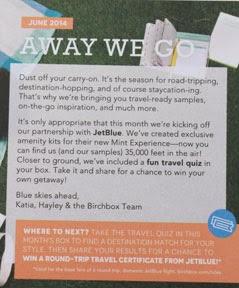 Anyway, there we have June's BirchBox. Hope you enjoyed peeking at the sample goodies with me and I'll be back next month with another one I'm sure, plus there's still Ipsy to get excited about!

J

Until later, thanks for stopping by and I will see you again soon!