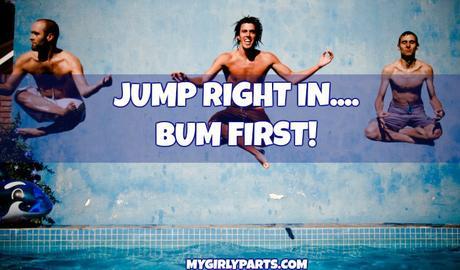 Do you ever jump right in without looking at the ENTIRE picture?
Jump! I can be slightly challenged
Apparently, I did when I made my move to turn MGP into a magazine and change the domain. I forgot to take into consideration, my
analytics
and those
sponsors
I have because of my ranking. Oy vey…..
Losing good folks
Then hearing from one of my biggest sponsors that they cannot work with mgpmagazine.com because the ranks are low.

This made me mad at first but then I had a change of heart.
Money is good
We all get super happy when we finally start making money with our blogs that we've spent so much time into building. I like the extra income for sure. It pays for my hosting and my domain so should I give that up?
I have another plan
I can usually come up with many plans. Implementing them is another issue. However, I still do want to venture into a magazine-style site. Maybe the time isn't right now with MGP? Am I willing to lose the rankings and sponsors I currently have?
Honestly, no.
I seriously didn't consider cloning a website would make me start from scratch with my analytics. Pardon me, but my strawberry blonde roots must have gotten the best of me.
Going forward
I've been honest with the MGP Community since Day 1. I've bared my life and my soul to you, my loyal friends and readers. I can't give that up. However, I will continue to plan out the magazine venture and implement when the timing is right.
My apologies
Please accept my sincerest apologies for my "lack of" thought process. Your support and this Community means the world to me.
Do you ever jump right in without looking at the ENTIRE picture?
Click To Tweet
Let's hear from you!

Brenda
I have over 28 years as an Administrative Assistant, including at the Executive Level. I also have over 5 years experience as a Blogger,Web Manager, Web Designer, and Social Media. If you're in need of assistance, please
Send me an email
and let me know how I can help.

Latest posts by Brenda
(see all)
Jump Right In, Bum First

- March 30, 2016

5 Ways To Update Your Look

- March 29, 2016

Web Hosting Sale-A-Bration!

- March 25, 2016
Related
Tweet
2
Share
3
+1
1
Pin
1
Share
1
Stumble
1
Total Shares

9