July was like a monsoon extravaganza, here in Hyderabad. So obviously, beauty 101... no/minimum makeup and more skin-care!Therefore , I did not use much of makeup products, but did end up finishing up some of skin-care that I had been using since few months.
So here are my July empties and almost empties..!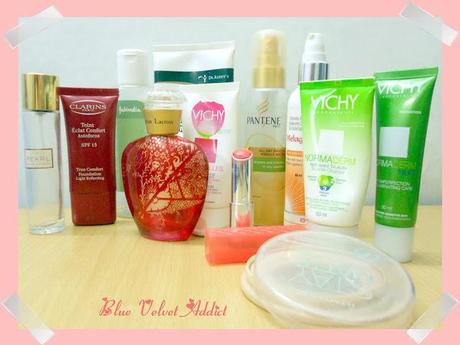 I mostly used Christain Larcroix's Tumult which is a strong rosy/candy apple/fruity scent. I also tried my hands on Mark's and Spencer's Simply Pearl EDT. This was my first M&S EDT. I have always been intrigued my the perfumes they had...just never tried any. Simply Pearl ca,e in a 25ml bottle and cost me INR 499/-, which I think is very cheap. The smell was great as well. Only downside...the longevity, as it stayed barely for 2-3 hrs!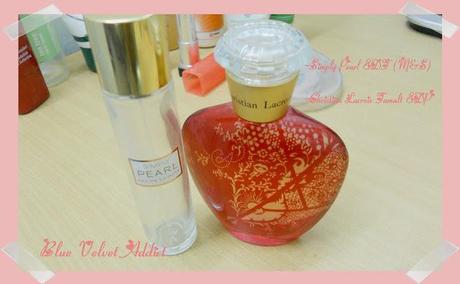 In cosmetics, I loved using my Clarins Teint Eclat Comfort Foundation( my third tube now) along with Rimmel's Stay Matte Pressed Powder. I generally have dry skin, but rainy season somehow activates my oil glands and makes it look shinyand feel sticky!...So matte indeed!
The Clarins Foundation is a light coverage foundation. It is very runny...but applies like a dream. I love this one and it definitely come in my top 5 foundations.
The whole month I only used my Revlon Lip Butter (sorry for mentioning the wrong description in the pic). I have it in shade Tutti Frutti, a nice orange shade. I guess these lip balms get used up pretty quickly as this is the third bullet I finished off this year!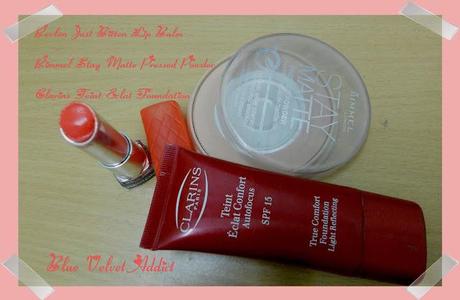 Almost empty hair product is this Pantene All Day Smooth Miracle Water. I do not know if this one is available in India (might be...Just that I never saw one). I got it from my trip to Singapore.
This is a gel like liquid which turns watery when in contact with heat (like from your hand).
It applies well to hair and does make them soft and manageable, without stickiness.
It was just perfect for this month, as it prevented my hair from getting frizzy from humidity.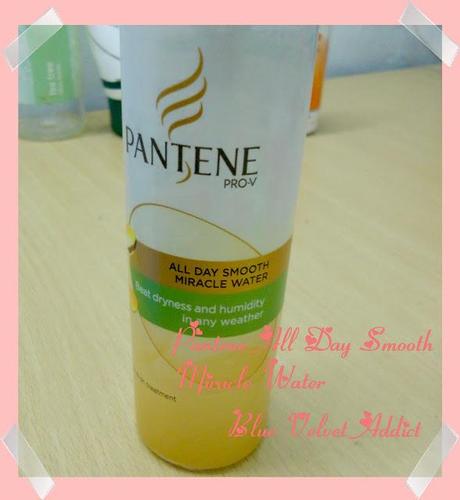 Okay, I know,  Vichy Vichy Vichy! So used up my ....
Vichy Essentials Daily Moisturiser
Vichy Normadem Nuit Anti Imperfection Night Cream
Vichy Normaderm Tri-Active Cleanser (the swash/scrub/mask thing)  
I have reviewed them, and their respective posts will be out soon!!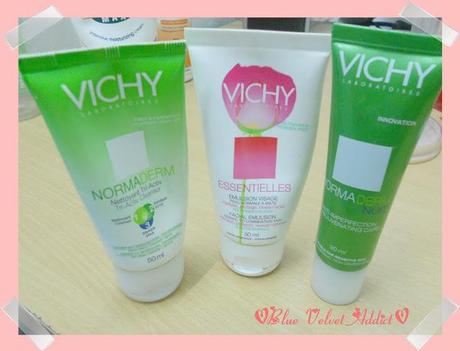 Finished off Dr. Reddy's Venusia Max Body Cream, for extra dry skin. A good body lotion.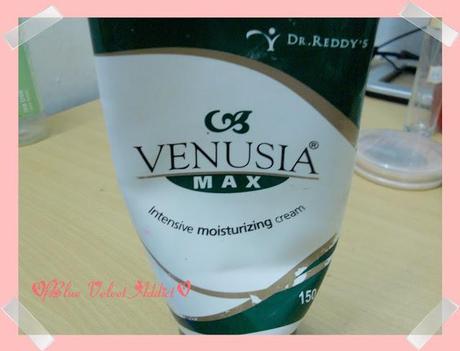 Offcourse, the sunscreen I have been using for my body and not face. It is perfect for saving your limbs and other exposed areas from tan/sunburn/UAV/UVB...Its just bit too greasy for my face. But amazing product nonetheless!!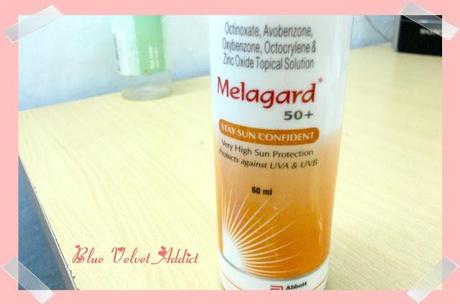 And lastly, the only Fab India product that I own...the Fab India Tea Tree Skin Toner...one word...awesome!!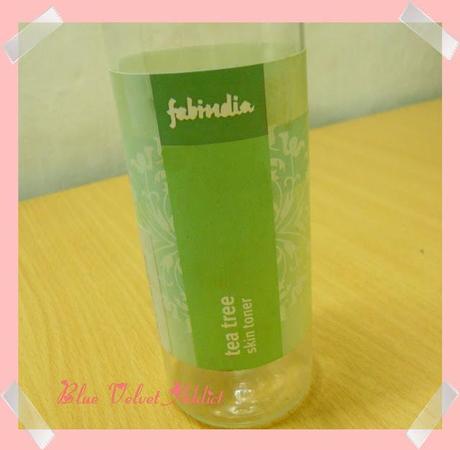 That's all with my empties and almost empties. I know its not as great as others do, but I generally tend to throwaway the bottles immediately, never knew I would write this post! :P
Next time, I'll do it better...! :P :P ;)
...until then girls...!!
xx