The Julep boxes were delayed this month, so it took a few extra weeks to have it in my little hands this month (and it's now been a few weeks since I initially wrote this post!). That's fine with me because these colors were worth the wait! I even added on to my order (those polishes arrived on time) because I liked so many of the shades! :) So without further ado, here are the well-overdue contents of my March "It Girl" Julep Maven box (such pretty packaging)!!!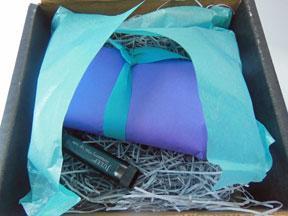 First, there is a bonus product this month! It is a Strawberry-Mint Lip Balm. I haven't tried it yet, but it sounds interesting. I'm not sure about strawberry and mint mixed together, but I like them separately, so maybe it's a genius combination. We'll see! :)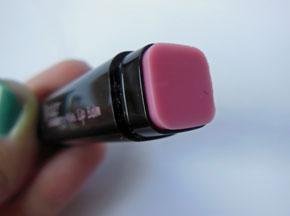 This month's polishes were all about pastels and I'm really loving pastels right now, so it couldn't be more perfect! :) The first shade out of the box is called "Teri" and is a beautiful orange sherbet-like color with a creme finish. I really love this shade, plus, I haven't seen another collection with a similar color this season! It's a beautiful shade and I can't figure out why it's not on my nails right now! :)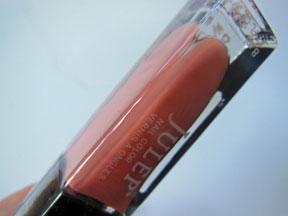 Next is a lovely pale mint green called "Shenae." There are tons of mint greens around lately, but this one is actually a bit different. It has a subtle iridescent shimmer that looks quite beautiful in the bottle. I always love minty greens, so I'm really excited to try this shade as well! :)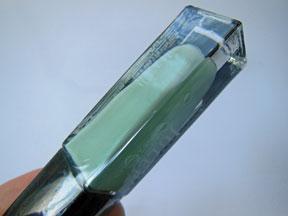 Finally in the "It Girl" box, there is a beautiful pale lilac named "Simone." Again, not necessarily that unusual, but it also has a subtle iridescent bluish shimmer. Also really pretty and I am quite happy with this month's selections! :)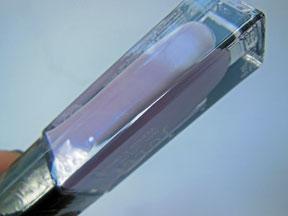 Like I said, I also added on to this box because I liked so many different shades (Julep allows you to add up to three polishes to your box for $4.99 each during the box selection window - a great deal!). The first one I added was "Lucky." It's an opaque green and gold glitter that I thought would be nice for St. Patrick's Day, but I'm actually not that fond of it - at least in the bottle.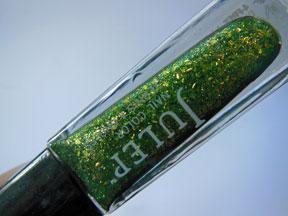 The last polish from Julep this month is called "Leila." It is a beautiful pale yellow. I've always loved yellow polishes for some reason, so I couldn't pass this one up! Again, this isn't dissimilar to other pastel yellows that have come out this season, but it has a golden shimmer. Zoya has a shimmery yellow in their Spring collection as well, but it is more of a golden yellow than "Leila." So again, Julep seemed to have a pastel shade that is similar to the other Spring collections, but just a tiny bit different. Different enough for a polish junkie like myself to be enticed anyway! :)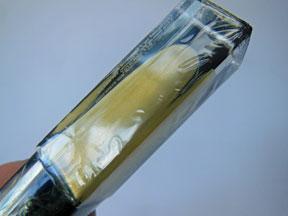 So there you have the Julep polishes I received this month! I really like them a lot (with the exception of "Lucky"). Pastels just scream Spring to me and these are the perfect colors at the perfect time. Now if only someone would tell the weather that it's Spring...! :)
If you're interested in becoming a Julep Maven, you can find more information here.