It's been a while since I have chosen to receive a Julep Maven box. This month I was kind of on the fence and just let the deadline to change or cancel pass, thus, I received a box and I'm glad I did!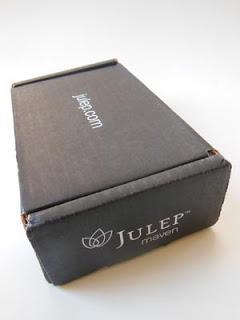 For those that do not know, Julep is a monthly subscription service that sends you at least 3 nail polishes and/or nail care items each month for $19.95. Like most box subscriptions, you fill out a Julep Maven profile that helps determine what polishes you are most likely to enjoy. I really like Julep because you have a chance to see what has been chosen for you before it ships. If you are unhappy with the selections, you can choose a different box, send the box to a friend, or skip it all together and not be charged for the month. It's a really nice way to receive a number of new on-trend polishes each month and I love the ability to change selections or skip it altogether! You can also add additional polishes from that month's selection for a reduced price, so if you really love a polish that's not in your box, you still have a way to purchase it for a reduced price! There is also a Julep store that sells all of their available full-size polishes and, as a Julep Maven, you receive 20% off in the entire store! It's a really great service and the polishes are great quality as well! To join, click here.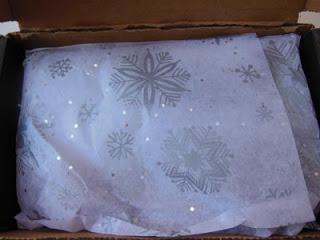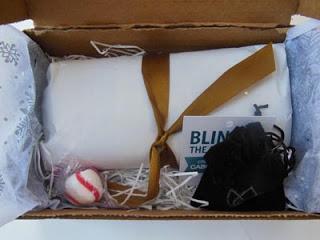 This month appropriately says "Glitter and Glow! Our festive new colors are the perfect accessories for your holiday wardrobe." I have the "It Girl" box and it includes 3 really pretty polishes.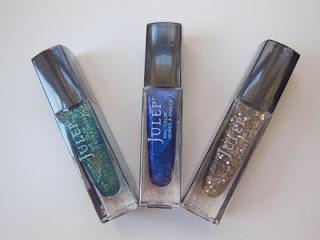 The first polish is a semi-sheer turquoise chocked full of sparkly glitter named "Harper".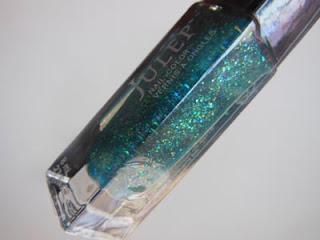 The next polish I unwrapped is a glowing, deep royal blue with a magenta duochrome called "Ivy".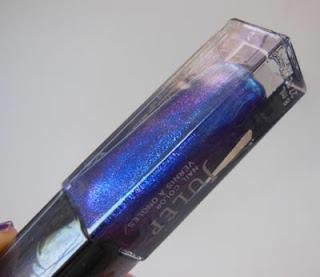 And last, but not least, is "Vivien", a chunky multi-sized champagne-gold glitter.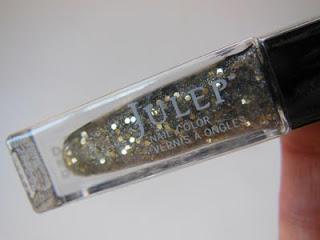 I really like all the colors, though given my advent calender choked full of more nail polishes, I haven't had a chance to really test any of these out yet.
In addition to the polishes, there is a "Create Your Own Cabochon Ring" which is kind of a cool idea. You basically paint the bottom of the clear "stone" with nail polish and then secure it it in the ring's setting. Now you have your own custom-color ring! Julep often includes a little extra like this which is always a fun surprise!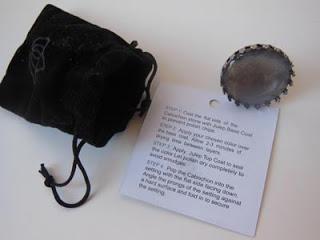 If you are interested in learning more about Julep or becoming a Julep Maven yourself, click here.
Disclaimer: I am not affiliated with Julep in any way, nor have I been compensated for this post. This post does contain a referral link.