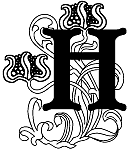 | yo-rd |
old norse for "earth, soil; a rock- or sand-based unconsolidated material in which land plants grow" - WordSense

ei everyone! 
This post is a slight deviation from the usual full-fledged nails and polish content. While the object in the spotlight is out of my familiar territory, it complements nails and vice versa.
When JORD approached me to review one of their watches, I was hesitant. I was even suspicious if it was spam! With my limited knowledge of timepieces and zero experience reviewing or blogging about any, I was certain there was a mistake. I rarely even wear one in my daily life; the nature of my day job puts nice watches at risk of damages. But JORD's social media specialist's openness to unconventional pairing of diverse elements and backgrounds with their wood watches sparked possibilities in my head.
So with my less-than-amateur knowledge, here's my journey with JORD.
The Story
JORD's roots is in Missouri, USA. The brand specialises in hand-crafted watches made from natural wood and sustainable materials, not make-believe kids' watches, but well-crafted timepieces that complement a modern lifetyle. Watches are beyond mere time-telling tools but statement pieces that project personality and story.
Prior to hearing about JORD, watches and wood seem like the unlikeliest of combinations to me for these reasons:
1. It could look artificial/ awkward/ dull/ dated or like a child's pretend one that some European toy companies have (example).
2. Would the material be resistant to daily wear and tear, perspiration and everyday environmental elements?
3. To fulfill the above, it would be exorbitant to produce.
4. And...and, what about trees/ forest preservation? Wouldn't it be eco-unfriendly?
My perceptions gradually changed after further reading, receiving facts and the eventual product.
First Impressions
The model I selected is from the Fieldcrest series in Dark Sandalwood. I was drawn to the dark, minimalist design which would be most versatile with my style. JORD has over 30 designs and shades of watches, and growing.
They ship free internationally, and mine came in a registered package. A cardboard box and bubblewrap snugly protected this engraved solid maplewood box that the watch was nestled in:

It reminds me of a Japanese wooden puzzle box, finding the side it opens. But it's pretty straightforward, putting a finger to the small crater beneath the engraved 'J' monogram and sliding the lid off to reveal the watch inside. It exudes a sense of nature with a touch of luxury.
One might think, gosh, that's a lot of wood (and trees) used for, what most would consider, a non-necessity. However, JORD's products are made from re-purposed wood from all over the world and sustainable materials. 
The watch is snugly wrapped around an embroidered (what seems like) tweed cushion, with a monogram-engraved wooden disc tied around the wristband. A removable clear film protects the glass on the face of the watch.
Underneath the cushion are soft and relatively firm limited warranty and brand deck cards:
JORD watches are warranted for 12 months from the date of delivery from material and workmanship defects. 
At the back of the limited warranty and deck cards are detailed explanation of the warranty with fields to fill the owner's details, and social media marketing shouts respectively:
In the spirit of re-purposing, a nail enthusiast could also use them as a scraper for nail art stamping. *wink*
Also included in the 10x10x8cm keepsake box are a JORD branded cleaning cloth and the extra links (packed in separate resealable plastic bags) that were removed to fit the size of my wrist:
JORD offers the option to resize the watch according to one's wrist before shipping it out for a slight additional fee. They provide a clear guide on every watch listing on how to provide the correct measurement of one's wrist to JORD for resizing. It was very convenient!
The Watch: Fieldcrest in Dark Sandalwood
| săn′dl-wo͝od |
"Sandalwood is the name of a class of woods from trees in the genus Santalum. The woods are heavy, yellow, and fine-grained, and unlike many other aromatic woods, they retain their fragrance for decades." - Wikipedia
The Fieldcrest series feature a clean, no frills design available in 4 shades/ wood types. Dark Sandalwood is the deepest of the 4, and is said to compliment all skin tones. It is listed under
Women's Watches
, but is versatile to be unisex in my opinion.
JORD also provides useful information on the wood the watch is made from on its site to understand and appreciate the timepiece. It also makes for good "Did You Know" conversational opportunities a la Sheldon Cooper.
The face is covered with a clear glass that, together with the dials and hands, gleams at every moment they catch a light. The body, links and face of the watch is made from natural wood and is treated with tung oils.
Here's a close-up of the face:
Love the depth that the black grainy wood face brings to this watch! I secretly wished they had this and more watches in black.
The face is suited for women's wrist, but not in a tiny dainty sense, making it suitable for men too. But on my abnormally small wrist, it felt slightly overwhelming, but still comfortable.
Despite that, it is light, so it doesn't hinder my arm movements or make me conscious about it.
The back casing, also made from wood, is engraved with the watch's information:
The movement used is indicated as "JAPAN MOVT-2035'. Information on this battery-operated movement (listed as CITIZEN MIYOTA 2035) can be found here.
I'd like to highlight the mark indicating the watch is NOT waterproof. As advised on its site, it is "splash-proof". So, bits of perspiration or exposure to light drizzle should be fine.
I live in a hot and humid climate so having something in porous material raises concerns. However, the watch will remain in good condition with periodic care. This information is also provided on JORD's site. To err on the side of caution, I'd store it in an air-tight container with some desiccant/ silica gel.
The bottom of the links is engraved with the JORD brand:
Whichever angle the watch is viewed on my wrist, one is able to tell the brand, but done subtly and with a tasteful touch, which I appreciate.
The fastening is a stainless steel dual-fold clasp:
Pictured above is one side of the clasp unfastened.
The feature I appreciate most is the push-button action to undo the clasp:
This feature is heaven for nail OCDs like me whose peeve is breaking or flaking their nails when undoing watch or jewelry clasps.
JORD's attention to detail is superb. Check out the screw-down crown engraved with the brand's monogram:

The Styles
The watch proved to be a pretty versatile accessory to my wardobe and for various occasions. It naturally looks most charming against a nature backdrop, but it also looks smart in urban settings.
I paired it with some looks below:
♥ For brunch one Sunday morning at a quaint little d'Good Café in Singapore:
(cue ♫"these are a few of my favorite things..."♪ song)
♥ For a Maroon 5 concert at the Formula 1 Singapore Grand Prix:
♥ With fancy manicure, inspired by florals and cogs/ watch gears:
Polishes used (from index finger to pinky):
♥ piCture pOlish Douceur
♥ piCture pOlish Ornate (my collaboration shade with piCture pOlish)
♥ OPI My Private Jet
♥ OPI Black Onyx
The base shades (except My Private Jet) are given the matte effect with Essie Matte About You topcoat.
Douceur-Ornate and Ornate-My Private Jet are sponged in a vertical gradient.
The floral vines and rose are nail stickers from SaSa (gifted by a friend). The cogs are from eBay, and adhered using nail art glue. The 'hands' are hand-drawn using gold acrylic paint.
Final Thoughts
JORD made a positive and lasting impression on me with their concept, design and impeccable service. The wood watch makes a unique yet versatile addition to any watch collection, or a cool staple worth sharing about. It manages to exude a certain sense of refinement, yet possessing an edge.
It also makes a pretty sentimental and intriguing gift to a close one, with the handy box it comes in and all.
The Fieldcrest series retails on JORD's online store for USD120.00 (price correct at time of posting), inclusive of worldwide delivery.
Aside from their website - woodwatches.com, check out their latest updates, and stylish and inspiring posts via their social media:
♥ Facebook
♥ Twitter
♥ Google+
♥ Instagram
♥ Pinterest
♥ Vine
Parting Shot
Now where's that Christmas list...
'Til the next post, love your nails!
♥ ♥ ♥ ♥ ♥
Disclaimer: The product was sent for review. However, all opinions expressed are my own, and will always be.