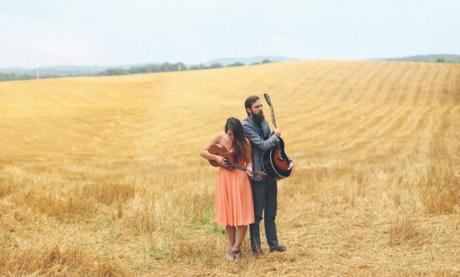 Not sure any of you have heard it – but No Longer Slaves by Jonathan David and Melissa Helser's new album, Beautiful Surrender, is AH-MAZING! We play a version of this song on our Praise Team at church, but the snare drum in the background of this version has me (as one of the drummers on our Praise Team) excited to play this version!
The title song, Beautiful Surrender, is definitely one of those upbeat and catchy tunes you will find yourself singing even after the song has finished. I loved it and couldn't wait to hear the next song but had to turn the music off to start work.
So this is the place in this post where I was going to go song after song and tell you my opinions, but it's kind of hard to do that when I loved each song just a little more than the last one. Song 2, You Came (Lazarus) was so meaningful, then Song 3, FInd Me, was beautiful.  Next came Song 4, Outrageous Love, and I was already so invested in the whole album that I wouldn't be able to tell you which song I loved more!
Worship leaders and songwriters Jonathan David & Melissa Helser internationally release their eighth recording and first new album in four years, Beautiful Surrender, Sept. 30 from Bethel Music and through Provident Distribution. Widely recognized for their 2016 "Song" and "Worship Song of the Year" GMA Dove Award-nominated hit single "No Longer Slaves," which is featured as a bonus song on the new album, the upcoming project marks the duo's first studio release as part of the Bethel Music Artist Collective. The album invites listeners to find true joy in surrender without reservation to God.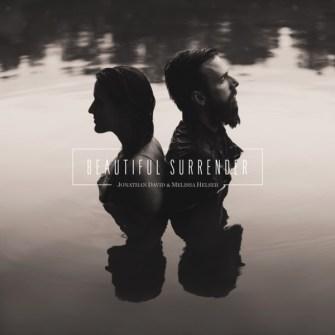 Recording Beautiful Surrender in Nashville, TN with Grammy Award-winning, four-time Gospel Music Association Dove Award-winning "Producer of the Year," Ed Cash, who also co-wrote several songs on the album, the husband and wife duo trade lead vocals across the album's tracks. They also decorate each arrangement with intricate harmonies along with instrumentation from their band, the Cageless Birds.
Writing or co-writing all the songs, the Helser's weave an intentional tapestry of the core message into the new album, redefining surrender for this generation.
"Surrender is to cease resistance, yield control and give oneself up to the power of another. When you find the One your heart loves, surrender is a beautiful, effortless fall – not a duty or a task," the couple shares. "When Jesus said 'follow me,' they saw everything they ever wanted and joyfully surrendered all they had. What would it look like to truly surrender without reservation, without caution, and give in fully not to an idea of God, but to God himself?"
About Jonathan David & Melissa Helser: Jonathan David and Melissa Helser have been part of the Bethel Music Collective since 2014, bringing with them a rich history of passionate worship. Beautiful Surrender follows the couple's acclaimed 2012 album, On the Shores. The Helser's are also featured on Bethel Music's latest albums, Have It All ("Thank You") and We Will Not Be Shaken ("No Longer Slaves"). They have further authored such well-known songs as "Abba," "Endless Ocean," "On the Shores" and "Explode My Soul."
In addition to worship leading and songwriting, the Helser's have devoted their lives to discipleship for the last 16 years. They facilitate the multi-generational ministry, A Place for the Heart, where they lead a school known as the 18 Inch Journey. They also lead the Cageless Birds, an artist collective whose mission is to craft songs, art, and goods that encourage others into wholeness and freedom as children of God. When they are not traveling, The Helser's reside with their two children in Sophia, NC.
For all the latest Jonathan David and Melissa Helser news, tour dates and more, go to https://bethelmusic.com, www.jonathanhelser.com, Facebook, Twitter, Instagram (Jonathan) and Instagram (Melissa).
~ ~ ~ ~ ~ ~ ~ ~ ~ ~ ~ ~ ~ ~ ~ ~ ~ ~

It would be great if you would stay connected with me!! You can follow me on Twitter @DebiL1611, like me on Facebook at 2014 and Beyond, circle me on Google+, follow me on Tumblr, Instagram and Bloglovin', subscribe on YouTube, or connect with me on LinkedIn and Pinterest.

Please make sure to visit my homepage and subscribe to my blog for more great posts on running, fitness and lifestyle topics as well as food, product, music and book reviews, and more!