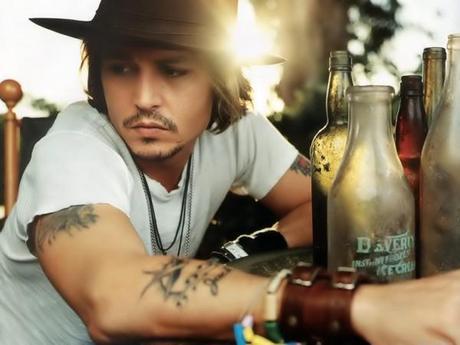 Wes Anderson is no stranger to having a large collaborative of brilliant talent surrounding him. His most recent picture, Moonrise Kingdom, featured Bruce Willis, Bill Murray, Edward Norton, and Tilda Swinton among others. Here's already starting to pull in the heavy hitters for his next film.
There's been a lot of big names thrown around for Wes Anderson's film, The Grand Budapest Hotel. The names included on the short list were Johnny Depp, Bill Murray, Edward Norton, Jude Law, Jeff Goldblum, Adrien Brody, Willem Dafoe and Angela Lansbury. While most of those names are just a wish list at this point, Johnny Depp has officially signed on. [Deadline]
It will be interesting to see how Wes Anderson follows up the success of Moonrise Kingdom. It is certainly my favorite film of his that I've seen and while I was that fond of The Royal Tenenbaums, his latest was something I greatly enjoyed.
Look for more updates on The Grand Budapest Hotel in the coming months.
Did you enjoy this article? If so, we'd love to hear your thoughts in the comments below. It would be great if you subscribed to our RSS feed or signed up for email updates to get more goodness. There's lots more where this came from!