BEAUTY
❤ ❤ ❤ ❤ ❤ ❤ ❤ ❤ ❤ ❤ ❤ ❤ ❤ ❤ ❤ ❤ ❤ ❤ ❤ ❤ ❤ ❤ ❤ ❤ ❤ ❤ ❤ ❤ ❤ ❤ ❤ ❤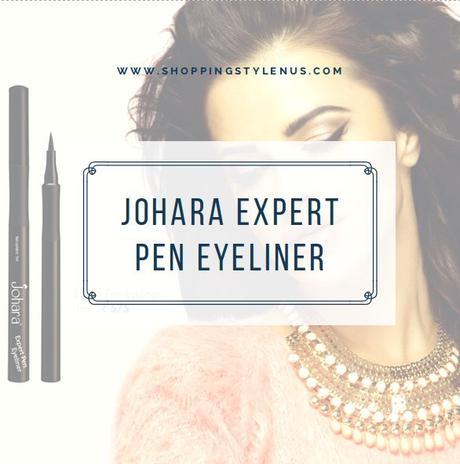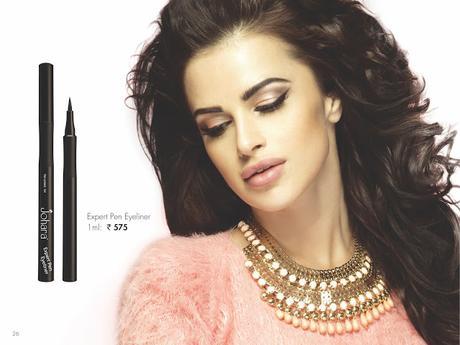 Let your eyes do the talking with Johara's new Expert Eyeliner perfect for all daywear. Johara, a revolutionary cosmetic brand launches new Expert Eyeliner for mesmerizingly beautiful eyes. The new range is bold yet tender, made with a unique smudge and fade proof formula that's likely to break all codes of traditional eye makeup.
The collection features Johara's Expert Eyeliner which is free of volatiles, parabens and preservatives. The new superlatively black Eyeliner is easy to apply and require zero maintenance.
It has a unique pen formula that gives you smooth and precise application, creating a highly pigmented, intense black line that is quick-drying, non-feathering and lasts up to 12 hours.
With a soft felt tip which delivers a smooth, precise line without dragging or stopping, the eyeliner perfectly suits the contact lens wearers. It comes with a waterproof formulation that allows one to be carefree while washing face or even traveling.
Whether your look is neatly blended and sophisticated for day or totally smudged and sexy for night, the unique collection will transfer your look from drab to fab with just one easy stroke. Being dermatologically and Ophthalmologically tested, Johara's Expert Eyeliner is completely safe to use. It forms the perfect combination in creating a look that is sure to get you noticed.
Price:
Johara® Expert Pen Eyeliner is priced at Rs. 575 (1 ml)
Availability: Across India through the distributors.
Website:
www.joharacosmetics.com
About Sami Direct
Established in 2010, Sami Direct, a subsidiary of Indian Multinational Health Science Company Sami Labs Ltd, is one of the fastest growing direct selling companies and is the first to introduce various nutraceutical and cosmeceutical products with patented formulations.
Sami Direct is the culmination of relentless Research and Development for more than two and half decades. It is supported by its very own R&D facility based in Bangalore, Sami Labs Ltd., where rigorous research is carried to create safe and effective products. This state-of-the-art, multi-disciplinary division pursues diverse fields of research with over 120 scientists focusing all efforts towards creating innovative products derived from traditional herbal medicine backed by the most modern science. With 96 patents awarded and several more in process, all products of Sami Direct are formulated in accordance with the global standards.
Sami Direct offers exceptional and life changing products, in the categories of nutraceutical product range such as Bioprotectant™, Calci D Max™, Cran DM Plus™, CoQ Energizer™, Curcumin C3 Power™, GlycaCare®, IgG Plus, Leangard®, Leangard® Protein Drink Mix, Livstrong®, Lycopene β™, MACUMAX, Moisturising Cream, Omega Bioplus, Organic Spirulina, Osteostrong®, R3 Power™, ToxiFlush™, Vita Essentials and cosmeceutical products range under brand name Johara®. 
*This post may contain affiliate links, products sent by brand/PR for consideration, paid contents.
Never miss A Post

  :
NEWSLETTER | FACEBOOK | TWITTER |  GOOGLE+ 
Disclosure Policy.