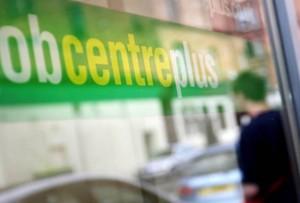 Jobseekers in the UK will have to wait seven days before first claiming Jobseeker's Allowance and may have to sign on every week, under new government plans.
Chancellor George Osborne also said those claiming unemployment benefits who did not speak English would have to attend English classes.
Jobseekers will also be required to have a CV before claiming benefits.
Mr Osborne made the announcements as he outlined the government's latest round of spending plans.
He said weekly meetings with Job Centre staff would become mandatory for about half of jobseekers.
A Department for Work and Pensions spokesman said these were likely to be jobseekers who were deemed not to be doing enough to find a job themselves.
Other claimants working hard to find a job will be able to continue attending fortnightly meetings, as is currently required.
'Unnecessary cruelty'
Currently claimants can begin receiving Jobseeker's Allowance three days after they become unemployed, but this is to be extended to a week for all claimants.
Treasury Secretary Danny Alexander told the BBC that extending the waiting period would bring the UK more in line with other countries, and help make job centre services more intensive and efficient.
Mr Osborne said: "Those first seven days should be spent looking for work and not looking to sign on." The Treasury says the reforms, being brought in from next April, will deliver £350m in annual savings.
But critics said the delay could increase the troubles for families already suffering economic hardship, and may discourage claimants from looking for short-term contracts.
Duncan Weldon, senior policy adviser at the TUC, described the measure as "unnecessary cruelty". The requirement to learn English is being introduced for those whose inability to speak English is a barrier to finding work.
Mr Osborne said insisting that jobseekers speak English was "a reasonable requirement in this country".
"From now on, if claimants don't speak English, they will have to attend language courses until they do," he told the House of Commons.