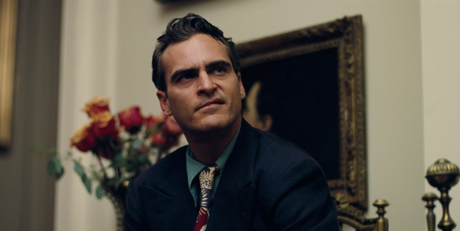 Joaquin Phoenix has always been a bit of a loner. He defies convention at every turn even so much as announcing that the Oscars aren't for him. Part of his demeanor also made him perfect for the role of Freddie Quell; the lead in P.T. Anderson's The Master. It seems as though that collaboration was successful for both actor and director since Joaquin Phoenix is joining P.T. Anderson for his newest film Inherent Vice.
Inherent Vice will be the adaptation of Thomas Pynchon's psychedelic detective novel. Joaquin Phoenix will be stepping in the role vacated by Robert Downey Jr. who was attached to the project for quite some time. There's no mention about the contact for rumored star Charlize Theron, but there's still time to hammer out the finer details.
Here is a synopsis for the Inherent Vice novel:
Our burnout hero, private dick Doc Sportello, agrees to find the new lover of his ex-girlfriend Shasta and soon gets mixed up in a case more convoluted than he could've imagined, including Thai hookers, a motorcycle gang, a surf-rock saxophonist, and a narcotics dealer named El Drano.
What do you think of Joaquin Phoenix reuniting with P.T. Anderson?
Source: THR