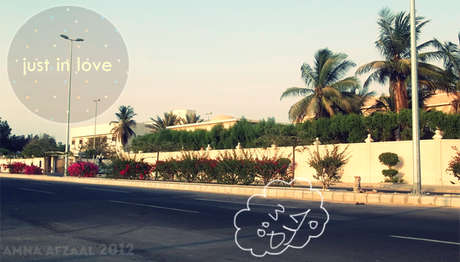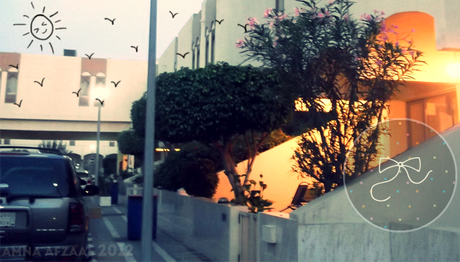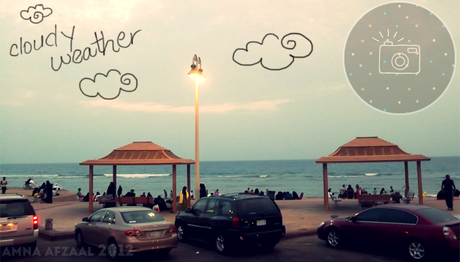 Jeddah city is very close to my heart. I was born here and I really like its beauty. Big malls, neat roads, utility stores, zoos, parks and so much more you can love here. Sometimes the overwhelming traffic and road accidents scare us a lot. New bridges and flyovers are being constructed but the traffic seems to be growing in thousands everyday. I just don't like the millions of cars parked in the street and they make it so congested. Mostly there are a lot of happenings, cleanliness and greenery (artificial of course in a desert country), but you will find some areas deserted, some are unclean and they are too old and are not being renovated from a long time.
There are so many pros and cons of the city and the biggest of the cons is the poor drainage system. Baby-rain drops have started dripping and the weather these days is more cloudy and there are chances of rain. No one at this stage can claim that he can predict what will happen if rain start falling tomorrow. The poor drainage always leads to a massive flood.
Jeddah is now like a patient where many doctors are operating on the same time. Several and different projects are taking place at once. There is not a major road in the city where there is no project of some sort is taking place. It feels that what we forgot to do in the last 30 years, we are aspiring to accomplish here and now! In these cases, Jeddians will definitely develop some kind of OCD.
Shopping in Jeddah is a great thing to do. Tahaliyah Street is an important fashion and shopping street in the mid-town of Jeddah. It contains many upscale department shops and boutiques. It has been renamed to "Prince Mohammad bin Abdul Aziz Road". The street mostly has famous brands stores.
Jeddah city area has a distinctive regional speech pattern called the Hejazi dialect, alternatively known as Meccan or Makkawi. It is often considered to be one of the most recognizable accents within the Arabic language.
You will love to see the great landmarks in Jeddah, National Commercial Bank, KAU Football Stadium, Skyline, Kingdom Tower and the magnificent King Fahad's Fountain! You would surely love to be in Jeddah, just like me!