*This post is for a school assignment*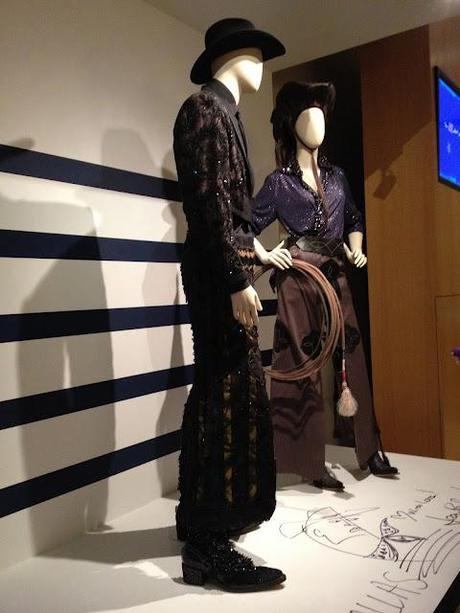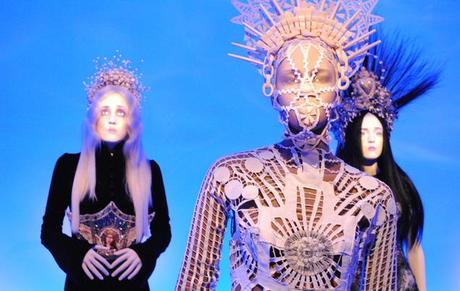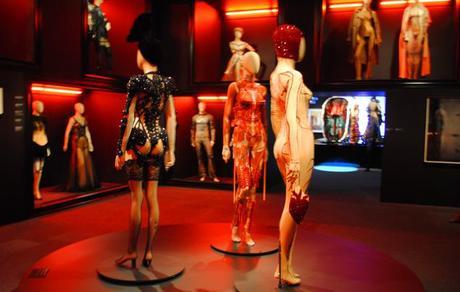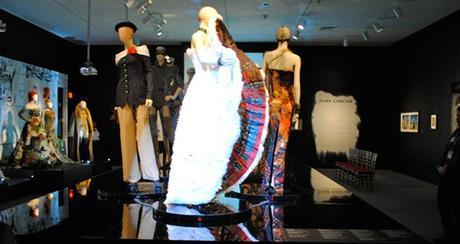 Bottom 4 images via D Magazine
If you didn't go to the Jean Paul Gaultier exhibit in Dallas last month, then you missed out! Fortunately for you though, I have a recap. First off, it was amazing. Second, it was amazing. Third, yep you guessed it, it was amazing! To be in the presence of such incredible designs was so humbling. The detail that goes into each and every piece is astounding- I literally was at a loss for words. The way everything was displayed was perfect- the mannequins practically came to life! Instead of using just regular mannequins, Gaultier projected faces onto his. They spoke about their outfits instead of making you just read a bunch of information- a fun alternative to the standard placard. One of my favorite parts was the makeshift runway in the middle of the exhibit- it made me feel like I was at New York Fashion Week! Something that I learned from going to this exhibit was how intricate couture pieces truly are. Everyone loves a beautiful dress from afar, but to see it up close is truly incredible. The lace, the leather, the jewels and trinkets- every single piece had it's place. The amount of work that goes into a single design by Gaultier is astounding and really made me respect the man even more (as if that is even possible!). It was such an honor and treat for me to be able to attend an exhibit of such caliber, and I highly suggest all of you go! It was a beautifully twisted and wonderful experience- just how Gaultier would've wanted it to be.