January Glossy Box
Limited addition Valentines Glossy Box, absolutely
love the color. This months box has been designed around making you feel your best for Valentines day.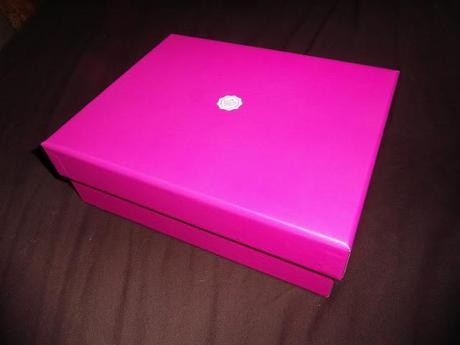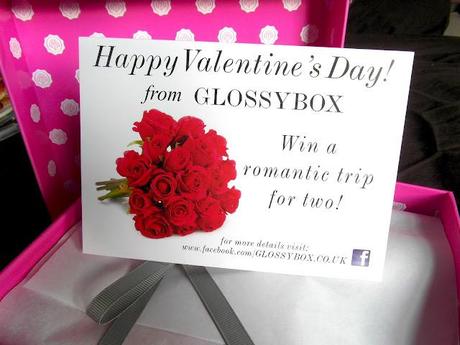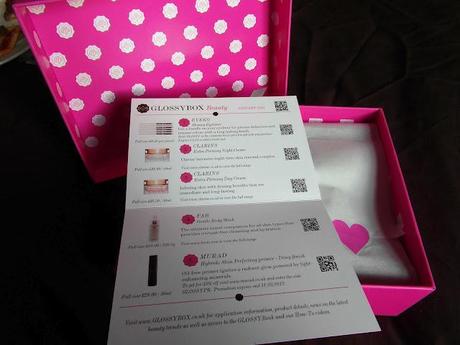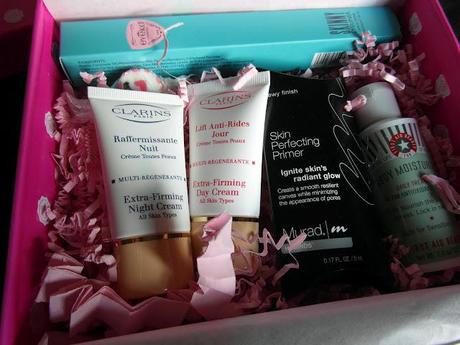 1) Eyeko Skinny Eyeliner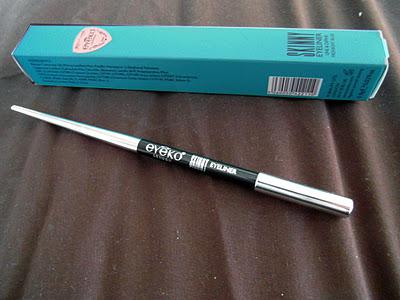 I am really happy that this is in this months box as i was disappointed that Eyeko decided to be more of a higher end brand and their prices rocketed. This eyeliner is in midnight blue, which i am also happy about because i normally buy black, this color is perfect for a night out when you just want that tint of color.
2) Clarins Extra Firming Day & Night Cream.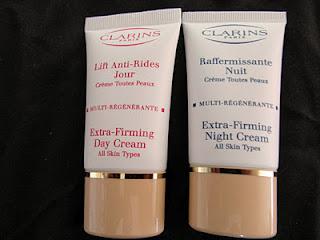 With so many age groups now receiving Glossy Box have started to cater for all the target markets and here we have it Clarins. My grandmother always jokes and says 'The trick to younger skin is to start using aging creams when your 21' This is already of my wishlist for my 21st!!
3) FAB Moisturizer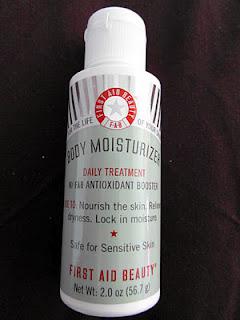 They have put in the FAB moisturizer and on the card it says the body wash?. I think they made a cock up!! Nevertheless I am always looking for new moisturizers, just because i have really sensitive skin. This product says its irritant free for all skin types. Hopefully it suits my skin. 
4) Murad Hybrids Skin Perfecting Primer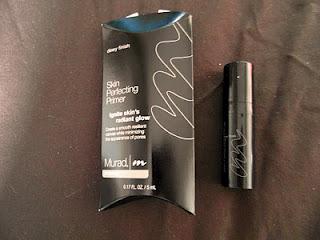 I am a big fan of no.7 color calming primer at the moment. I haven't heard of Murad until today so i am excited to try this primer out.

All in all i am actually really happy with my glossy box, apart from the hiccup, there are some great deals and offers in it as well. if you haven't already subscribed to glossy box do it now, that also goes for you men out there as they have just released their first box catered to men .
Leigh xx