I have a soft spot for Jamie Oliver.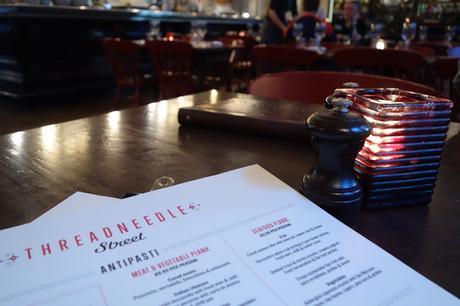 Maybe it's that cheeky smile of his. Or maybe it's because we're both from Essex so I feel like he's my home-boy/homeslice/homie.... you get me? :P
Anyway, he's come a long way since he first appeared cooking on our screens rollin' up in his Vespa. 
Now he's set up several restaurants including Fifteen, Recipease, Union Jacks, Barbeco, & Jamie's Italian; as well as appearing on numerous TV shows in the UK and internationally.
So, when I was invited to dine at Jamie's Italian; it definitely wasn't a hard decision to make.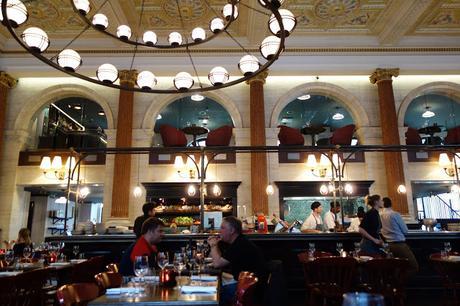 Ambiance?
The first thing you notice stepping into Jamie's Italian in Threadneedle Street, Bank - London; is that it's pretty damn prestige.
Set in the former Bank of Scotland, the ceilings are high & lofty, adorned with those magnificent chandeliers. The grand interiors were designed to match the grand architecture of the building, from the custom-made chairs to the solid oak tables.
This place definitely has character to it.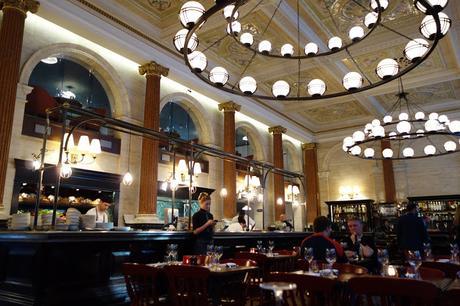 Meat & Vegetable Plank + Seafood Plank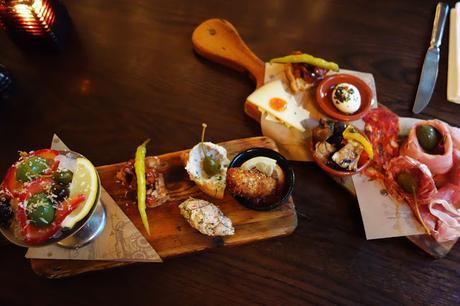 Seafood Plank: Cured salmon fillet with beetroot, lemon zest and thyme,
Devonshire white crab Kings Lynn brown shrimp, fresh mint, chilli & rocket cress
Smoked trout ricotta crostini, creamy yoghurt, fresh horse radish & flat-leaf parsleyAubergine caponata crostini with San Marzano tomatoes, bay leaves, capers, pine nuts & pickles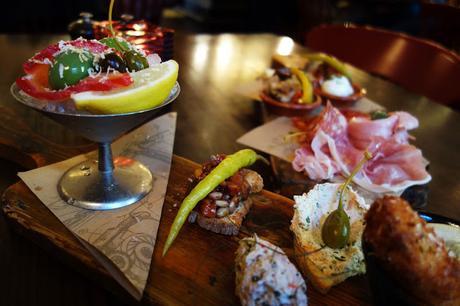 Sex Appeal?

We started off with the Seafood [[£9.95]& Meat [£8.95] Planks.
The seafood was fresh & crisp. You can tell it was fresh as it wasn't masked with a tonne of zest and lemon. Everything complimented each other, and left you wanting more. 
One thing worth mentioning is those huge green olives, they were just so refreshing. If I could have a whole bowl filled with those... mmm they were the best olives I've ever had. Seriously.
Closer inspection...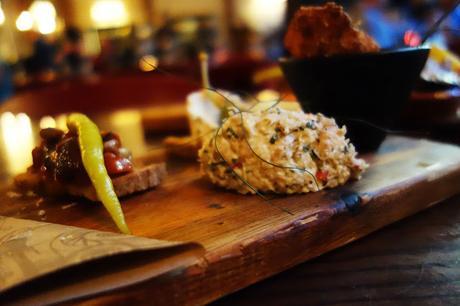 Meat & Vegetable Plank:Prociutto, Mortadella, Finocchiona & Schiaciatta,Bocconcini mozzarella with fresh mint & chilli, Aged Tuscan pecorino with carta de musica & chilli jamChargrilled & marinated seasonal vegetables & smashed minty pea crostiniPickles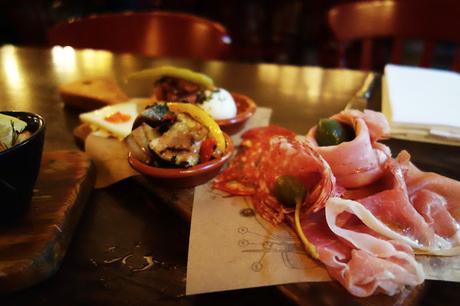 The Meat Plank was great for just picking at, though I could have done with more cheese on the board. 
The real winner was the 

smashed pea crostini, that - piled high with some prociutto. Yes.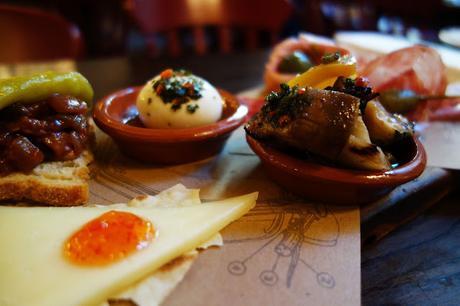 Salt Marsh Lamb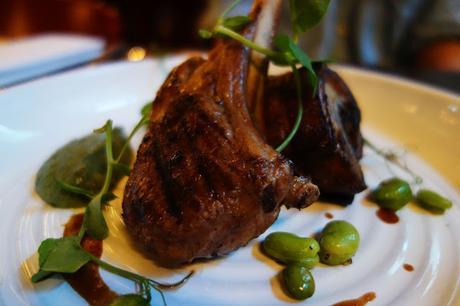 Salt Marsh Lamb - £25.95
Lamb breast stuffed with herb, vin santo grilled cutlet with mint jelly
Yes you read that correctly.
Not one, but TWO different pieces of lamp on ONE plate, with a side of garlic potato chips.
Lamb breast stuffed with herbs was moist, full of flavor and was accentuated with the mint jelly.
The cutlet,  I wish had alittle more char and crisp to it, just for that satisfying bite a crust would have given it. Having said that, it was well seasoned and demolished within seconds.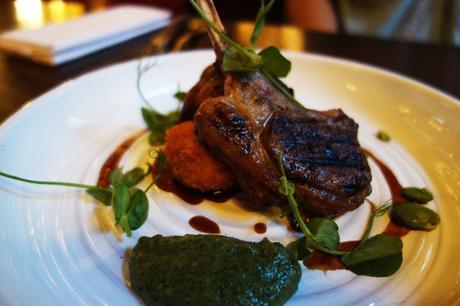 It was good.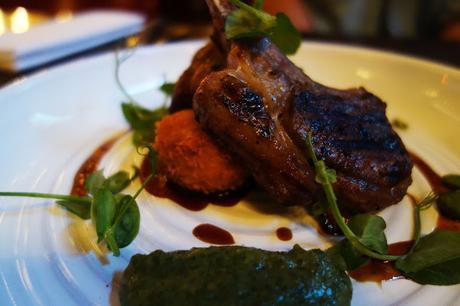 But mine was better.
Prawn Risotto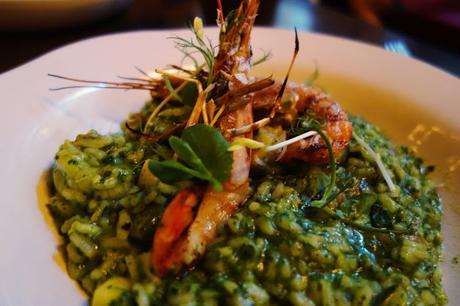 Just look at it.
It was so impressively green that people turned their heads just to have another perve, as the waiter gracefully placed the prawn risotto before me.
The green of the parsley & courgettes was so vibrant, that the 2 large Argentinean prawns looked as if they were jumping out of the plate.
Jamie's Italian is most known for this dish, and I can completely see why.
The risotto was perfection, there were also a generous helping of prawns in the risotto and the courgette flowers added a freshness to every bite.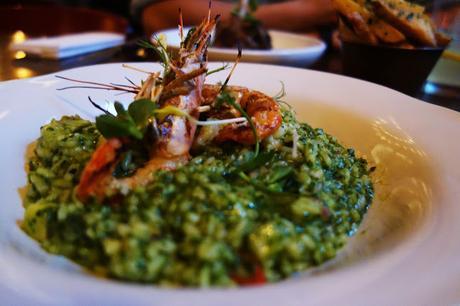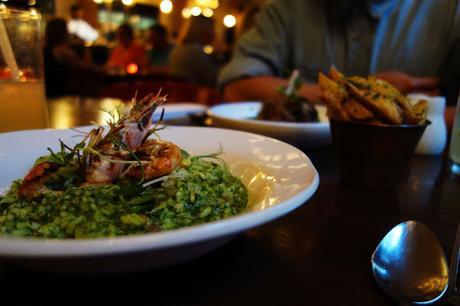 YEAH-O-METER?
The service was attentive, and the staff were all very accommodating and friendly. Don't think I ever saw our waiter without a huge grin on his face.
I'll definitely be back for that risotto.
Yummeis? 8/10
Where?


Jamie's Italian - Bank




38 Threadneedle Street, London 




EC2R 8AY