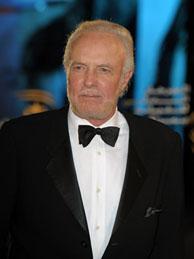 According to the "Hollywood Reporter" on Friday, Scott Caan's famous father, James Caan has just signed up to be represented by the Paradigm agency after having been previously  with ICM.
        Scott is also represented by the same agency. His father, James is best known for his Academy Award nominated role in The Godfather, and has had a 50 year career which has included films such as Funny Lady (1975), Misery (1990) and Elf (2003).
Caan is set to begin shooting a comedy, Columbia's  'I Hate You, Dad'later this month with Adam Sandler and SNL's Andy Samberg.
 We wish him luck!!!
 *For more  details see the full story  here: James Caan Signs with Paradigm (Exclusive) – Hollywood Reporter