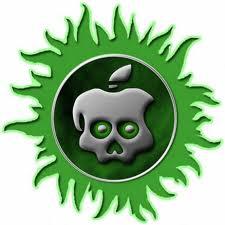 Absinthe 2.0 has been released and it's one of the most easiest jailbreaking programs to use.Using Abisinthe 2.0, you can perform an untethered jailbreak the following devices on iOS 5.1.1 Note that this programs jailbreaks only iOS 5.1.1 and not any other firmwares. If your device is not on 5.1.1, just update it.
- iPad, iPad 2, iPad 3 (the new iPad)
- iPhone 3GS, 4, 4S
- iPod touch 3G and 4G
Here are the steps to jailbreak your device.
1. Go to your Settings app and go to General-Reset-Erase all content and settings. Remember to make a back up of your device before doing this. By doing this, it will make the jailbreak process much faster because you don't have any content.
2. Download Absinthe here for Windows and here for Mac
3. Open Absinthe and connect your device to your computer. Make sure it's turned off.
4. Click "Jailbreak"
5. After your device is done jailbreaking, connect your device to iTunes. In iTunes, on the Devices section, right click the device you have just jailbreaked and click Restore from back up. This way you can get all your stuff back on your device. Congratulations, you have now jailbroken your device on iOS 5.1.1
If you have already jailbroken iOS 5.1.1 tethered before, go to Cydia and install "

Rocky Racoon 5.1.1 Untether"