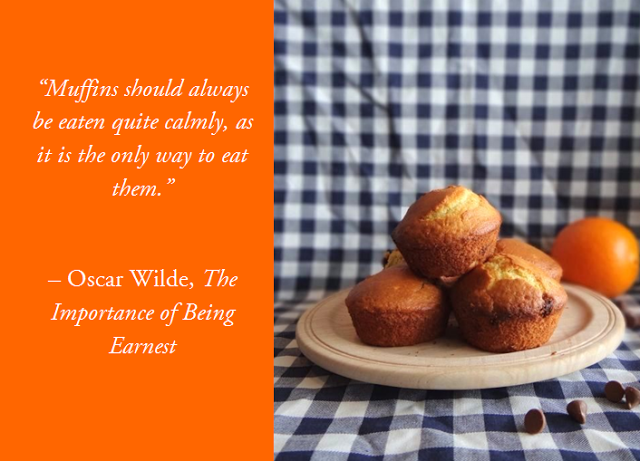 I don't know about you, but I love discovering new kinds of food through books. Literature has a way of making you look at food differently. In the particular case of jaffa cakes, I discovered their existence when I was about eleven through a book I was reading at the time which unfortunately I can't remember the name of - the protagonist was a young girl who got a role in a theatre and goes through a series of dramas with her friends (as pre-teen books tend to go), but the part that stuck out for me was that her favorite snack was jaffa cakes. 

A few weeks after reading that I went into my local supermarket and lo and behold, there were jaffa cakes awaiting me on the shelf. It was like magic. It was also imported, so it was insanely pricey for what's essentially a tube of orange and chocolate cookie-like cakes. But never mind about that.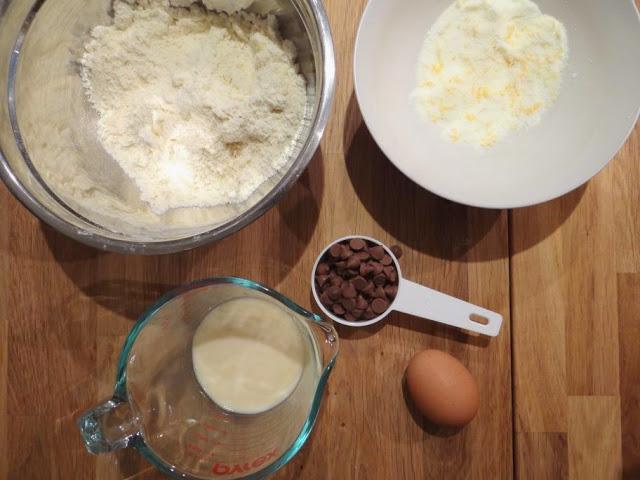 They were honestly a little underwhelming - I think their name is better than the actual food product (it was only after I came to Sydney that I realized 'jaffas' are actually a candy). But for some reason, I couldn't stop eating them. So when I came across a recipe for something called 'jaffa muffins', obviously, I had to try them.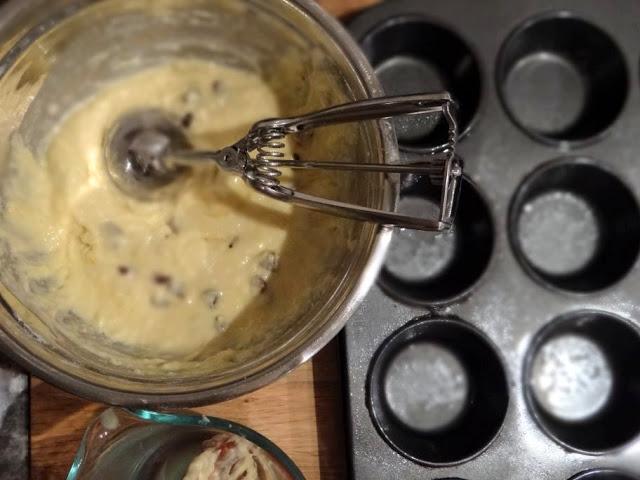 I first made these muffins about six years ago, and they were amazing - soft, incredibly fluffy, heavily scented with orange with dabbles of dark chocolate within. My cousin was visiting at the time and she loved them to the extent that she would then proceed to ask me every time we met to make jaffa muffins. Unfortunately when I did agree to one of those times, the muffins didn't turn out well at all. Thinking the first time might have been a fluke, I forgot about the recipe for a while. I came back to it a few months ago and again the muffins didn't turn out like the first time. It wasn't until I managed to find the original recipe off the internet and try them again some weeks ago that I realized I had copied down the recipe wrong, and this time they worked like a charm.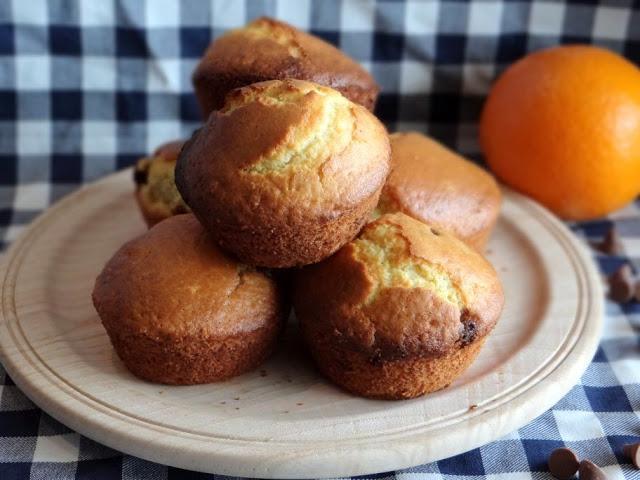 I think it's a particular feature about these muffins that they rise up more peaked instead of domed, which I prefer for these muffins. This is achieved (I did actual research on this!) through baking the muffins at a higher temperature so that the batter sets around the edges first, leaving the rest of the batter to peak at the center. Writing down the wrong oven temperature was one of the mistakes I'd made. The other thing that makes these muffins special is their texture, which is fluffy to the extent that it reminds me of a scone or a biscuit. This is because these muffins use the 'rubbing in' technique of butter and flour, which is a little more effort than usual for a muffin, but I think well worth it.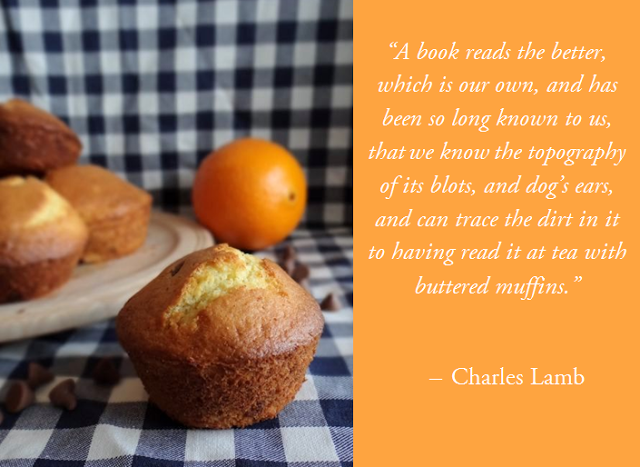 Can I just take a moment to pause and say how much I love the the quote above? I completely agree with it.    Reading and holding a physical book and turning its pages is so much different better than flicking a finger across an electronic screen. But that might be just me. Either way, whatever vehicle you so choose to read with, these muffins are excellent with a good story.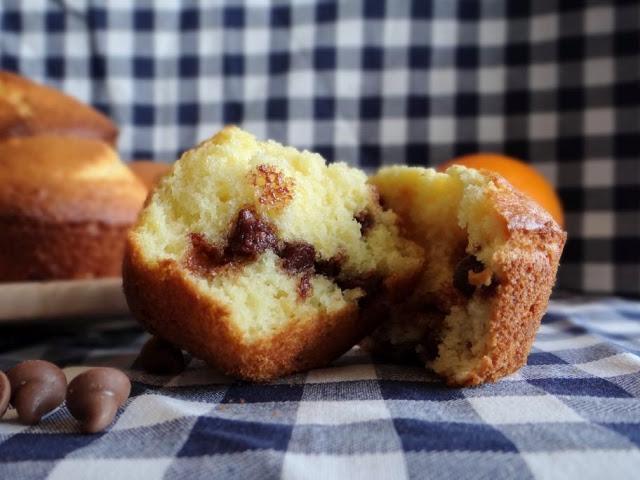 Jaffa Muffins Adapted from food.com Makes 1 dozen muffins
Note: Having said all that about writing down the wrong details of a recipe so that it didn't work out as well, I have made some further (minor!) changes to the original mainly to bring out the orange flavor a little more. Be sure you don't over bake these, because then they'll become dry and crumbly. Mine was done before 15 minutes was up.
2 cups self raising flour 1/4 cup (60g) unsalted butter, cold and cubed 1/3 cup caster sugar 1 tbsp orange zest 1 cup chocolate chips 2 eggs 1/2 cup milk 1/2 cup freshly squeezed orange juice (about 2 oranges)
Preheat your oven to 220C/428F.
Place flour in a bowl and add the cubes of butter. Rub the butter into the flour with your finger tips until the mixture is crumbly. Set aside.
In a small bowl, rub together the caster sugar and the orange zest until fragrant. Add this to the flour mixture along with the chocolate chips.
In a measuring cup briefly whisk together eggs, milk and orange juice. Combine the flour mixture with liquid ingredients and mix to combine. Be careful not to over-mix.
Divide the batter among 12 muffin liners (ice cream scoop works great for this). Bake for 12-15 minutes or until a toothpick comes out clean.