After being away, there is nothing I seem to want more than food that is just a little bit on the dirtier side.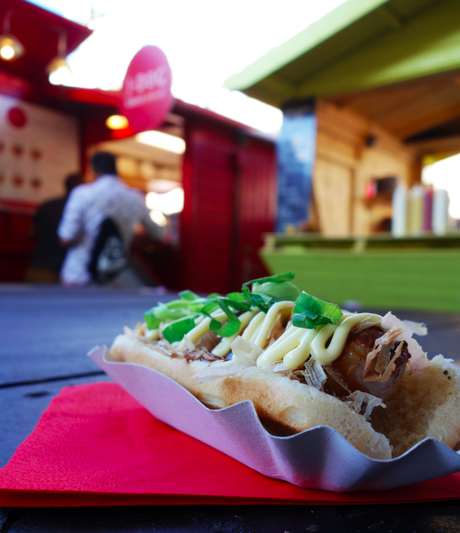 As if indulging on 2 lunches and 2 dinners whilst being away on my work trip wasn't enough, the moment I touched back down in the UK, I strolled over to J Dog, located in Pump Shoreditch.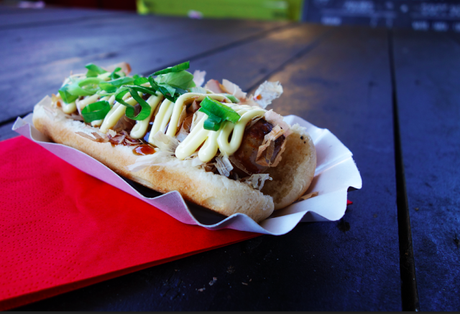 This Asian-inspired hot dog joint offers a range of Japanese-fusion hot dogs, with the choice of 3 types of pork sausages, glazed with bombtastic secret sauces and a selection of different toppings.
I made a beeline for the Okonomi JDog, with Kurobuta sausage topped with bonito flakes, okonomi sauce and Japanese mayonnaise. It was a thing of beauty.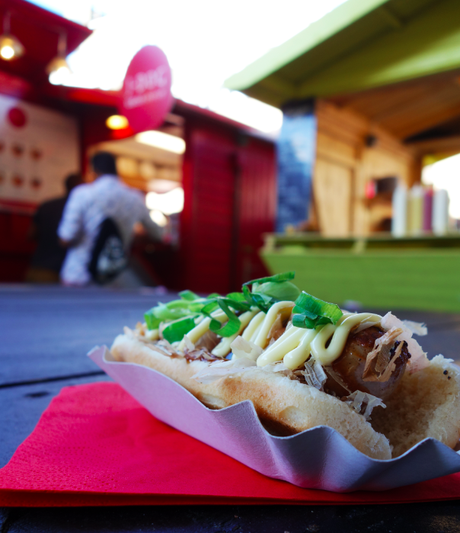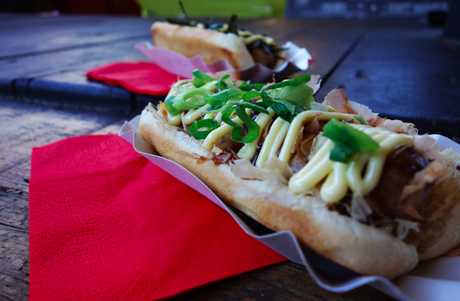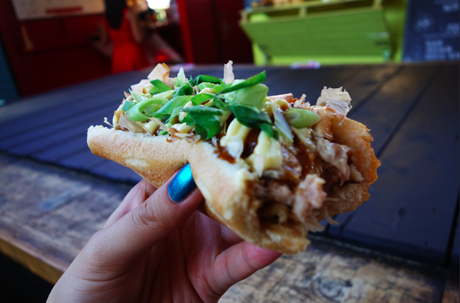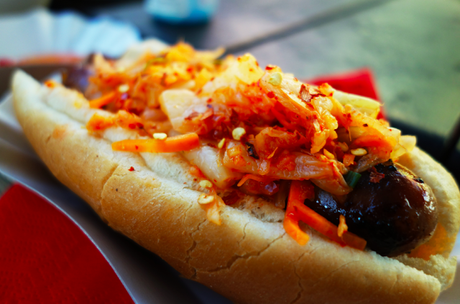 Followed suit by the Negimiso, a tender beef sausage JDog with miso sauce and spicy kimchee.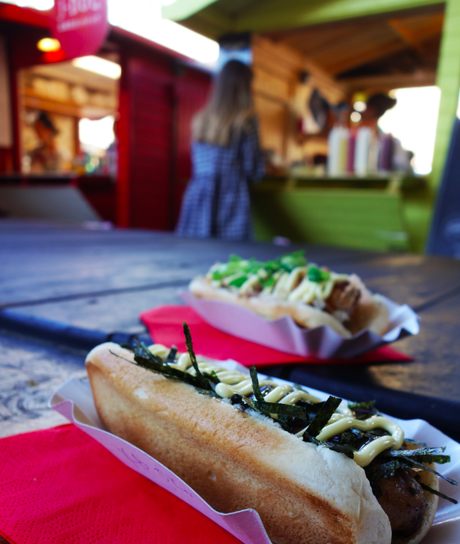 Washed down with the Terimayo, a pork sausage JDog with teriyaki sauce, Japanese mayonnaise and seaweed strips.
YEAH-O-METER
The Okonomi JDog is worth dragging your aching bones down to Pump Shoreditch for, inspired by one of my most favorite Japanese indulgences the okonomiyaki; and the Kurabuta pork sausage is something you all must sink your tastebuds into.
Why? 'cause Kurobuta pork is the MOST highly prized pork in Japan, coming from the ancient breed of pig known as the Black Berkshire. The sausage was intensely flavoured and juicy. Nothing is sexier than that highly prized meat juice, dripping down your hands after the first bite.
Though I would have really loved to have had the bread toasted. There's something about toasted hot bread encasing a hunk of meat that is just oh-the-more delightful.


YUMMEIS 7/10


J Dog
168 - 175 Shoreditch High Street,
London.
E1 6HU