Hello Lovelies,
Today's review will be on iYurveda Herbal Care Face Scrub.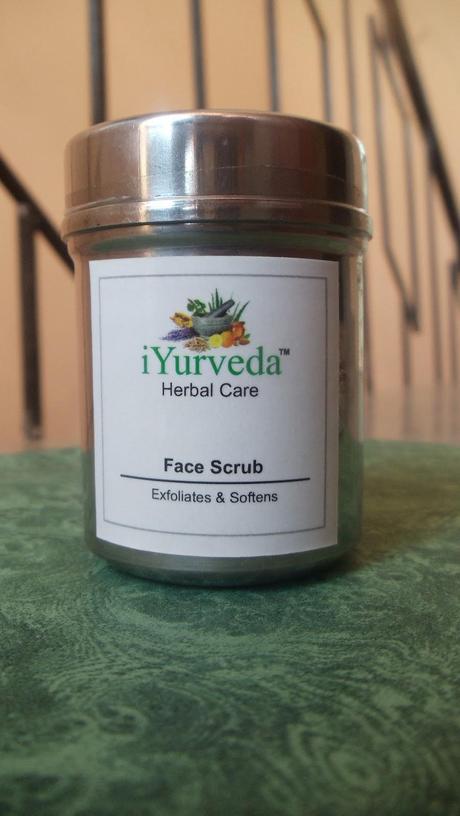 Product Description:A light weight , lil creamy face scrub with awesome scent ♥ . Claims to exfoliate the skin and soften it . It is very gentle in use with lovely scent. Packaging:Comes in a little steel jar very similar to Jars i have in my kitchen :)
Price:
189/- for 50gm.
Ingredients: 
Akhrot ( walnut) , Rose Water, Sandal wood oil, Papaya Juice.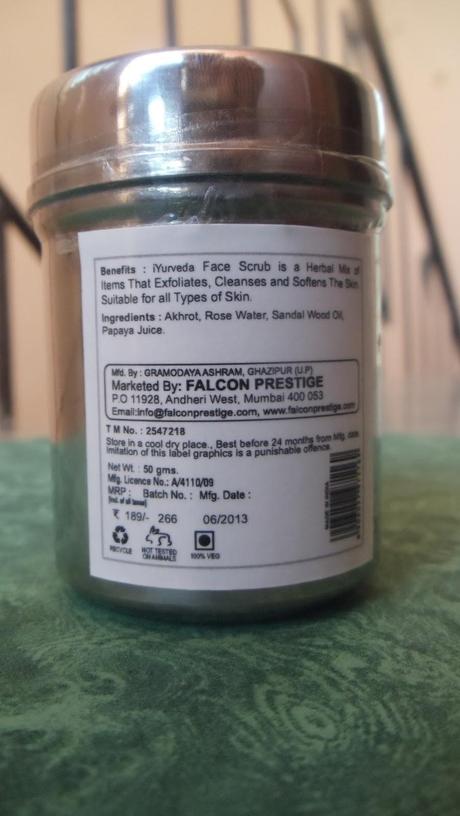 My Experience :
I am in Love with this Scrub. It gentely exfoliates the skin and don't leave it dry. leaves a smooth, silky , shinny skin :) and the scent ♥ it's truely adorable . i have Dry-Combination skin so it works for me really well. It leaves the skin smooth with lil bit of moisture it may not suit oily skin . i am not sure about it as i haven't try it on oily skin.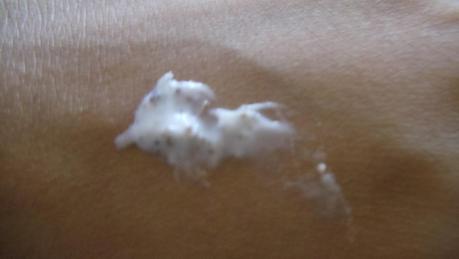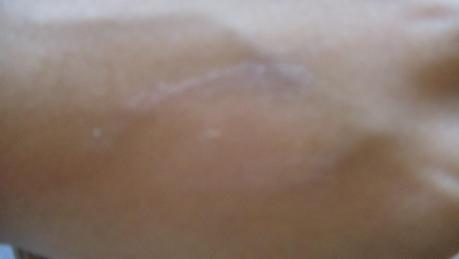 Pros:
Great Scent
Exfoliate skin
Easy to use
No Chemicals
Cons:
May not suit Only Skin
Lil Expensive 

Will i Recommend ?
    Yes, Definietly
BWG Rating