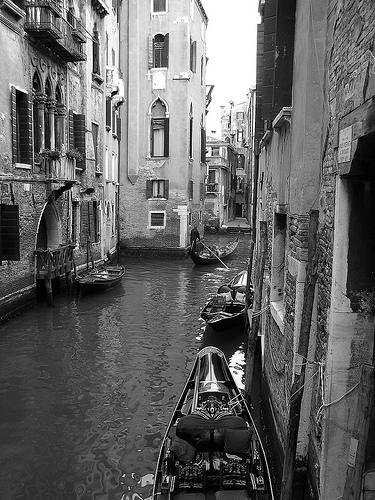 Venice
Photo by Erick Gonzalez
Italy introduced their version of the European Blue Card on August 8th. According to the Italian government's press release on this topic, applicants for the Blue Card must register and sign in at 
https://nullaostalavoro.interno.it/
 and this will give the applicants access to
Richiesta moduli
 (application forms) and the applicant will need to fill out form BC.
In order to get a Blue Card, the applicant must:
Have a job offer or work contract
Have at least a 3 year university degree or relevant work experience in their field
Blue Card holders from other countries who have held their Blue Card for at least 18 months automatically qualify and all Blue Card applicants are exempt from
Italy
's work permit quota system. Other than this, the requirements seem ridiculously low, but there's a good chance you'll need to speak Italian to get an offer.
Full Italian text of the legislation is on the government's Web site. Interestingly, it doesn't appear to say anything about minimum salary, a departure for most country's Blue Card laws. As this minimum salary is often based on the average salary of the country, I wonder if the famous
Italian North/South Divide
 may be the cause of a lack of minimum salary. The south's GDP is roughly half that of the north and listing an "average salary" for Blue Card workers could be a very delicate matter.
Read
the complete list of Overseas Exile European Blue Card summaries here
.