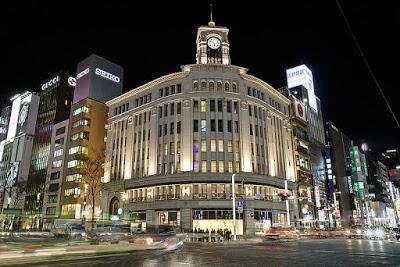 The Ginza Wako Clock, Tokyo, Japan, Jordy Meow
There's a strong competition amongst countries to attract highly skilled labor, particularly those in STEM (science, technology, engineering, medicine) fields. Japan has made an interesting move in this game: highly skilled workers may be eligible for permanent residency in Japan after only one year.
The new rules should be in effect by March of 2017. Previously you needed to stay in Japan for five years to qualify for this residency. Now, all foreign workers will be eligible for permanent residency after only three years, but for the exceptionally talented (guidelines to be determined later) immigrants will only have to wait one year.
Permanent residency opens up chances of home loans and should improve your status with the Japanese. However, be forewarned: Japan is not an easy country to survive in if you do not speak the language. Further, Japan is rather famous for not being accommodating for foreigners:
Japan's Ministry of Internal Affairs says over 70 percent of Japanese inns and hotels that didn't have foreign guests last year don't want any in the future either. The ministry says that a survey of such businesses showed they feel unable to support foreign languages and that their facilities are not suited to foreigners. The survey released Thursday shows that over 60 percent of Japan's inns and hotels had foreign guests last year, but the majority of the rest don't want any.
The Land of the Rising Sun is a beautiful place and working hard to attract skilled workers to help offset it's economic issues. It remains to be seen how effective this will be in the long run.