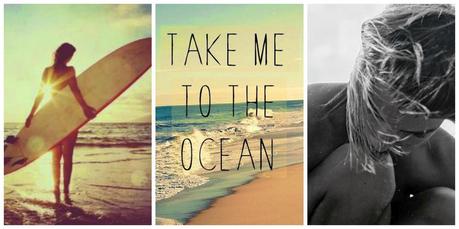 And so, it's holiday-time....my children & I leave home tomorrow at 6am & just about 24 hours later we will arrive in our destination, Villefranche-sur-Mer in the south of France.
We're taking a different route this year, an adventure of sorts....travelling to Paris & then taking the night train to Nice, hopefully having our own couchette will enable us to get some sleep :)
We could have flown but I thought this would be fun....my children are old enough to carry their own backpack & a small suitcase & I hope it will enable them to appreciate the fun & adventure of travelling, a little more than going from one airport to another might do.
Regular readers know that the south of France is my/our happy place....we love it there & have been going there almost every summer for the past 10 years.
It is the simplest of holidays....we go to the market, we shop at the fabulous supermarket with the incredible cheese aisle, its fresh bread, fresh fish & lavender ice cream.
We spend a lot of time at the beach, many nights we take our supper on the beach & eat as the sun goes down....we watch the boats from our balcony.
My children are now old enough to run to the bakery across the road each morning to buy pain aux raisins/chocolats & baguettes fresh from the oven.
We walk & explore, we take the train to Italy just 30 minutes away.
We relax, we slow down completely, we have no TV, we re-connect.
And of course, we read! You all know that I take a ridiculous number of books with me....although I have to say that this year my children have almost equalled me with the number of books that they are taking between them!(for my summer 2014 reading list, see here....)I will be away in France for four weeks, in the meantime there will be some posts....and I might pop in to share some photos :)
Have a wonderful summer, whatever you are doing!