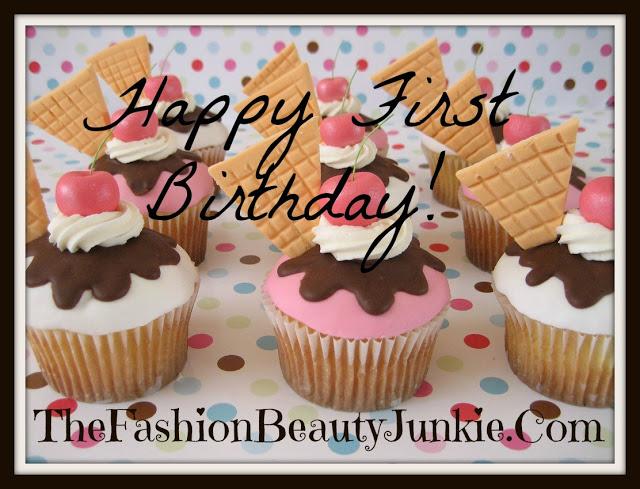 It's crazy how time flies. One year ago on a random Thursday night I finally decided to take my boyfriends advice and start a Fashion & Beauty blog. Not even thinking for a second what this would entail. What started off as a little crush slowly developed into this amazing love story that is now TheFashionBeautyJunkie.Com. 
Here's my story.....................................
Fashion has always been an important part of my life. I remember having fights with my mother and throwing major fits before school because I wanted to wear my 'party dress" with my glitter LA Gear sneakers. Needless to say she did not win. Even as a child, I knew appearance was everything and I always wanted to make a statement with what I wore. I developed this obsession with trends. Now at the young age of 30 this has become my life. Starting this blog was the best thing I ever decided to do. It turned my obsession with fashion and my love for all things beauty into an everyday lifestyle. Amongst my circle of friends I am the "go to" for fashion advice, so why not be the "go to" for others? Not knowing if it would be something 'do-able"-yet, I still did it with my heart and drive! 
I can't believe the love and support I have received from my family, friends and the blogging community. I am so thankful for it all. The celebrities I have met, the events I have attended and the free merchandise means nothing without my readers. So this is not only an acknowledgement post to TheFashionBeautyJunkie.Com but this my Thank You to you ALL. Without you, my boyfriend, my family, my four best friends and I would be the only ones reading this. 
Here's Some Highlights of The Fashion Beauty Junkie From This Past YEAR!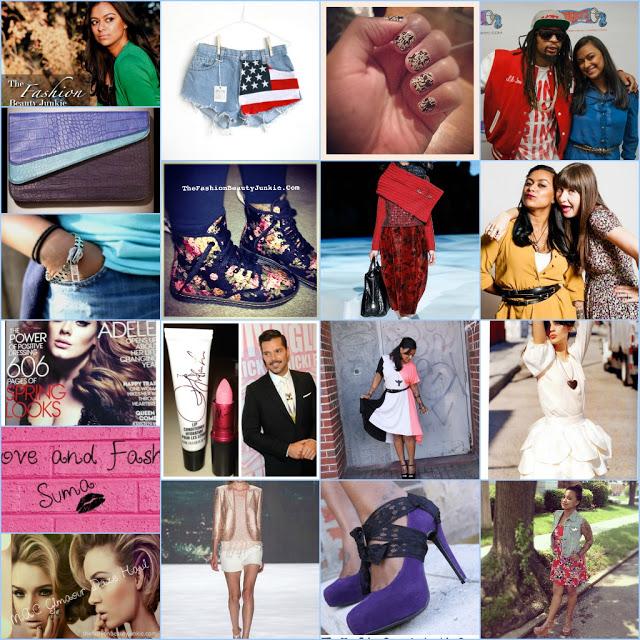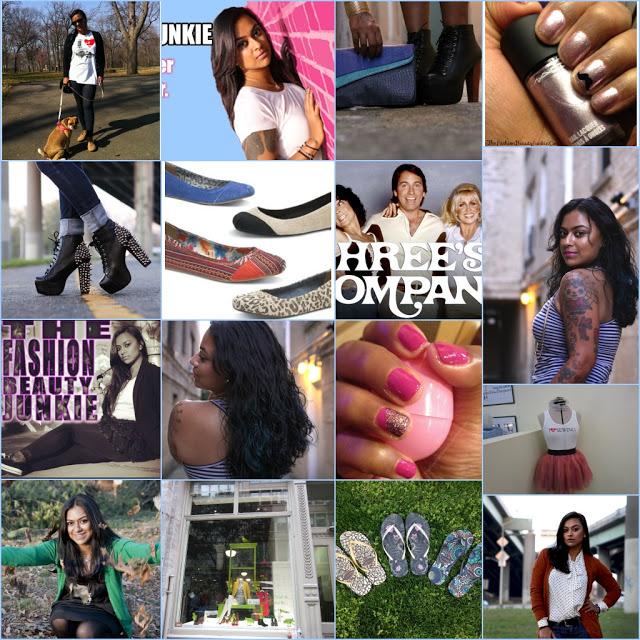 Today, TheFashionBeautyJunkie.Com isn't just a Fashion or Beauty blog, it's an all around, everything beautiful blog and I couldn't be more proud of it. I can't wait to see where we will be one year for now! Cheers to so much more! 

Here are my reigning TOP 5 Posts! (in no special order) 
Not So New Girl : Zooey Deschanel
The Hair Bow: Hair With A Twist
Show Me Your Sunglasses! But Keep it Funky
Lana Del Rey: My Newest Girl Crush
Glamour Daze By MAC: Holiday 2012