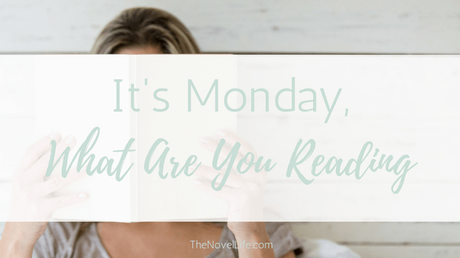 It's Monday, What Are You Reading is hosted by The Book Date.
I am completely off my reading schedule. I blame it on all the shiny pretty books! Yes, I admit it. I am completely distracted by pretty shiny things, especially if it's in a pretty shiny cover and has lots and lots of pages! I threw out my reading plan last week and instead, read a new series. There is one thing I especially enjoy about reading a series, in order, and within days of each subsequent book. It's the way we get to see the author progress in writing, plus the characters and plots (hopefully) tend to grow through a series. I found that to be true for the three books I read this past week. What about you? Do you enjoy reading series or shy away from a book series?
What I Read Last Week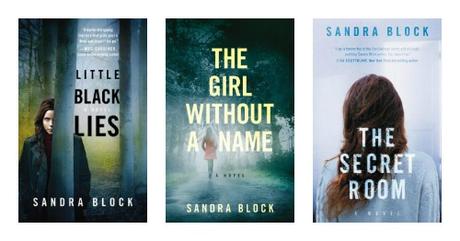 What book had me scrambling to read all 3 in the series? A new-to-me author, Sandra Block. I've been seeing her latest, The Secret Room on social media. When I read the protagonist is a psychiatric fellow at a prison, I knew I must read this one! I'm a sucker for anything to do with brain science, human behavior and rehabilitating prison inmates. But it was book number THREE! So, of course, I had to go back and read books 1 & 2.  Now to formulate my thoughts into a cohesive review!
What I'm Reading Now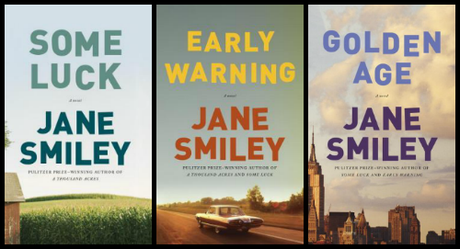 Finishing up Burntown, the latest by Jennifer McMahon. And I went to the library this weekend to pick up a book on puppy training and while I was there I got lost amongst the chunksters. I came home with Some Luck, Early Warning, and Golden Age by Jane Smiley and The Interestings by Meg Wolitzer. I've actually read Some Luck quite some time ago, but I went ahead and brought it home so I could catch back up on the series before jumping into Early Warning. I'm in one of those moods when I need a very large book (or series) to escape into – do you ever have those moments? Any additional recommendations for a good thick book that I can get lost in for awhile?
Coming Up
Hopefully, quite a few reviews that I need to get posted this week. I've read some interesting books recently and want to share the good, the bad and the so-so.
I've got a busy week ahead of updating back-end stuff on the blog, including my About Me page. This week is all about work – work on the blog, work on The Novel Connection and finish a couple of guest posts I've got lined up. In case you haven't noticed I've begun offering freelance writing services. I'd love to work with you!
Wishing you a Happy Monday and an easy peasy week (with lots of time for reading!).