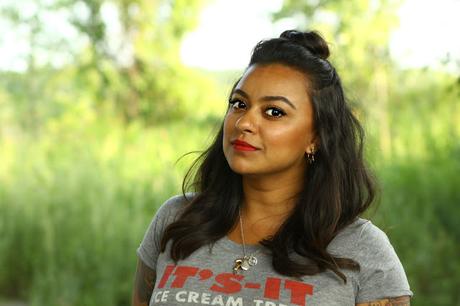 Hey Loves! 
It'a almost here, the end of summer. I know, I know I shouldn't even speak those words. I mean, don't get mad at me, I'm just the one bearing the (bad) news. Before the leaves start to turn colors and pumpkin spice fills the air, I wanted to share this style post featuring
It's It Ice Cream. It's It Ice Cream
is a San Francisco based ice cream company. They have been crafting ice cream sandwiches for over 100 years! Crazy, right? The wonderful people at
It's It Ice Cream
sent me this super comfy t-shirt a while back and I finally had the chance to style it. I love a perfect graphic tee. What makes a
"perfect graphic tee"
you ask? Well, there's a few things it needs: It needs to be
cozy
, the
right fit
and
long enough
to
tuck
in. These are just my requirements but honestly, the list could go on. 
Moving on.........
What I love about this shirt from
It's It Ice Cream
is it hits ALL of my requirements. After I went out to shoot the pictures for this post (which that day was brutally humid so excuse the shiny-ness), I ended up wearing it all day long (normally I come home and change in to "home clothes"- you know, pj's, stained tees or my boyfriend's favorite shirt.) I loved wearing this shirt and can't wait to mix it into my fall wardrobe. It has the perfect fall colors in it! Check out how I styled it.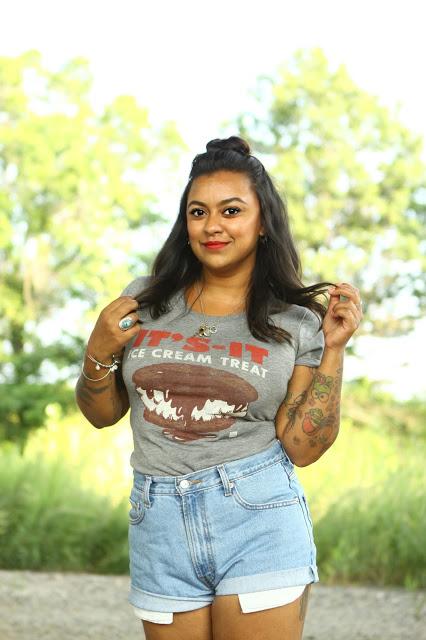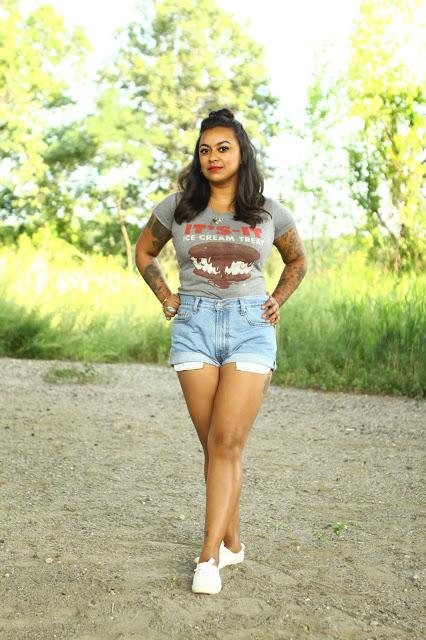 Details: 
Shirt: It's It Ice Cream / Shorts: DIY Levi's Cutoffs (I found a pair of high-waisted men's jeans and just cut them) / Sneakers: Old Navy / Necklace: Express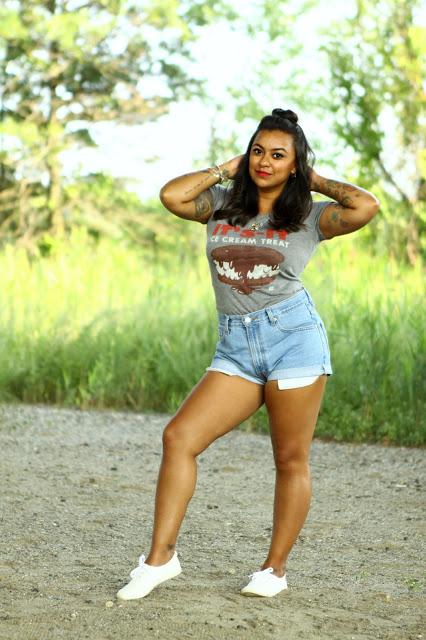 You can get more info and shop
It's It Ice Cream
apparel here and if you're looking to try their ice cream sandwich here are some NYC retailers that carry it:
Fresh Direct
The Bedford Cheese Shop (Brooklyn & Manhattan)
Greene Grape Provisions (Brooklyn)
Pacific Standard (Brooklyn) 
Picolo Café (Manhattan) 
Foragers Market 
Rippers (Rockaway Beach) 
Until next time..................