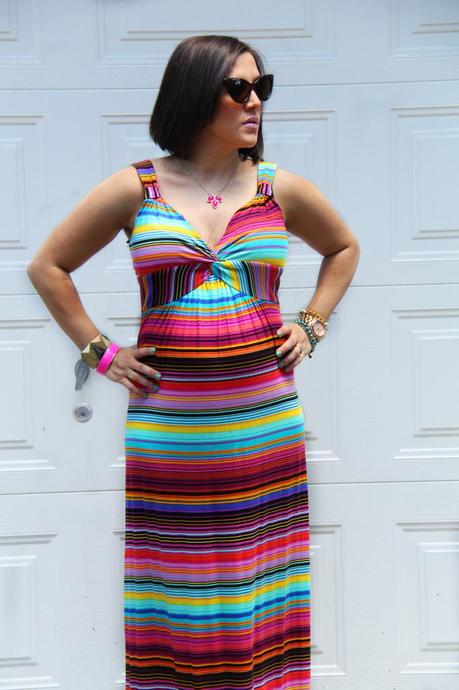 And it's back to my uniform this summer…the maxi dress!  I scored this one at a discount price from a local spot near my office.  Again, it's not maternity, which makes me happy because I know I will be able to wear it post-pregnancy.  I love the rainbow of colors on this dress, and it was perfect for a beautiful sunny Saturday family reunion with my Dad's side of the fam.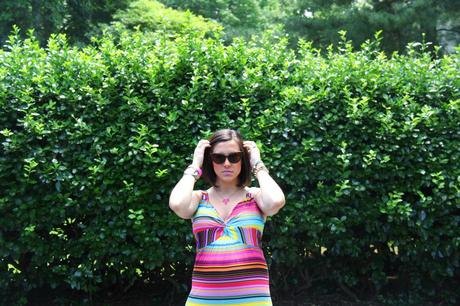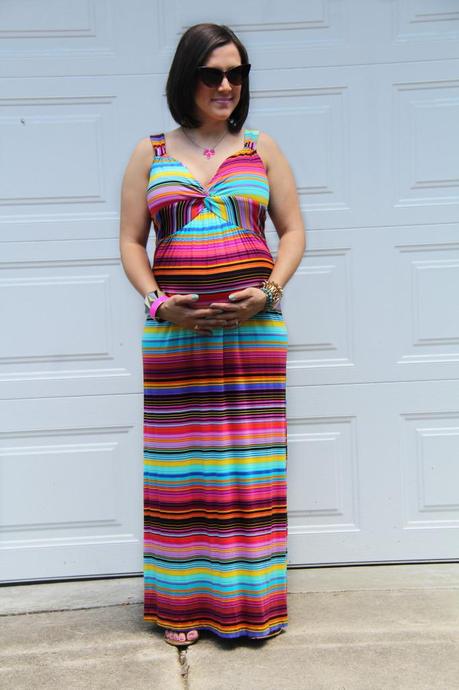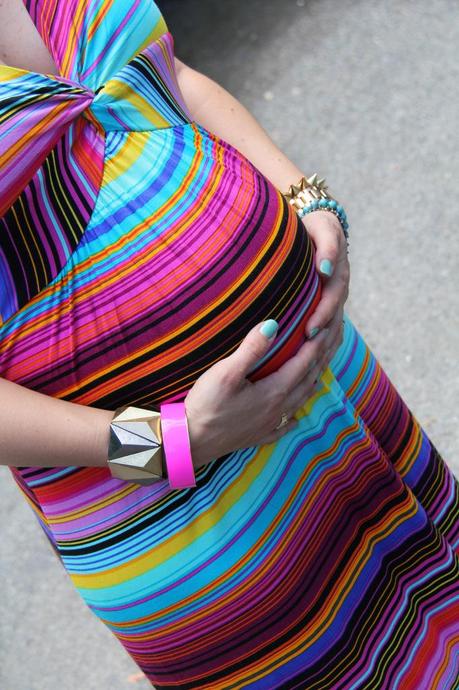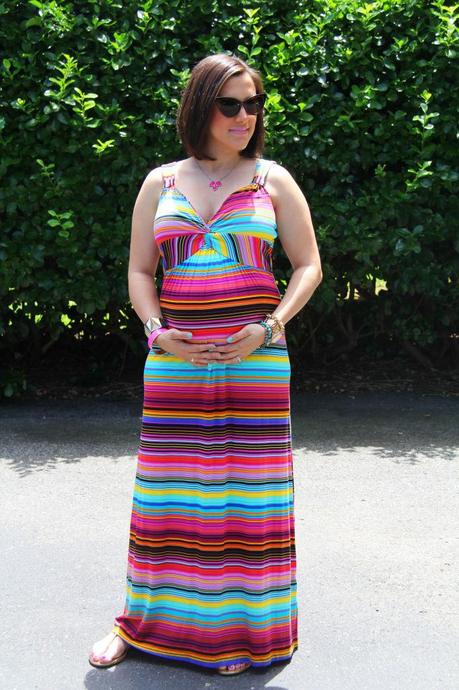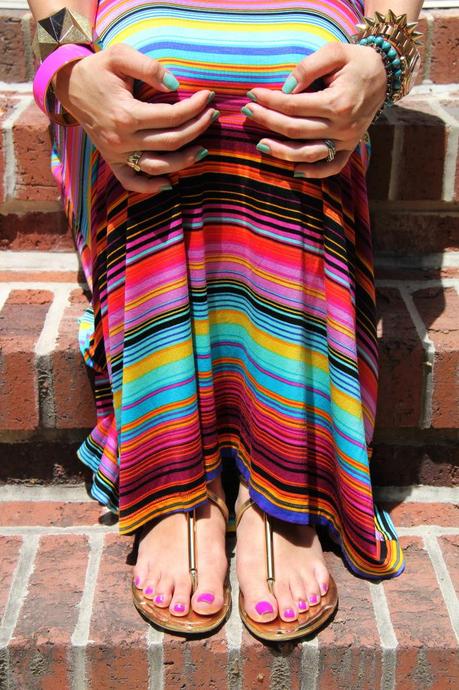 Photos by: Zack Notes / Edited by: Myself
Maxi Dress: K&G Fashion Superstore – similar / Sunnies: Modcloth / Sandals: Dolce Vita (on sale!) / Necklace: Baublebar / Bracelets: J. Crew, Flair Accessories, ASOS, and c/o Guilty Jean / Watch: Michael Kors / Nails: Essie Turquoise and Caicos / Toes: Essie DJ Play That Song / Lip: MAC Snob
Happy Hump Day everyone!
Girl's night went off with a hitch last night.  Mucho thanks to my girl Ailie for graciously painting my toes (I can no longer reach them).  I am not a big fan of feet, and not sure I would have jumped at this opportunity had the roles been reversed, so this task was very much appreciated!  We had a great night of nail painting, mud-masking, movie watching, and festival chicken.
This morning I rose early to meet my cousin Seamus for breakfast in the city.  He is in town from Cali to surprise his sister today as she is giving birth to another little baby tomorrow.  So sweet!  The last time I saw him was on his wedding day to my cousin Alex, so it was great to catch up!  So glad we were able to make a little get-together happen this morning.
Hope you are all enjoying the week so far!
XO,
Gina