...A Primark Christmas actually!
I decided to visit the new Primark on Oxford Street the other day to get myself a Christmas jumper...and one for Darren of course.
Once there though and after having a mooch around, I emerged with an armful of gorgeous festive inspired goodies. From socks and underwear to scarves and accessories to jumpers and leggings, there is so much fabulous Chrissy gear that I really had to restrain myself not to go too OTT!
That being said, I still managed to spend about £40...a fortune by Primark standards. I picked up a couple of matching festive jumpers (yes, I do intend to be one of those couples with matching xmas jumpers!) some cosy slipper socks, slippers, a snood and matching mittens and some fair isle print leggings. All ready for it to snow now.
Here are some pics of my haul. Have you been to Primark recently? What do you think of their Festive collection? Enjoy x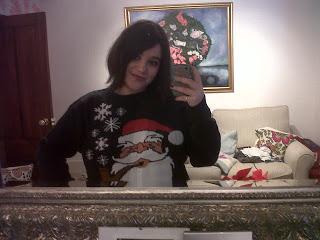 Me in my new xmas jumper! Soon to be published...hubby in matching jumper!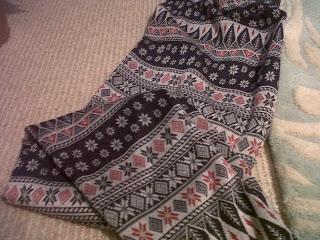 Fair Isle print leggings £7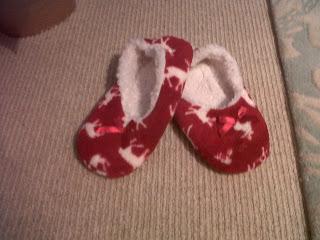 Reindeer slippers £3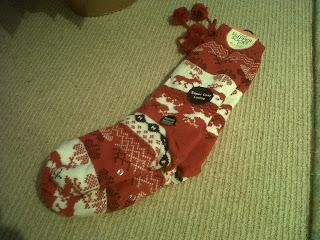 Reindeer slipper socks £4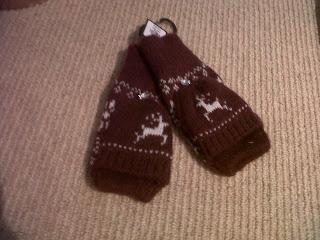 Fair Isle fingerless mittens £3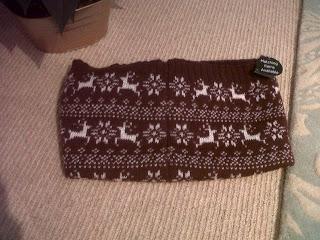 Fair Isle snood £4
The matching set together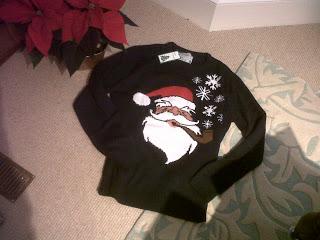 Santa Claus jumper £12 (men's section)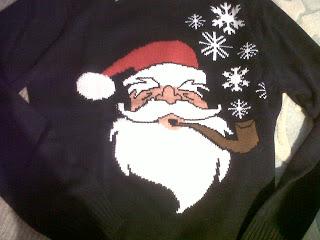 Close up of jumper (I got Darren the same one...yay!)