I can't stress this enough: if I have one Top Tip to share with brides and grooms, it's this blog post. Every couple can afford the very best in this sense: luxury customer service costs nothing, special touches make all the difference and the Experience is what it's all about…
Wedding suppliers also take note – are you selling a product or service, or is your wedding business providing an experience brides and grooms will truly love, remember and recommend?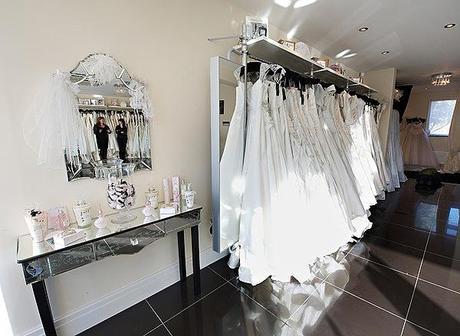 Inside Timeless Bride - a glorious bridal experience
This blog post is inspired by:
Chris Hanley Photography – top UK wedding photographer, Laura from Green Earth Flowers and Michelle from Timeless Bride in Cheshire.
With special mentions for Katy Lunsford Photography and Suzanne Laughlin, designer at Tiararama
What you should really look for in a wedding supplier
The very best wedding suppliers I've met are those focusing on the experience you'll have with them. From the first time you hear about them, visit their website, call for a chat or send an email enquiry – look for someone who is enthusiastic about your wedding and delighted to be involved, and for someone who genuinely cares.
Any wedding business can provide a fantastic experience: it's not about being expensive, but about being thoughtful. Imagine you're walking into an exclusive boutique on Bond Street: the door is opened for you, you're greeted with a friendly (not snooty!) smile, welcomed and pampered with exclusive personal service: for the time you're in the store, their world revolves around you.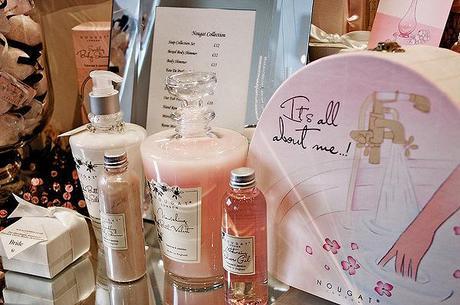 When I walked into Timeless Bride back in February, the first thing I noticed was the pristine, beautifully presented, sparkly gorgeous store. Then Michelle's genuine and friendly smile. The shop centres around rails of wedding dresses and a lovely comfy sofa, and Michelle treated us to tea and biscuits as we talked about the importance of
listening to brides and being there for them
from their first appointment until the wedding day.
Green Earth Flowers is another beautifully presented and welcoming place to visit: owner Laura greeted me with a big smile and told me all about working with brides and grooms to create the flowers they want; about listening and giving advice on everything from budgets to creative displays.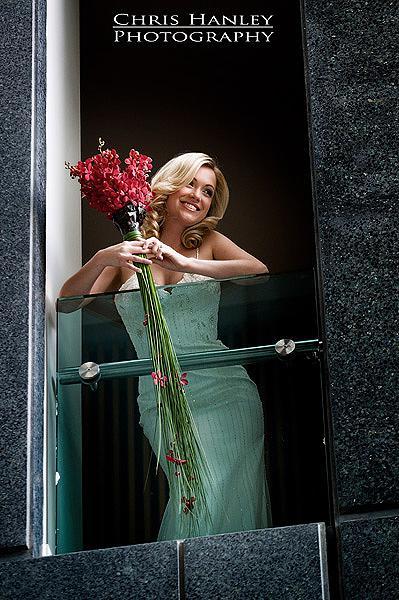 As regular readers will know I'm a huge admirer of Chris Hanley Photography.
It was Chris and Claire Hanley who first opened my eyes to the concept of offering an experience to brides and grooms
. Their care and dedication – to you – is at the heart of a truly inspiring wedding business, but rather than the business of wedding photography what you'll get from Chris Hanley Photography is two great friends who join you for some very key moments of your life.
This is the best example of a great experience in your wedding journey I can give:
Chris Hanley Photography really focuses on The Experience – and lives up to every single promise.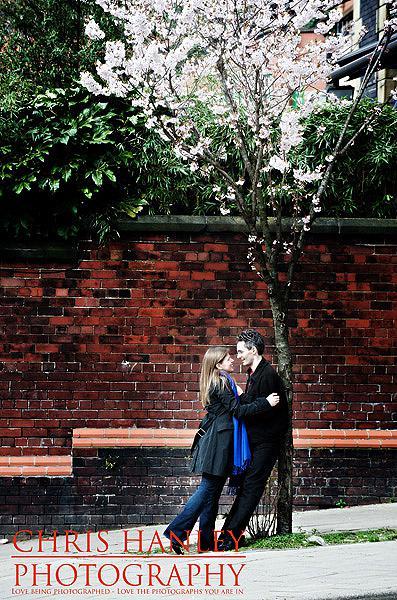 The Experience: engagement shoot
At the beginning, your engagement shoot. A loved-up day out with your fiancé, enjoying the limelight – then a romantic lunch just for the two of you and back to see the results of your shoot (trust me – always incredibly stunning photos from Chris!) The last part of the day is focused on your wedding: sharing ideas and chatting about your plans for the day, getting to know each other so you can be 100% confident that your wedding photography will be out of this world…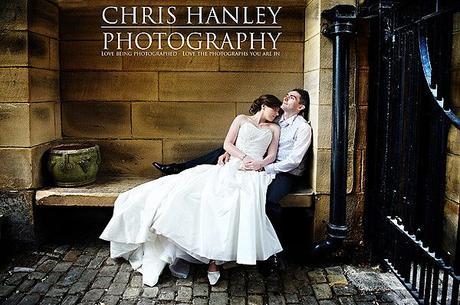 Chris Hanley wedding photography Experience
… and then it's your wedding day. As well as photography through the day, Chris specialises in exciting fashion photography so you and your groom will be treated to some time out to enjoy each other's company – and experience creating those wonderful photographs you see on Chris's blog.
After the wedding, you won't be waiting for a dvd of images in a jiffy bag in the post. You'll be treated to an exclusive private viewing of your wedding day on the silver screen – enticingly described as "a private celebratory audiovisual viewing of your images", complete with champagne and guaranteed to delight your little socks off.
Talk about an Experience – but then there's more: visit Chris Hanley Photography to find out about the luxurious Jorgensen or folio fine art wedding albums, and while you're there have a look at the next phase… proof of how fabulous the whole Experience is comes in the form of Cherish The Dress and Beach Bride – brides and grooms like (my favourite!) beautiful Catherine and Kevin love having another shoot with Chris, and from their shoot you can see just what an experience it is.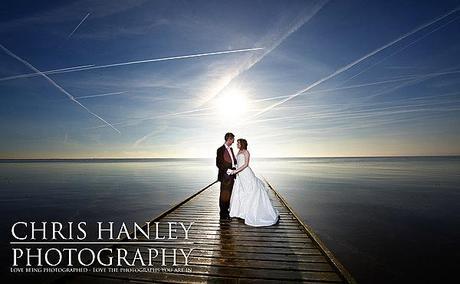 Chris Hanley post wedding photography: Beach Bride
More… testament again to the value of choosing wedding suppliers who are this committed, this good – Chris Hanley sees many couples coming back for his Bellies – Babies – Bambinos photography.
Does the experience apply to every kind of wedding supplier?
Of course it does. It requires imagination from suppliers to see all the opportunities – but as a bride you should be inspired and excited to see what you've created for them, whether it's a small product you sell or a service you provide.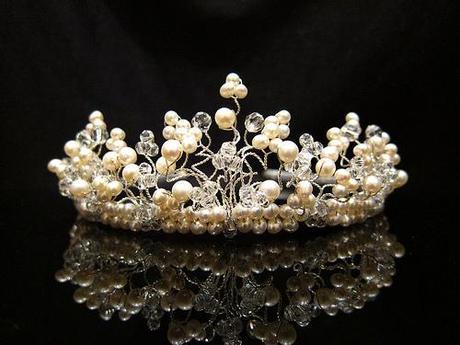 Gardenia tiara from Tiararama's spring collection Photo: Tiararama
Tiara and bridal acccessory designer Suzanne Laughlin of Tiararama in London inspires me with her dedication to providing a luxurious experience for customer consultations, and again via her blog with the thought and creativity that goes into every piece created at Tiararama Towers: read this story of a wedding tiara from conception to the finished article.
I met with another fabulous Manchester photographer recently – Katy Lunsford delighted me with the smallest of gestures – a little gift box of chocolates, beautifully presented and branded – and this is an idea I will definitely be adapting for my calligraphy orders in future.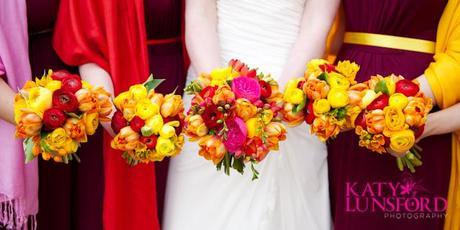 Photo credit: Katy Lunsford
So wedding suppliers: even if you're just meeting someone for an initial consultation, or sending an order in the post – presenting a beautifully packaged gift to make your bride or groom smile is your first step to creating an Experience that will surprise and delight.
Have you had exceptional service or made friends for life with a wedding supplier? Are you bursting to tell the world about an incredible photographer, planner, designer or musician? Write and tell me all about them: [email protected] and let's see if we can feature them on the blog

Photo credits: Chris Hanley Photography (unless otherwise stated)