For those of you out of the loop (on planet Mars), let me give you a brief introduction to my absolute favorite shop. Then I can tell you about some cute dogs and the best sale I have ever been to.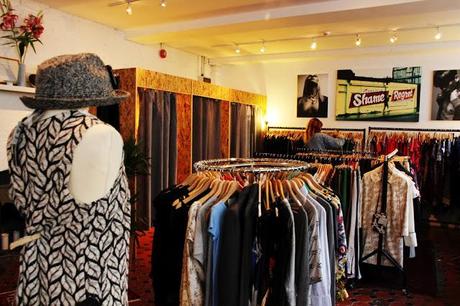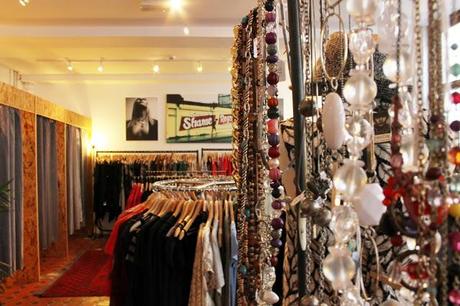 Siopaella has two consignment shops, selling unworn, or "gently worn" pieces in mint condition.  Their Temple Lane boutique stocks coveted couture labels like Chanel, Chloe, Alexander Mqueen, and Prada.  While the larger shop on Crow Street stocks highstreet favourites like Topshop, American Apparel, Karen Millen, and COS.  I've taken home some top swag from both stores, with price tags my wallet can justify splashing out on.  The fact that the shop is consign, means that shoppers are doing their bit for the environment by recycling their wardrobe.  As a vegan, Siopaella is really the only place I can personally justify buying leather shoes and jackets.  But don't be fooled into thinking the only reason I love this shop is because of it's amazing clobber.  That's only half of it.  With most social interactions between the customer and shop staff beginning and ending with payment transaction, Siopaella has a warmer, more personal touch. Owners Ella and Steven, always greet and chat with with their customers, while the shop attendants, instead of routinely asking "do you need any help", kindly ask if you'd like your finds to be placed in a changing room, while you continue to browse.  There's a something of a homely feeling about the place.  Doing more than their fair share to create that feeling are Raquel and Louie, the shop dogs!
"Ja like dags?" Siopaella likes them so much that, Tuesday gone, they had their second fundraiser for A Dog's Life charity.  A Dog's Life is a volunteer run, donation dependant, non-profit organisation, rescuing dogs who are not reclaimed or rehomed by the pound.  Since they stared working with the pound in 2006, the percentage of stray dog's being put down has fallen from 24% to 4.5 % in 2009.  ADL depends on volunteers for everything.  From transporting dogs from the pound to temporary foster homes or kennels.  Or taking photos of the dogs, which are posted on the website and facebook pages with a description of each dog's unique personality.  You can go have a look at some of the lovely chaps and lassies here.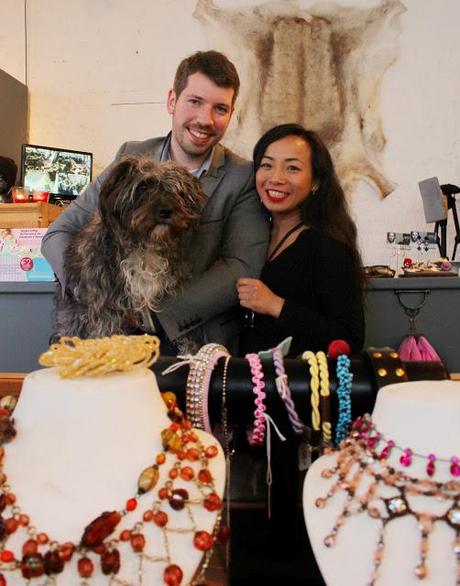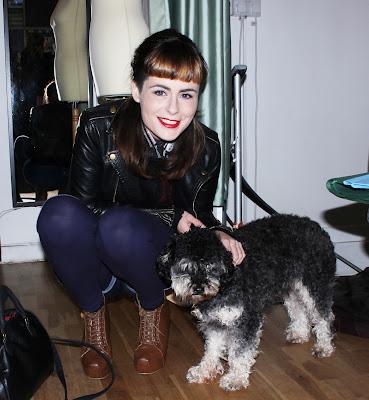 Above: Steven and Ella with Raquel.  And myself with the darling, very sleepy Louie!
Siopaella's own dog, Louie, was rescued by a Canadian organisation not dissimilar to A Dog's Life.  He is a well loved addition, along with his buddy Raquel who likes to sit behind the counter and watch over the shop.  It must have been quite a sight to see everyone arrive early in the lashings of rain; A sea of dog lovers, clambering over each other to get to rails, full of generously donated designer and highstreet pieces, all selling for an unbelievable €3 each!  I didn't get there until 5:30 but luckily there was another "rail release" at 5pm, for the late shoppers, so I was able to grab 10 little gems before the doors were latched.  Right until the very end Ella was still chatting with everyone as she carefully folded their treasures into the shops new bags; That personal touch that means so much.  
The day was a whopping success, for which the whole gang really deserve massive recognition.  Siopaella handed A Dog's Life a check for €972.44, almost doubling their first ADL fundraiser, and are planning on hosting another one soon.  Keep an eye on their facebook here, and spread the good word!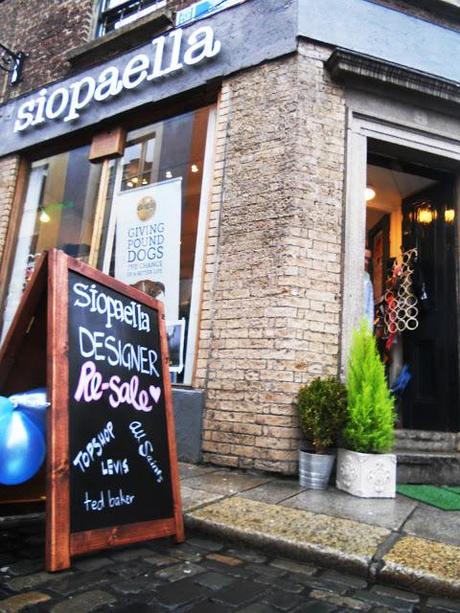 Below are some of the pieces I nabbed at the fundraiser. Every item, bar the shoes was €3 each! Excuse the cheesy shots, these were taken at ridiculous am!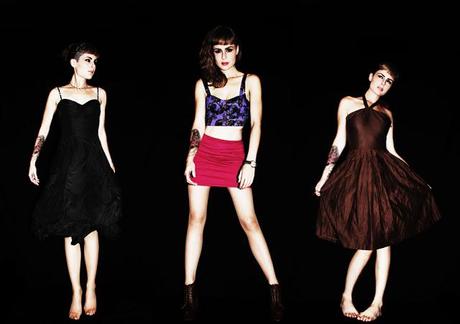 from left to right, Black dress by Karen Millen, Purple crop top by Topshop, pink skirt by silence & noise, Brown halterneck dress by Ted Baker.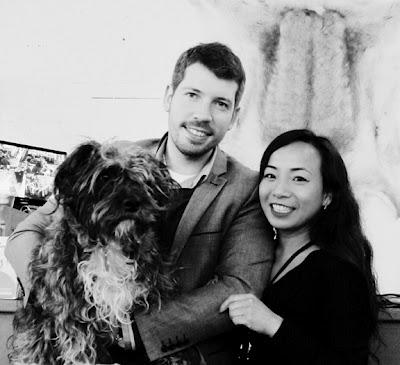 Visit Siopaella Here
Like Siopaella on
facebook
Or follow them on twitter
Like A Dog's Life on
facebook
Or follow them on twitter
Photos: 
Raymond Jordon Photography