I
know some of you might be married already and some may not, like me. One of my favorite blogger friends, Latorsha has a great blog called Life is Hard, Laugh Anyway
She is married with a young son so she always has great posts about what its like to be a wife and mom, as well as some stories that will have you cracking up. I thought I would ask her to come on over here and tell those of us aren't married yet what it's really like. This is supposed to be a funny post, so I don't want any of you to read this and swear off marriage lol. Thank you, Latorsha for taking time out to deliver this great post!!!! Hope everyone enjoys it and don't forget to check out her blog.
It's Ain't That Simple
Many of you that are single are probably dreaming of finding the perfect man, getting married and living happily ever after.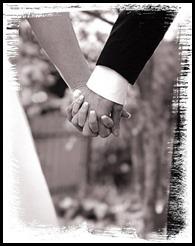 Well, let me give you my run down on marriage. I like to call it "It ain't that simple".
Today I'll share with you 5 reasons I believe It ain't that simple. Reasons 5-100 I'll let you figure out on your own. Consider learning those as part of your initiation to marriage. Good luck!
Let's get started.
1. Don't think after marriage you'll go home, take off your make up, hair, nails, etc sit on the couch and have a glass of wine.
Oh no! Hubby will look at you, I mean won't look at you and will ask where dinner is?
Didn't realize you'd become the chef at the altar did you?
2. Back to the hair and makeup
Remember those days before dating him when you walked around your home in flannel pajamas looking a hot mess, watching Sex and the City and eating ice cream.
Well hubby doesn't, because you never let him see you like that. So don't think that is going to go over well. You'll be cuddling all by yourself.
3. Those days before marriage when you were aggravated and had major bouts of PMS, you'd tell him I'm staying in tonight and I'll see you tomorrow.
After marriage, it is not so simple. It's kind of hard to say that when he is laying right beside you and his name is on the mortgage too.
4. So you like your place nice and clean.
I mean no dishes in the sink or dirty clothes on the floor. Hmmmm might want to rethink that. I know what you are saying, no my man's place is always neat.
Of course it is. Who doesn't make a good impression when they are dating? Browse back over points 2 and 3.
5. Exercise, remember it well.
People have a way of being more relaxed when they get married. Sure skip a day here or there, lay on the couch a little more, eat a little more, and essentially transform into a new shape. You know, like a circle.
Okay. I'll stop here because I don't want to ruin the surprises for you. Just consider yourself warned, I mean filled with anticipation.
These are just a FEW reasons that living happily ever after may not be as simple as you might imagine.
I recommend that you continue to take notes here at Beauty Obsessed so you can find some ways to keep and maintain a beautiful look.
The other stuff, well I am still trying to figure that out. After 9 years of marriage you learn to go with the flow.
I wish you all well in relationships, marriage, and of course living happily ever after.
Note: To my dear husband, if you finally stepped out of the box and made your way here by actually reading my blog I just want you to know that I was held against my will to write this and may have been under the influence of wine. Again, they made me do it.
Cause baby, you know we living that happily ever after.



Latorsha, is the blogger of Life is Hard, Laugh Anyway, a place where she tries to remain optimistic by any means necessary, mostly laughter. She especially loves connecting with new people. On twitter you can follow her at @AnOptimisticMom. You can check out her blog Here or contact her at [email protected] gmail.com