The problem with my kitchen is that I never have enough light, even in the summertime I have to turn on the light to cook. That explains my photos to a degree (I'm not trying to make excuses here), and I confess I'd love to have a kitchen like Roxana's (sigh). Until then, let's make some couscous!
The ingredients are:
- 3 tbsp butter, divided - 1/2 cup pine nuts - 1/2 cup shallots, finely chopped - 1 1/2 cups Israeli couscous - 1/2 large cinnamon stick - 1 fresh or dried bay leaf - 1 3/4 cups chicken broth - 1/2 tsp salt - 1/4 cup parsley, minced - zest of 1/2 lemon - 1/4 cup raisins (optional) - black pepper to taste
Melt 1 tablespoon butter in a large saucepan over medium-low heat. Add pine nuts and stir until golden brown, then transfer to a small bowl.
Melt the remaining 2 tablespoons of butter in the same pan over medium heat. Add the shallots and saute until golden. Add the couscous, cinnamon stick and bay leaf, and stir often until the couscous browns slightly.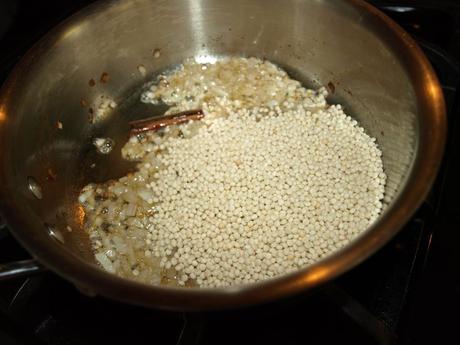 Add the broth and salt and bring to a boil.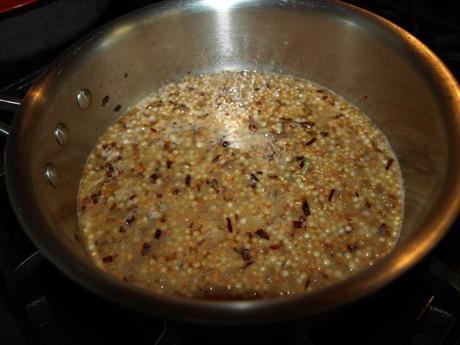 Reduce the heat to low, cover and simmer until the liquid is absorbed (about 12 minutes) and the couscous is tender.
Remove from the heat and stir in the parsley, pine nuts and lemon zest. Add the raisins (if using), then season with black pepper to taste.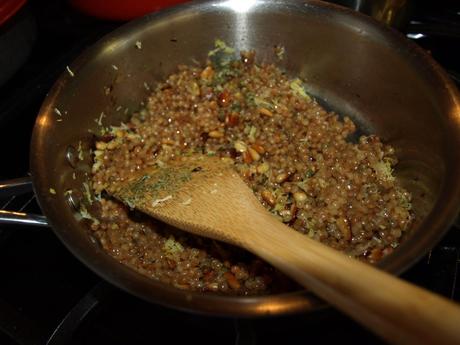 I served it with the slow cooked beef roast.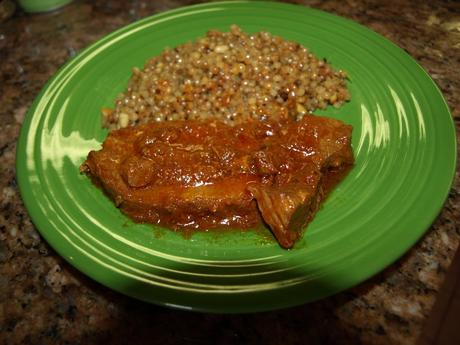 Enjoy!