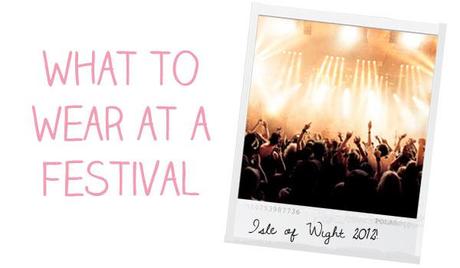 We're VERY excitable at the moment – as soon as the clock strikes 5.30pm we'll be racing home to pack our bags for Isle of Wight Festival, and then tomorrow we'll be making the loooooong journey down to enjoy a weekend of music, merriment and plenty of mud! Woo hoo!
We're seasoned festival-goers here at Republic, so we've got festival fashion down to a fine art. It's all about a good mix of the practical and the pretty – take a look at what's in our backpack!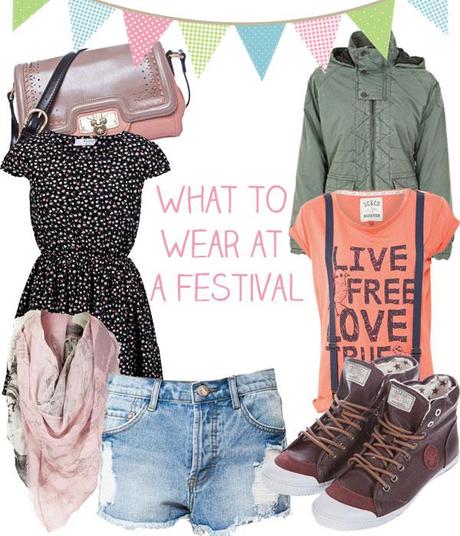 Let's start with the essentials – if you want to survive at a festival, you need a good coat. Yes, yes, we know it's the middle of summer and technically we should be bathing in glorious sunshine, but this IS the UK and it WILL rain. This G-Star Parka will keep you warm and dry without compromising your fash credentials – a total must-have!
T-shirts are perfect for festivals – this Soul Cal Deluxe one has awesome braces to give it that rocky edge. Wear it with these Glamorous Denim Hotpants, a pair of tights and your wellies for classic, laidback festival style . Alexa would be proud!
Not feeling the shorts-and-t-shirt thing? If you fancy a more feminine look, a cute and girly tea dress, like this one by Shikha, is perfect. The dark print will hide dirt (festivals are muddy!) – team it with this Crafted Scarf to add a pop of color and keep the wind away.
If you're lucky enough to have dry weather for your festival, wellies might seem a bit OTT. These Soul Cal Deluxe Collar Hi-Tops are sturdy enough to withstand the mosh pit and will keep your feet clean and dry. No flip flops, please!
Finally, keeping your essentials safe is, well, essential. A cross-body bag with a secure clasp, like this adorable version by Nica, will keep your phone, camera and cash out of sight and away from pickpockets. Wear it across your front so you can always see it.
So that's what we'll be packing tonight… we hear it's a little wet and muddy on the Isle of Wight site at the moment – pray for sunshine tomorrow! If you're at Isle of Wight this weekend, keep an eye out for the Republic team – Jonathan and Charlotte will be street style snapping for The Edit and Jen (that's me!) will be there enjoying the festivities. If you spot us, come say hello!
Are you going to a festival this summer? What's in your backpack?
Jen x
Social Media Team