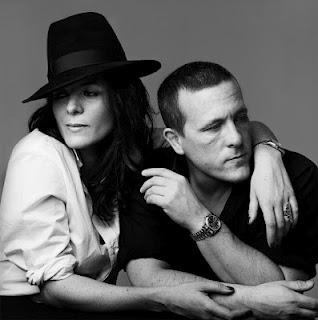 Do you know
The Sartorialist
? He snaps photos of impeccably dressed men and women walking around Paris, Milan, Barcelona and New York City. If you haven't been to his site, I highly recommend you add it to your daily list of time wasters. Basically,
Scott Schuman's
job is to snap photos of "ordinary" creative types, dressed to the nines, as they do their daily thang in the most stylish cities and curate it
beautifully
on his blog. He has been pegged as the
heir apparent to Bill Cunningham
who is still snapping street style photos for the New York Times. I don't know Scott from Adam but the guy has an eye for style...... and beautiful women. He is currently living with my girl-crush,
Garance Doré, 
another street style photographer, blogger, fashion illustrator, girl-next-door from Corsica, France. Still with me? Every time he posts pictures of men, I'm always floored at how amazing they look and I'm always left thinking,
"Does Toronto lack pizazz when it comes to men & style?"
I'm sure people will disagree but I think women are far, far more stylish in Toronto then men. If you don't believe me, judge for yourself. Peruse through the pictorial essay below and see how men around the world dress. Remember, these men aren't all in fashion. These are ordinary - bankers, lawyers, artists, etc. going on about their day. Sure, we have 
stylish
men in the city but majority of the  male population sticks to a fairly safe/conservative look. In other cities, men seem to pay more attention to the little details. From the gloves to the length of the pants, from the hues of scarves to the belts, they seem to have a better sense of humor and color. How often do you see that in Toronto? I can count it with one hand...
You can see more here. What do you think? Am I wrong?
Enjoy!